Kangana Ranaut addresses the age gap between Nawazuddin Siddiqui and Avneet Kaur in Tiku Weds Sheru | Hindi Movie News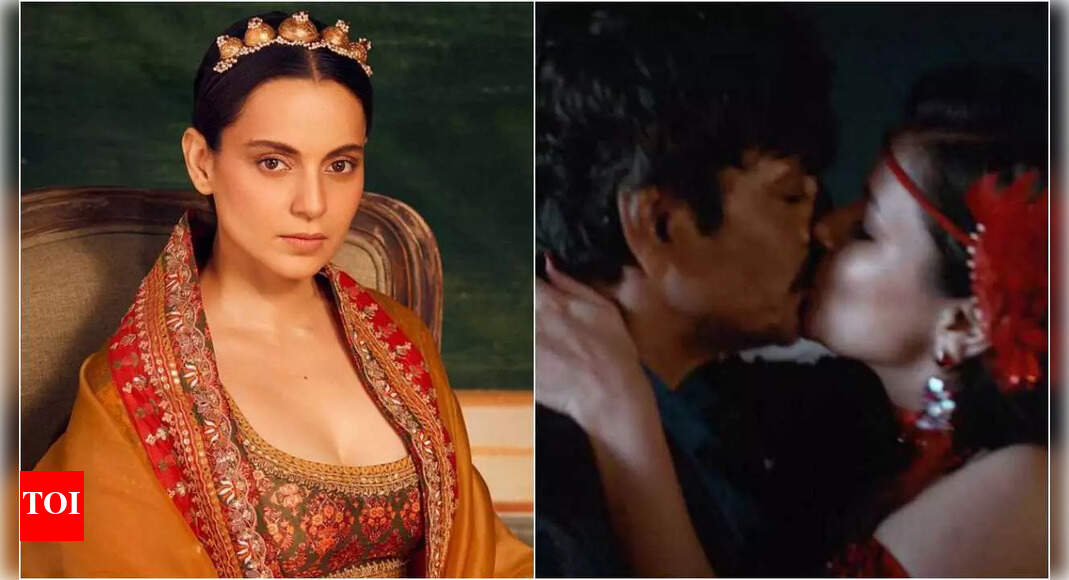 Kangana Ranaut
has finally addressed the age gap between her maiden production Tiku Weds Sheru's lead actors Nawazuddin Siddiqui and debutante Avneet Kaur. She claimed that the negative reviews to her film are a part of the smear campaign orchestrated by the movie mafia. He also urged viewers to watch the film and do not fall for 'fake trends' and 'paid reviews.'
"…movie mafia doing everything to harm my film, fake reviews and smear campaigns started even before its release.Anyway it's streaming now please watch it for yourself or only ask your friends or people you know about the reviews of the film if they saw it before you, don't go by paid fake trends or reviews," Kangana wrote on her Instagram stories.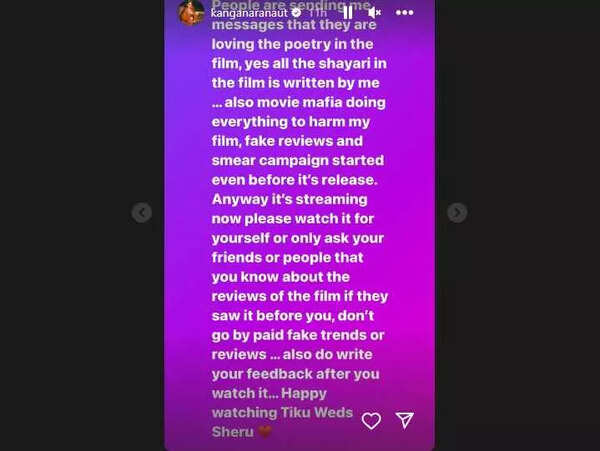 Defending Nawaz and Avneet's age difference, Kangana wrote, "I was 16 when I started, it's better to start young if you are looking at a film career, problem is if you play a flower on the wall, exploited just for youth and has no lines or role or opportunity given… Whatever mafia PR is trying to do with age controversy, please understand it's not working… how about working on your own films and watching TWS again."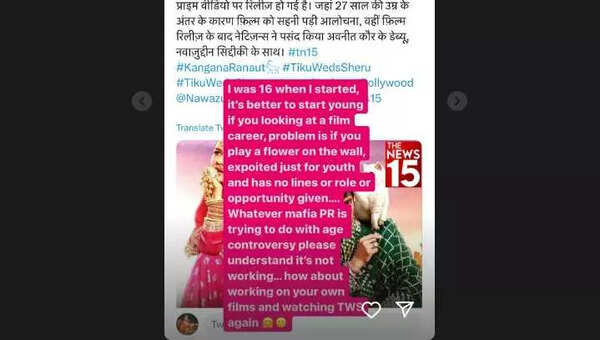 In another story, she shared a picture of her and Irrfan Khan and mentioned that the two were supposed to do the film initially and their age gap was more than 20 years. Finally, Nawaz and Avneet were zeroed in, whose age gap is also more than 20 years.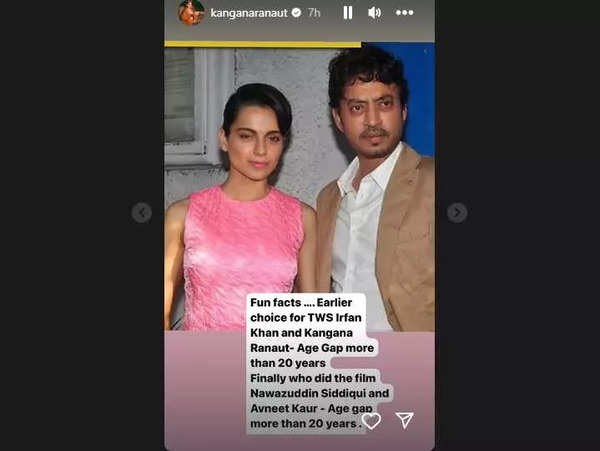 Nawaz and Avneet's lip lock in the film's trailer had made netizens cringe. They had expressed their disappointment with the casting of a 49-year-old opposite a 21-year-old.