It has been quite a learning experience for Abhishek Chauhan so far. After starring in Undekhi, Bahut Hua Samman and Cubicles, he got a chance to play the character of grown-up Shubh Joshi in Asur 2 alongside
Arshad Warsi
.
In an exclusive conversation with ETimes, Abhishek spoke about how he prepared for Asur 2, his experience with Arshad Warsi, Sanjay Mishra and Raghav Juyal, and trying to learn more things as he moves ahead in his acting career.
Tell me how you prepared for your role in Asur 2?
I have prepared for it during the pandemic. Generally you have detailed rehearsals and workshops for characters but I couldn't do that much. Everyone was figuring out how to shoot. At my level I had started. One of the major books that I read that helped me was Rashmirathi. And apart from that, I had got a few books from Rishikesh in which the ideology of Bhagavad Gita is questioned and the answers and the justifications are there. I got some depth from there. But apart from that, I got major inputs from the director Oni Sen and Gaurav Shukla who wrote it. More or less, whatever came out was because of their direction.
The show also reveals the identity of Shubh Joshi…
We revealed it through a scene because until this point, the story goes in his childhood played by another actor. When he reaches middle age, it is done by another actor. And eventually in the second season, till the fifth episode you have an idea that there is someone else who has grown up, the story has progressed and this is how he looks. So this is the revelation.
This character of Shubh is also a very layered one. How do you see this character?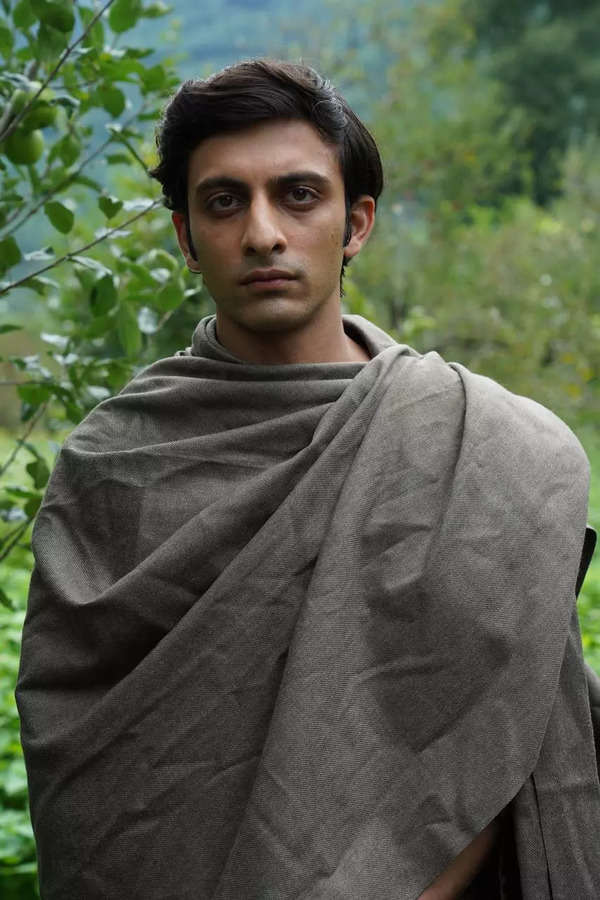 I saw it when Asur part one came out. When I was going to do the second season, I did an audition. And then finally it was decided that I am doing this part. I revisited it again as an audience to understand what kind of a character this is, what kind of things he likes, what he doesn't like. Even during the preparation, when I talked to the director, the writer and the creator, they showed me a very different type of dimension which was beyond what we are able to see in the first season. Even in the middle age, there is a kind of anger in him, he is filled with it. As a growing individual, when we move forward in life, we have experiences, we grow up, our demeanor changes. However, the way the script was written for the second season, there were many possibilities for me to break out of the traditional way of doing it or the way it was made till now. I got the chance to add more layers, emotions and colours to it. A lot has happened in his life. He is 27 years old now. He has reached that maturity. He has seen 10 things in a way, now he is approaching it in a different way.
Did you enjoy playing this character?
Of course, I enjoyed playing this character the most. Because since I have been giving auditions, I have not been offered that much. The casting directors do the casting according to their own standards and you are put in a certain category. Although, the actor may be telling himself that I want to do something else or a chance to do something more challenging. I have a very firm belief that I have no problem with failing because better failures keep on happening. So this character has become a very big one for me because I have not done a grey shade like this before. And when the director and writer are giving a chance to add more colour to it, that is like a cherry on the cake. I am very grateful that the creators, Gaurav sir, our director, even the casting director, Shivam Gupta have kept so much faith in me.
Would you like to explore more such characters in the future?
The idea is the same, to do something new because I have figured it out for myself. I enjoy doing that as long as it is challenging for me. I am at this stage, at this age where I don't know how I will think or feel after 5 years. I am still at the stage of learning and I get to learn along with the project.
How was your experience with Arshad Warsi?
It was very good, because I have grown up watching his films. It is an honour to have such a big star working with you. I have been a great admirer of his work, whatever he has done so far. When his scene was being shot on the hill, it was around 3:30 pm. The sun was burning and we were sitting near the river and shooting. The heat doubled due to reflection and we were completely covered in sweat. But even at that time, when there was no camera, only my close shot was there, he was sitting next to me giving me cues, covered in sweat. He kept asking me why I was sweating. When you have such actors with you, the respect increases a lot. For me, it has become a multidimensional thing. His professionalism, his passion for craft and the way he is encouraging people and working in collaboration with you, I really liked that. I really like that about him.
How did he treat in between your shots?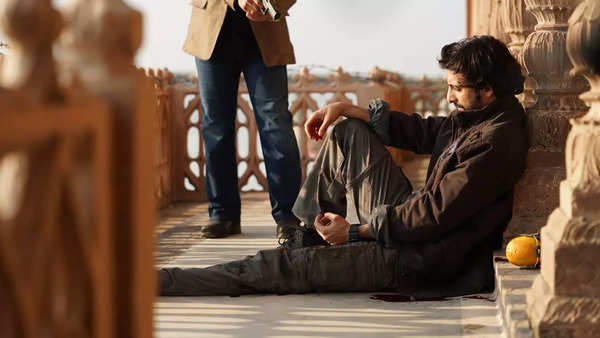 I didn't get to meet him much but when we sat, even in between the shots, we talked a lot about other things. I really like his personality, he is very warm. I was asking a lot of questions and I got to know a lot of things. He was very welcoming.
You said you're still in your learning stage now. How has been your journey so far?
When I was in Delhi University, I started pursuing theatre professionally. After that I came to Bombay. I did a professional theatre course. Then I started auditioning and I did Bahut Hua Sammaan, Undekhi and a TVF show called Cubicles. The third season of cubicles is also going to be released in the coming month. I am very grateful to be able to work with such great people because there was something for everyone to prove.
Did you always want to do acting?
I have grown up watching Hindi films a lot and I used to enjoy it. But I didn't know for myself that I had to do this professionally. I didn't even think about it. I did commerce to see if I can become a chartered accountant. But in the meantime I was interested in theater. So, I started discovering for myself that this is what I really want to do. Some people decide very quickly that I want to do this. I didn't have that time. I was in the 12th grade and by the time I would decide something for myself, I had already got the theater. So, I started working in that direction.
When you came to Mumbai, did you face any kind of difficulty in collaborating with people?
No. God has been very kind. Maybe it was luck or whatever it was, but I have only met really good people. Things started to connect and I never had to look for people. Good people kept on connecting, meeting me. I got many mentors when I was doing theater. In school also, there was a teacher who guided me a lot. The directors who I have worked with showed me proper direction. I was not ready for this medium because of my theatre background. I talk to my mentors very openly about things that I don't understand. So, I don't feel like I am facing any problem. Nowadays, everyone is working openly and in collaboration.
How was it to work with Sanjay Mishra and Raghav Juyal in Bahut Hua Sammaan?
It was a very good experience. When we were staying in Benaras, Sanjay sir chose an ashram for us. We stayed there for a month. We had a very good time there. We cooked food, talked to each other. Sanjay sir is very experienced in life. When you talk to them, you understand how they apply their different life experiences on the set. Since they are from Benaras, their real colour came out. You get to see a lot of their lively personality and you also grow in their presence.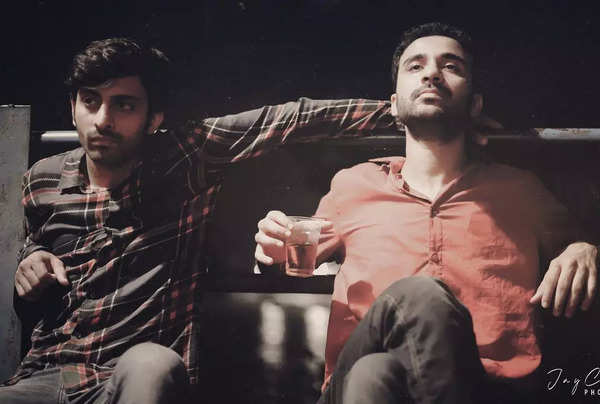 And similarly, I have seen this with Raghav. There is a very interesting connection because we both are from Uttarakhand. So, we bonded very early. The work dynamic was also very interesting. So, it was fun to do that project.
Now that you're here, have you been able to understand how this industry functions?
I think that the industry is changing on its own. We are not able to understand because of the way the theatres are closed. OTT has certainly made a big boom. Now there is a small plump of OTT. So, this unpredictability has increased a lot. Earlier, people used to see a set pattern and they used to think that this type of content is being done. But now the patterns are breaking. When Anurag Kashyap and the directors of this league came, htey started taking filmmaking in a very different way. Now several mini platforms are also there. But I am observing and learning the things that are going on. And yes, there are challenges I am looking for to grow in life. So, my work is constantly going in that direction.