Underpaid and uncredited: These are the troubles of Indian screenwriters – #BigStory | Hindi Movie News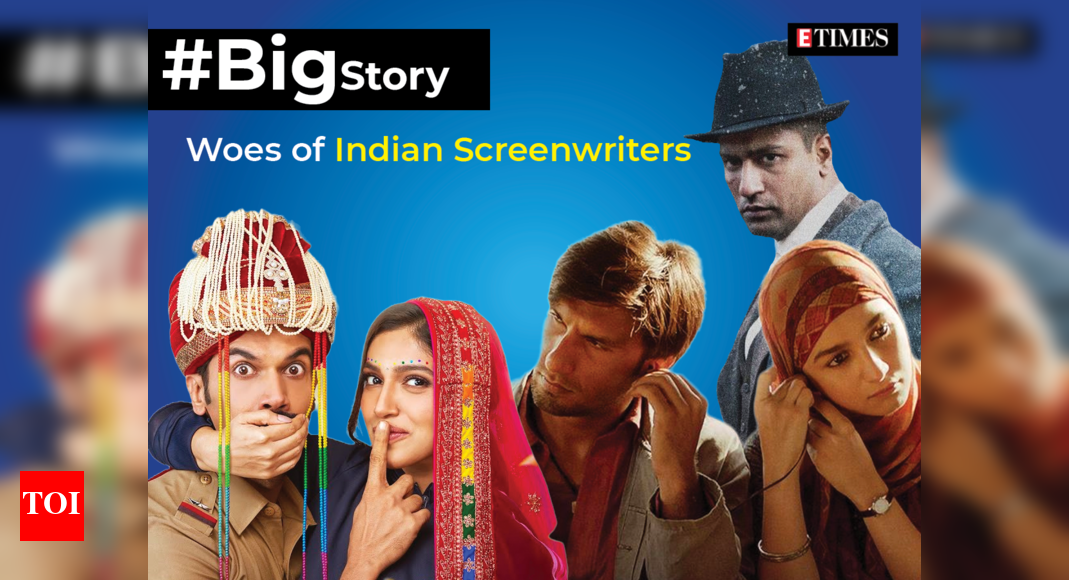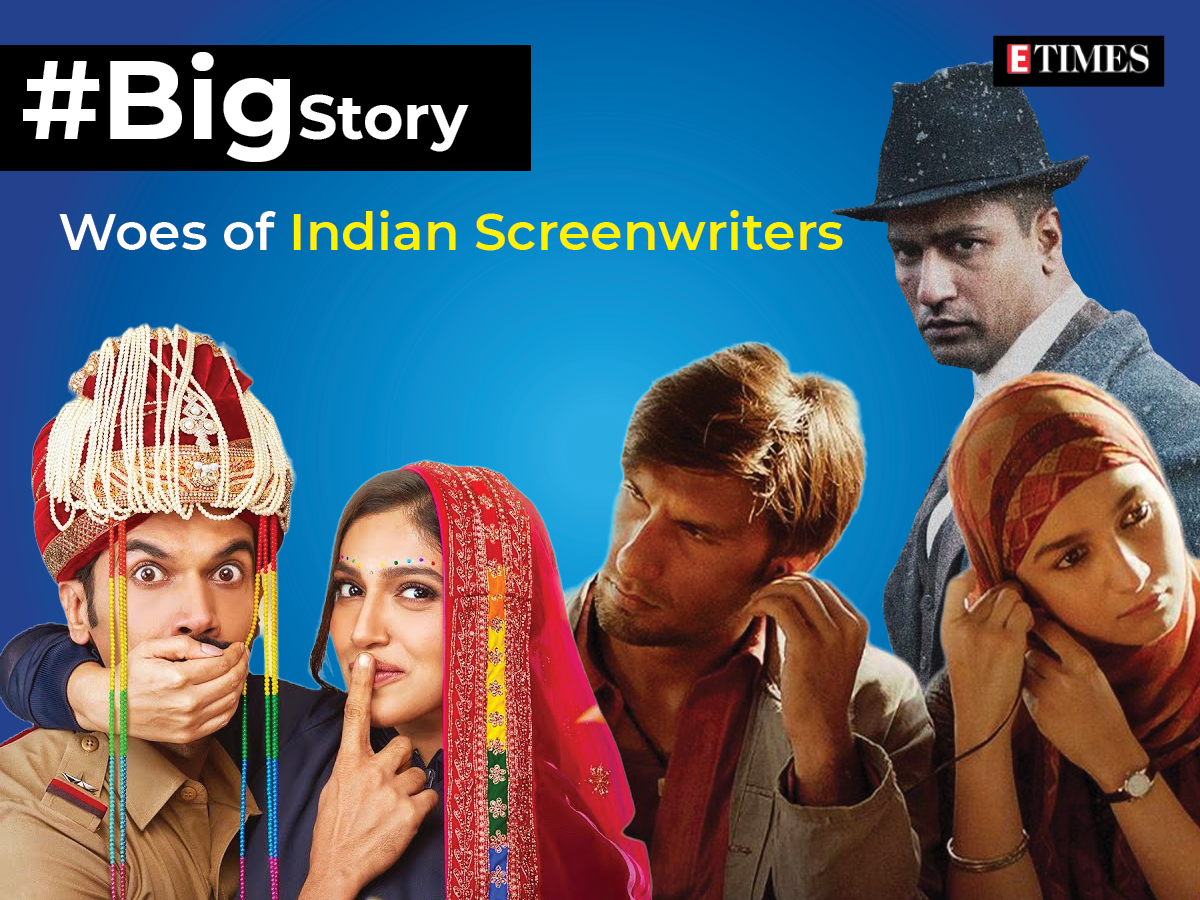 When the
Writers Guild of America
(WGA) launched an industry-wide strike demanding fair pay and benefits for their writers, rather than just being treated like gig workers, it led to a domino effect and writers guilds across the world united to fight back the unfair system. India's Screenwriters Association (SWA) too asked its members to not accept any new writing assignments on American films and series.
In fact, SWA intends to invite studios and independent producers to negotiate and discuss a 'Minimum Basic Contract' (MBC) over the next few weeks. The MBC would entail a set of basic principles on which a standard writer-producer agreement should be based, in the hope that it would ensure a fair deal for the writers at a time when contracts are dictated by production houses.
It was not long ago when producer
Ritesh Sidhwani
agreed to have a system in place wherein writers had the option to enter into a profit-sharing agreement. According to Ritesh, the new guidelines will make the writers feel secure since writers are often robbed of their credit. Emphasising that this is a basic thing which every producer must adhere to, Ritesh even promised to take up the matter with the Producers Guild and push them to make the guidelines mandatory for all production houses.
In today's #BigStory, we uncover the woes of Indian screenwriters, the need to have a standard contract, choosing screenwriting as a profession and how OTT is creating new opportunities. Read on.
Are writers fairly compensated?
Filmmaking is a lucrative business, but the same can not always be said about screenwriting as a profession. While movies do a business of multi-crores at the box office, the writers often walk away with a meagre sum as compensation, at times they do not even get proper credit for their work. While the established writers command a decent fee, it is the newcomers who are often exploited in the name of getting an opportunity.
"But that's true of any field. Experience and success obviously command a premium," says Shariq Patel, CEO of Zee Studios.
The SWA has minimum wage recommendations for writers, but do producers or filmmakers follow these guidelines? "Not really," says Shariq. "But I would say it's in the ballpark."
"I don't think a writer's rights are well protected," says writer-director Mayank Tiwari. "People sign away their rights because otherwise they won't get the gig. When it comes to payments, largely writers are underpaid. This is a trend all over the world. There is a strike in Hollywood about this."
Writer Suparn Varma agrees, "I don't think writers are fairly compensated. There are some writers who are paid and we are fortunate enough to be paid what we deserve. But not all writers are paid what they deserve, I think they should be paid much more. And hopefully that pay disparity will be kind of tackled in the time to come slowly. But it has gotten much, much better than what it used to be, say 10 years ago. Writers today are more respected, more in demand. But still, we have a long way to go. And with the current lot of makers, creators, actors, the respect being given to writers is much more, and that respect is also translating into money slowly."
Senior screenwriter and president of SWA, Robin Bhatt says they are educating the writers about their rights. "
Writer bichara majboori ka maara, kuch bhi sign kar deta
. And especially newcomers, they think it's a big deal that producers are giving them a break. So they think they have to sign on a dotted line without looking at the papers. The thing that SWA is trying to say is that no producer is giving you a break looking at your face, they are giving you a break because they like your material. In most of the cases there is an agreement that the credits will be given at the discretion of the producer. How can you do that? A writer who has written the script, screenplay, dialogue or story should get the due credit."
Veteran screenwriter and activist at SWA, Anjum Rajabali says it is often the new writers who feel squeezed. "Therefore, there should be a safety net, one cannot go below that," he says. "There's certain dignity involved. What are we asking for? We're asking for nothing. If your film's budget is 5 crore excluding the star fees, then you should be able to pay the writer 12 lakh. What is that coming to? If your budget is 15 crore, then give the writer 24 lakh which is nothing. About 1.3% of your whole budget. Your entire film is based on the script. We are encouraging producers by telling them that if you invest in the script, you'll be able to save money later. Because the script will be written efficiently and your film will be a success. If the script is bad, what are you going to do? Why are you demotivating writers?"
Need for standard contract
The OTT revolution may have created better work opportunities for new and upcoming writers, but the popular perception of screenwriting as a lucrative profession is slightly misplaced, opines Mayank. "For me, personally, after having worked for more than a decade, contracts are hard to negotiate even with the help of lawyers. For young upcoming writers it is often a false choice because they are not in a position to negotiate. This is why a standard contract helps," he states.
"There are two important things for which a writer works. One is the fee of course which he/she gets. That's how their home is run. The second is credit, which is perhaps more important than the writing fee. Because credit determines a writer's future," says Anjum.
"When some work which people have appreciated is attributed to you, then people want to work with you. It consolidates your career. A writer should be known by his/her work. If he/she is not known by their work, then obviously there's a problem. Sometimes, there's team work. There are co-writers. Sometimes, after you have finished writing the script, the producer is at the liberty to engage another writer. In this case, it has to be resolved who gets the credit. Which writers deserve co-writing credits and in what order credits are determined. So, that becomes essential to be clear about," he adds.
As far as writers safety is concerned, the Screenwriters Association has been absolutely instrumental in safeguarding the writers for years, believes Suparn. "Like to be a member of America's WGA, you need to have written credits and stuff, with SWA, that is not the case. You can be a pretty new writer, and you could be anywhere in India, and you can upload your concept and get it registered within a matter of seconds. So that really helps and everybody's safeguarded. And no legitimate producer or director will listen to your idea until it is registered with SWA," he explains.
"It's been too long there has not been a common contract that producers and writers have agreed to," says Robin. He insists there should be a common document. "Why would every writer, time and again, look at the different kinds of documents when there is an association of writers and producers? Both should come to sit down across the table and chart down a document which is very balanced, which is not in favour of writers nor the producers. This is what we ultimately want to achieve."
"Even in the case of new writers, nobody knows the legalities. That's why we want a model contract where a minimum amount is guaranteed to the writer, so there is no dispute. We want to sit across with the producers and come to an agreement which is agreeable to them also. Big writers can demand a price and they get it. The problem is with the newcomers who can't negotiate or can't say no," he adds.
OTT creating new opportunities
There's a perception that the OTT revolution has brought an abundance of opportunities for writers. But is it a fact or is it more of a popular perception?
"We are living in the golden age of storytelling where it is all about storytelling. It starts off with the writers," says Suparn. "And today all creators, producers, actors, platforms are in search of unique stories, stories that are original and have a voice. And it is literally, where people are trying to find interesting writers, skilled writers. So today to say that has brought in an abundance of opportunity for writers, it's an absolute fact, and not a popular perception at all. Because without the script, without the writers, we are nothing. It all begins with the script."
Anjum happily acknowledges that the appreciation of the need for a good, strong script has certainly gone up. "There's much more interest in the film industry among producers, studios, and platforms," he says. "They all take script writing seriously, undoubtedly, which is a good thing. Also, the opportunities for writers have increased a lot. Earlier, you only had cinema and TV. Now, you have the OTT platforms. There are lots of opportunities."
Screenwriting as a profession
Can any person with a creative streak become a film writer? What does it take to have the necessary experience of being a screenwriter?
"Any person who appreciates cinema and is willing to apply themselves to the craft can pick up screenwriting," says Mayank. "It is challenging as a career but anyone can start with a pen and a paper. A love for cinema is a must."
There are opportunities for newer writers too. "Experience helps obviously but it all depends on various factors. We are working with a lot of newer talent in developing stories," says Shariq. "Some projects come prepackaged with the writer already attached and script ready, and others, we add additional writers or commission new works. Selection process depends on multiple factors."
These opportunities can come with their own set of challenges. "For a long time I signed contracts blindly because I needed the job," says Mayank. "Many times producers sign contracts but wait for the first draft before releasing signing amounts. Ultimately the power rests with the producer. The situation is not a happy one for writers, although I would say things are definitely slowly getting better and a standard contract will go a long way."
Suparn sums it up for all aspiring screenwriters, "Well, you need to know how to write. It's like any person with some talent can become an actor or director. You don't know until you try it, right? You have to practice, you have to write and nothing stops you from being a writer. Nobody's holding your hand. You just need a pen and paper or a laptop. Just start writing, write down ideas, write, rewrite, rewrite 100 times, make your friends listen to it, see if you've done a good job and keep getting better. It's a process. Nobody writes a first draft, which is brilliant. Nobody. So it's a long, hard working process. But you have to keep getting better and better at writing, reading, and learning. It's a process. It's all about putting work into your talent."