Sanjoy Deb speaks to ETimes on a wide range of subjects starting from his music journey to the artistic creative process and on the various collaborations he has done with Guru Randhawa, GOT7, Divine, Jonita Gandhi and Trevor Holmes.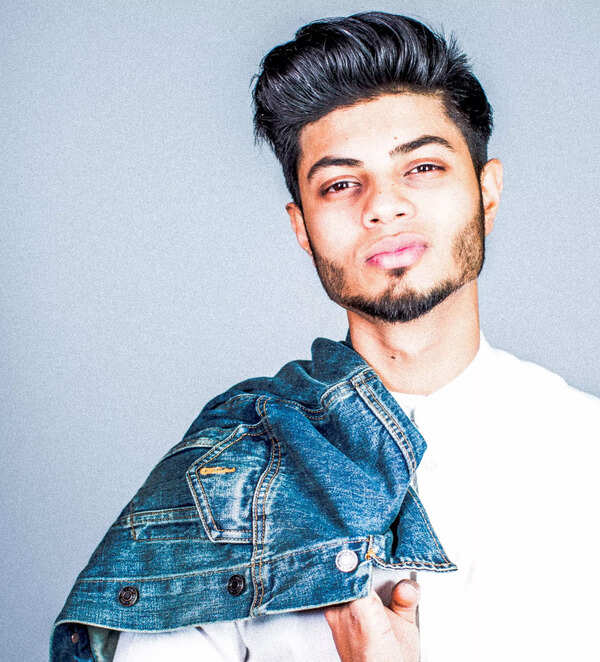 You've worked with such a wide range of artists? How do you manage working with so many musicians as well as the Indian music industry while residing in LA?
I find myself very fortunate. LA is a big hub of music and it is like a cultural melting pot. I've always been exposed to really amazing musicians. I get in the room with any artist and I want to learn something. I'm a big fan of music at the end of the day. It's been an incredible journey and I still feel like I'm just getting started. I love what I do.
How did your music education start?
I started as a percussionist. My mom is a singer, so I learned the tabla as a kid. I think I started around the age of four and I don't remember a day when there wasn't music in my life. Progressively, I just started picking up different instruments. As a producer you have to know how to work different instruments into your songs. I picked up the bass, a bit of guitar and the keys.
Who's your idol?
I have many, like AR Rahman sir. Roja was the first time I heard drum machines used into a Bollywood song. That changed my life! Recently, I would say Skrillex, DJ Snake, Calvin Harris and even Pritam, Salim-Sulaiman. I listen to lots of different genres of music.
How do you mashup so many different styles of music?
As a DJ you have to literally play for the audiences. I've been lucky enough to play for all types of audiences. When I started DJ-ing, I actually needed to buy a car, so I would even play at 16-year-old's birthday parties. For example, they would have parents there and even the grandparents so you had to really play different types of music and make it all blend together. So that's where I got my start as a DJ. I would also listen to different types of music – music from Africa, Turkey, Arabic music, lots of Romanian sound. Whatever sounds have influenced me, I try to work them into my music.
What are your experiences working with Indian and international artists and how do their styles and approaches differ?
In the West, it's a little bit more collaborative. Like in a song, you might see 4 or 5 different topline writers. It's similar too in many ways. Everyone's out there to capture a vibe, a moment, put that in a record and make a song out of it. That is such a beautiful thing. People from different backgrounds come together and they find synergy in music.
When did you first have the magic moment that you wanted to be involved with music?
It just happened progressively. I think I went to college to make my parents happy. Since they're immigrants to the US. We're Bengalis too, so music is the centre of everything we do. Actually, I didn't do anything else besides music.
Did your culture have an influence on your music?
100%. I grew up listening to lullabies from my grandmother. My mom was always singing. That all just lives in your subconscious mind, even when I'm creating a chord progression.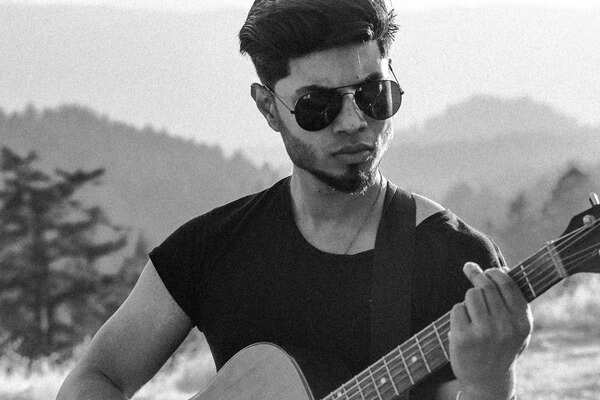 You play a lot of instruments?
I get by. Because in Midi, you can program a guitar or just about any instrument these days, as sample libraries have become really dope and you can make stuff sound very realistic. But, the reason I want to learn more is because I want to capture the feeling of a human being playing. My goal this year is to buy at least six different instruments that I want to learn how to play.
My goal this year is to pick up six different instruments. Just learn… have them as my arsenal as tools to create a song. You can turn anything into music. Even the noise of the fan of the computer has a tone to it. I can turn that into music!
That's spoken like a real musician…
In India everyone is like a musician. I met so many people who are doing regular jobs but they have mehfils where everyone is singing. It's like the centrepiece of our culture.
It's like part of our roots. Let me ask you a tough question. Have you ever received criticism? Does it bother you?
Everyone artist receives criticism, but it's about how you internalise it. Music is subjective and with the introduction of the comment section on every platform, everyone is out there to give their opinions. You take what you think is going to improve your music and you as a person and you just leave the other sh** . Haters are going to hate. Honestly, I invite everyone into my life. If it's going to help me in any way, obviously, I am going to take in your inputs. I don't think I have so many haters. It's all good. Sometimes, people are just keyboard warriors. They are hiding behind their keyboards and saying whatever they want to. Maybe they aren't having a good day when they are hating and they are just taking it out on you. But I do wish they would say nice things to artists online. To creators, writers and artists, it can really make a difference. I have been in the studio for 12 hours today working on music and I'm putting something out there, but in a matter of two seconds one person can break that artist down and all that hard work.
If you do have something to say, it's better to say something positive. If you have any negative feedback, try to twist that into a positive way. Help creators and artists. It gets tough – you spend time alone, you travel alone and to other countries, to play something for our audiences.
Behind all that glamour and fame, there is lots of hard work and dedication?
Everyone you look up to has put in their 10,000 hours. There is nothing called overnight success. And if there is, it doesn't last that long. It's an exponential curve. They work for years. Like a law of physics, like a law of nature. Once you put in the hours, you are going to get some results.
You have produced quite a few hits. How do you get the motivation to produce more?
I wake up everyday looking forward to make music. I am so energised when I hear a song. There is so much good music out there nowadays. When I hear something good, I want to work really hard on my craft. I get joy from music. It makes me happy. It's hard to explain. It is like water flowing…my life plus music. I don't really plan it out.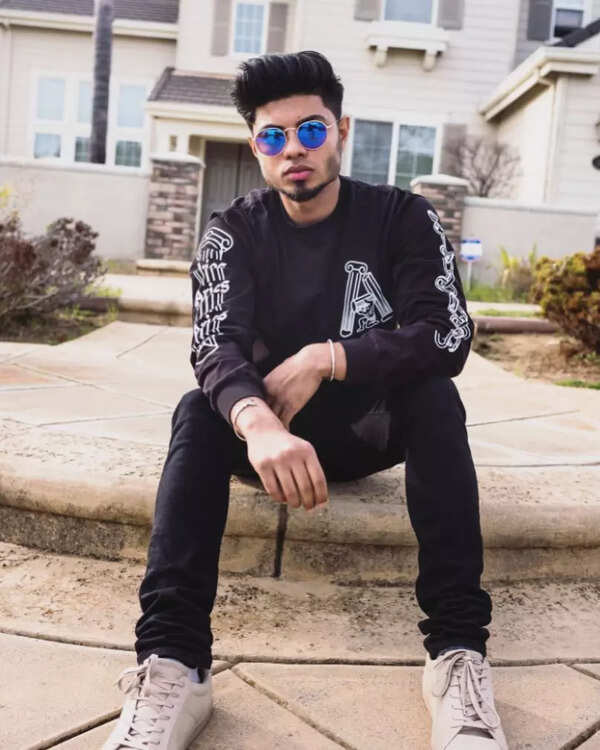 Do you see current trends to decide on how to make music?
Sometimes, you get briefs to make a current trend. You can't copy a trend. By the time you decide to make music that is trending, you may already be too late. If you think that you will do Afro beats…it's a hot genre and let me make what's trending, you may already be too late. I would say do what comes naturally to you. Feel the song in front of you and capture the vibe you are feeling. If you can stay true to the vibe you are creating in the song, if it is authentic, the audience is going to connect to you. There is too much good music out there for people to stick around to hear inauthentic stuff.
There is music everywhere, streaming and YouTube…Do you prefer the current music scene or how it was about 30 years ago?
I prefer the current music scene. It is like the gradual progression of where we are meant to be right now. It goes with the law of nature. It is how it was supposed to happen. It is what the greats have done and set us up for success. When they were making those amazing complex compositions, streaming platforms were not there, there was no access to the 100,000 songs releasing everyday. This is a natural progression of where we are supposed to be and I am all for it. Look at the access we have right now. I can make you a song on my phone right now. As creators we have access to so much. It is an ode to the greats who have created music in the past. They would have wanted us to excel and go for it like the way we are. It is like paying homage to their great work.
Do you create music that you want to hear or what your audience wants to hear?
It's a bit of both. You sometimes have to do both. You must know what your audience wants, what the market needs and wants, and also know what the artist you are working with needs. Plus you give them a little bit of your stuff in the song.
What advice will you give to aspiring musicians and singers who are struggling with the ups and downs of the showbiz and music industry?
Create lots of music in the beginning stages. Learn a lot and make a lot of music. Maybe you will make a lot of bad stuff, but then eventually, you will make good stuff. And you just have to get over that.
Basically, keep working and create music to express and not necessarily to impress someone. If you have the time and luxury to make music all day, I would say, 'do that'. YouTube is really a good source for music production. There are a lot of great courses and great people making music. Just follow their journey and see how your energy vibes with theirs. Take the great stuff and leave the other stuff. Keep creating – that is the only way to get better. I am a newcomer, but that is the advice I follow. I have been making music for as long as I can remember. But basically, I have just started.
What is the reason behind this particular hairstyle and beard?
Do you like it? Should I cut my beard? I love fashion, I love to dress nicely, it is almost like a business card. Like how you carry yourself and your swag… it is like part of your branding. If I make an anime character out of myself, it would be very easy to sell, right? I have tried to grow my beard and my moustache, but honestly, it just doesn't grow. I love hair and get a haircut once a week. I love my barber and eventually, I am going to have a line of my own hair products.
Who are your favourite artists to work with?
I have worked with many, but I like working with Guru (Randhawa). We have been working together for a year and a half and we have good synergy. He will send me a voice note and I will turn it into a song. Our song, Moonrise, the chorus is written by him. He was in his hotel room after a show and was about to sleep when he recorded it. It is the same voice note in that song. He allows me to be truly myself as a producer. And I don't get scared to mess around with his vocals and come up with cool new textures and sounds. Not that I don't do that with others, but he is one of my favourites. I loved working with the boys from GOT 7. They were cool to work with. Jonita is really dope. Everyone has that really amazing quality that draws me towards them.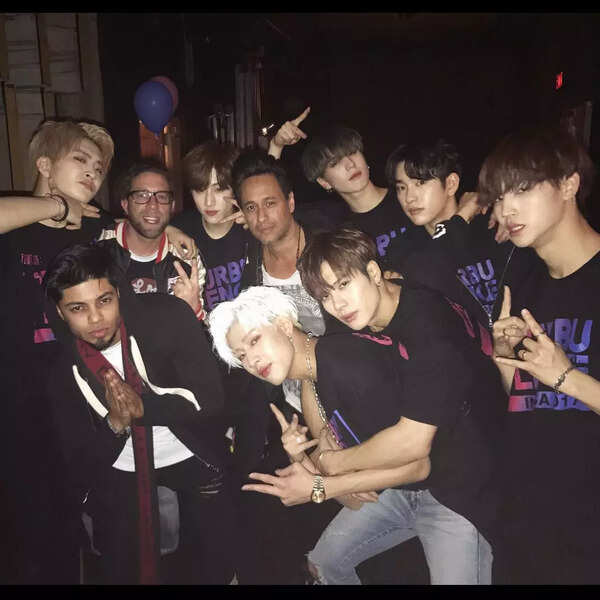 How was it working with GOT 7? Did you meet them physically?
Yes. All the members are really nice. I am particularly good friends with Young J and M, because I released some singles with them. They are super energetic and everyone is a super good dancer, singer and rapper. The way they come together for their amazing live performances is like out of this world.
I want to see that in India, like seven dudes who are really good rappers and singers come together on stage, like a boy band. A boy band shines every single person that's part of the band. It's not like the lead singer gets most of the limelight.
Which artists are you going to work with in the future?
I have some songs coming out with Ikka Singh. There are some amazing collaborators on his songs. I have more music coming out with Guru Randhawa. I am going to be doing something with Shehnaaz Gill as well. I am going to be releasing songs in my voice as well.
How did you end up working with Trevor Holmes and Guru Randhawa?
You come to LA, where you're around so many dope creators, in the hub, just like in Mumbai. I was making the song Slip Away and I was looking for some unique vocals. Then, I met Trevor through my buddy Russell. I've done about 20 songs with Trevor. We worked together for a very long time. Guru facetimed me one day while he was with Arjun Coomaraswamy. He took my number and sent me a voice sample. I sent him the song back within a day and he really liked it. Next thing you know, we were shooting the music video in Bulgaria the next month!