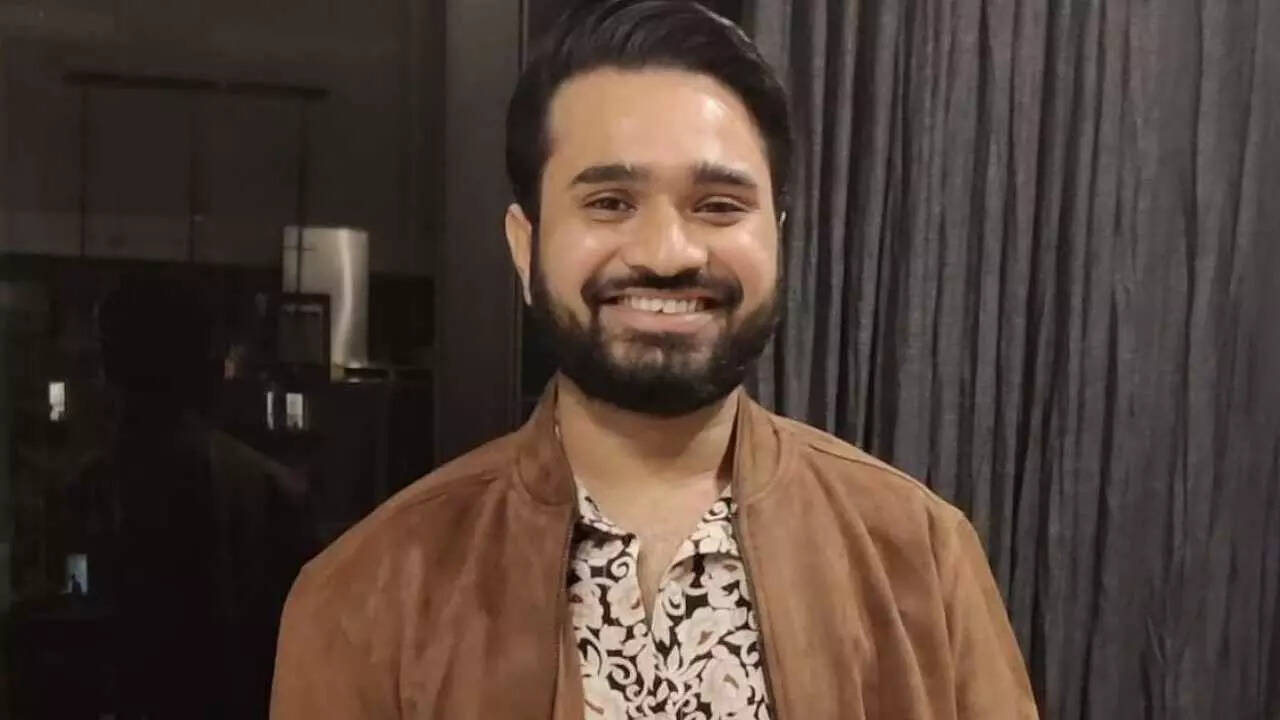 The world of casting has changed completely in the past 3 years. Young casting director Shivam Gupta, who has recently worked on Manoj Bajpayee's well-received OTT release Sirf Ek Bandaa Kaafi Hai, talks about the plethora of opportunities for young actors on OTT. He also sheds light on TV actors finding their niche on the digital platforms.
What challenges did you face while casting for Sirf Ek Bandaa Kaafi Hai?
There are a lot of challenges in casting with the OTT boom. A lot of pressure is built because the director and writer are at par with the kind of talent they want in each and every character they sketch. Finding a primary cast is still easier than finding and fitting a local cast. The local cast member is usually not somebody who acts on a regular basis, so getting them to catch the nuances of their characters, making them attend workshops, grooming them to fit the characters is extremely painstaking. On OTT, there is no demand or emphasis on getting a big face from Bollywood for a show or a movie. If you look at the current situation, big stars aren't able to strike the right chord with the audience. It's no longer about how big the screen is. It is now more about how impactful and strong the content and story are. In its true sense, content is king. If you have a great team and a great lead actor, even if he's a debutant, the project will work no matter what—take for example releases like Dahan and Ye Kaali Kaali Aankhein.
How did you zero in on the selection of Sirf Ek Bandaa Kaafi Hai's Baba character?
We conducted around 40–50 auditions for the character of Baba in Bandaa. After much hustle, we finally found our "controversial" baba in Surya Mohan Kulshrestha. You will be surprised to know that Surya ji is not an actor and is in fact a veteran theatre director from Lucknow. I had Surya ji's name in my mind for quite some time, and after auditioning so many faces, I recommended Surya ji's name to the makers, and they just said one thing: fantastic. After that, we conducted a look test, and everything just fell into place.
When you know exactly how you want your character to look and its traits, your search for the perfect fit becomes even more arduous because then you only want the right match for your character.
Many TV actors want to transition to OTT, but most believe that they don't stand a chance because of their overexposure on the small screen. What do you feel?
I keep getting requests from many TV stars who now want to explore OTT. And honestly, there is a lot of work available for everybody in the industry, especially with OTT being the big boom. Karan Tacker, Barun Sobti, Asha Negi and Sargun Mehta are all from TV, but they have managed to carve their niche in the OTT sector too. It's not that OTT show makers don't want to cast TV actors; it's a misconception. We audition every entry, irrespective of whether it is a fresher or TV actor, and see if it suits the respective roles. There are times when good and popular TV stars have looked well-suited for a role written for an OTT show. You can't really say that we don't cast TV actors for OTT shows.
Over the years, how has the process of casting changed?
The concept that a casting director's popularity depends upon how many actors are lined up outside his office, is absolutely wrong and irrelevant today. Especially now in the post-COVID era, auditioning has become all the more easy and convenient. Gone are the days when actors would queue outside casting directors' offices for hours, waiting for their turn. Now actors send audition tapes from the comfort of their homes.
What has been the most challenging project to cast?
'Daddy' was a big challenge for me as a casting director. Along with it, Dahan was extremely tough, and so was Asur 2. Yeh Kaali Kaali Aankhein was no cake walk either. I remember while casting for Daddy, the script demanded some really raw faces, and we decided to go to Dharavi to select talent from the residents. It was really tough to explain to them about acting nuances and technicalities, but we did it. We conducted workshops and then selected around 16–17 people from the Dharavi slums.
What's your advice for aspiring actors who frequently appear for auditions?
It is very important for any aspiring actor to have sound training. The actor should be well versed in the process and have strong training, too. Manoj Bajpayee has always maintained that an actor should have a formal training and a background in theatre. Theatre makes and polishes a talent into a fine actor. The medium trains an actor well, disciplines them and gets them introduced to the entire nitty-gritty of the acting process. There are certain tools and essentials that are absolutely important and mandatory for every aspiring actor. If you don't have the bandwidth to enroll yourself in an acting institute to learn all of this, then I would highly recommend that newcomer actors access YouTube. There are plenty of tutorials out there that teach how to go about the entire acting process. At the end of the day, all that matters is how driven you are, your perseverance, and your dedication towards your passion for acting. The more you practise, the closer you will get to your goal.
How do you look back at your journey of transitioning from a casting director to producer?
I have a background in theatre and I have acted in multiple plays in Delhi. But before coming to Mumbai, I got opportunities to work as an assistant casting director, and I just knew that it was my calling. I knew that I would always be an actor, but casting was something that I wanted to choose as a career. Also, casting and acting are parallel processes. You need to be a good actor to understand the auditioner's acting skills and cast accordingly. It's very important to make the right decision.
I got to do some great work, by God's grace, when my journey as a casting director began. But now, during the same workflow, I discovered that I have a good understanding of scripts, plots, screenplays, etc. That's why I took a leap of faith and decided to become a producer.
I have produced three short films that are competing at various film festivals. We are now looking at some big projects that I can talk about in the near future.