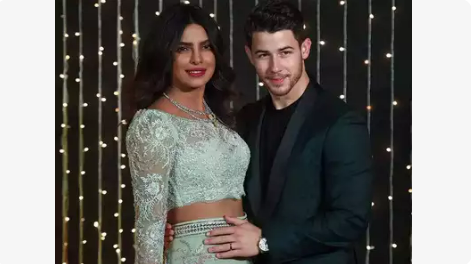 Nick Jonas
and Priyanka Chopra's love story is one that dreams are made of – despite their different backgrounds, the duo fell passionately in love and tied the knot in 2018. Their family picture is now complete with their adorable daughter Malti.
Nick, who comes across as the dream husband recently opened up on wife Priyanka. In a chat show, where he was joined by his brothers Joe and Kevin, a fan asked Nick what was the first text that he sent his wife and if he had ever slid into someone's DMs before. Not one to rake up the past, Nick adorably replied, "Life before Priyanka is a distant memory. It doesn't exist."
When the host asked Nick what exactly he texted her, he reached out for his phone and said, "Let me look". As the crowd cheered him on, he revealed that he has taken a screenshot of the same and read out the message. It said, "Hey, I know we have a lot of things in common, friends in common, and I think we should meet". And in a pleasant surprise, she responded immediately saying, "Nice to meet you, let's get off DM, let's go to text. My team might be watching".
On life before Priyanka, Nick said, "I'm sure there were DMs previously, but the only one that mattered was my wife."