Nawazuddin Siddiqui: People stereotype superstars, they expect Salman Khan to bring swag to every film | Hindi Movie News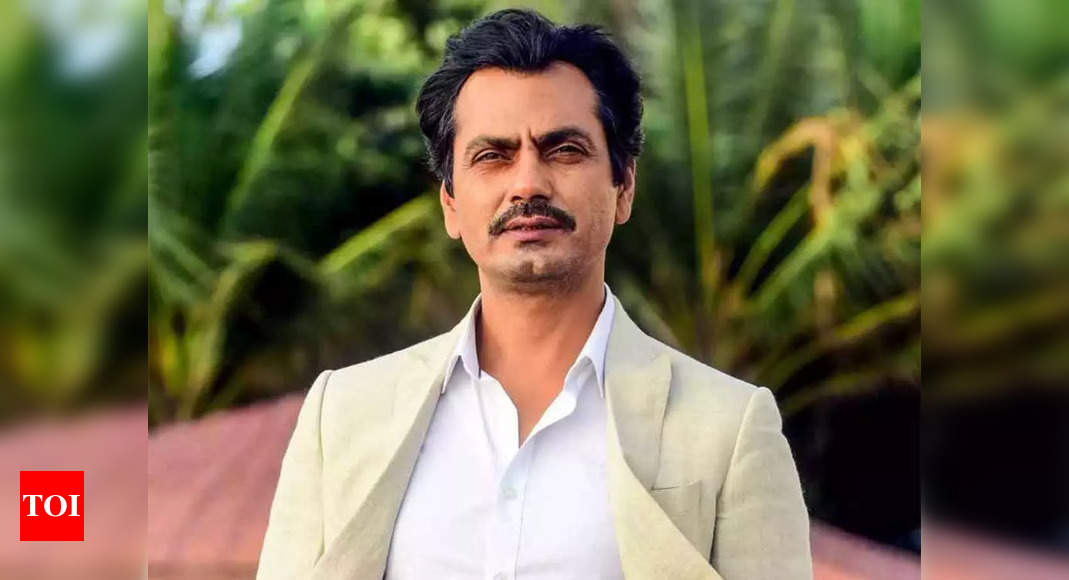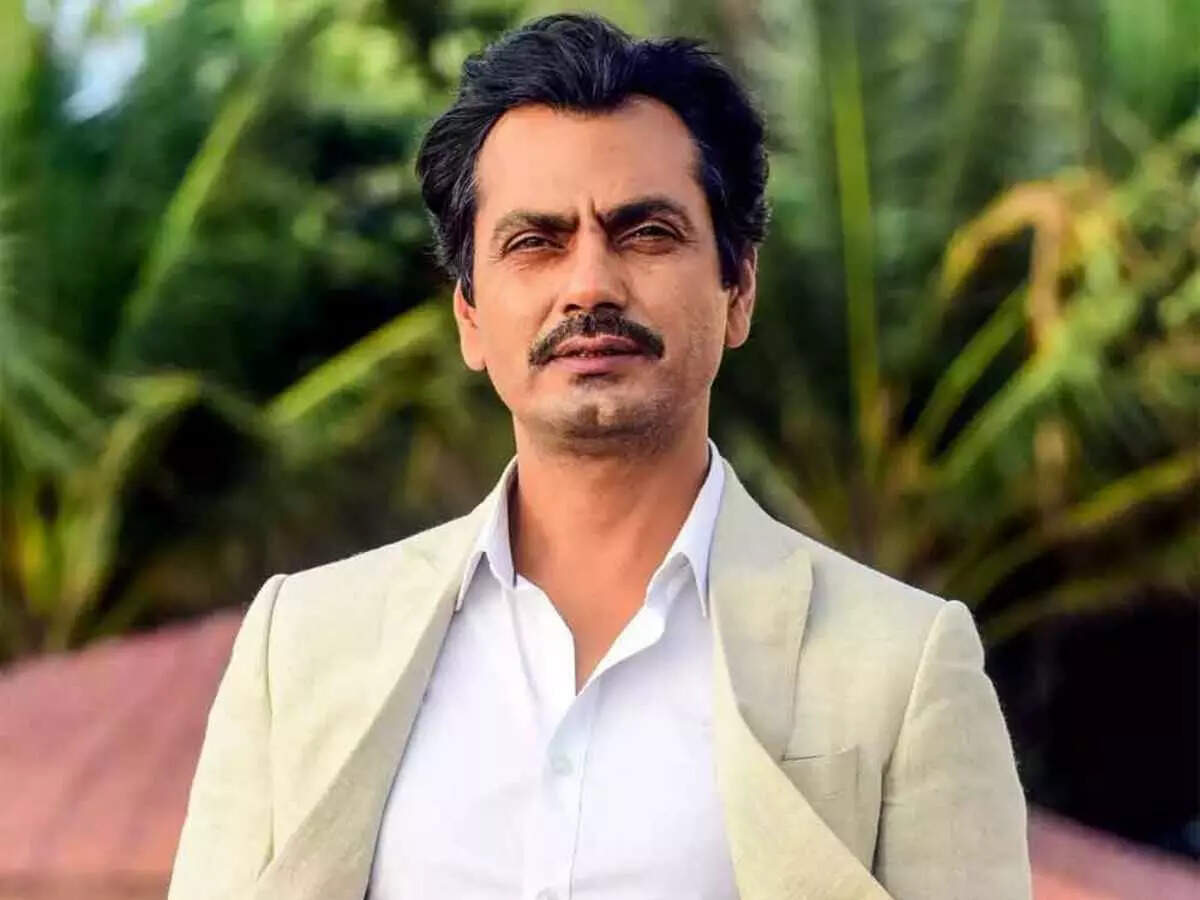 Nawazuddin Siddiqui is surprised that the movie watching audience didn't evolve after the pandemic. He is shocked that the viewers are gravitating towards action, guns and bloodshed rather than sensitive cinema about emotions and evolution. Engaging in frank talk, he also reveals that the audience and filmmakers end up stereotyping the superstars as well. He also reveals how he's been taken for granted in both his professional and personal life because of his affinity towards simplicity. Read on…
Your birthday (May 19) is approaching in a few days. What are your plans for the big day?
I never celebrate my birthday. I don't understand why should I celebrate. Only because society has conditioned us that way?
How do you look back at your journey as a star?
I have got more than my expectations. I am grateful to the almighty and my directors who put faith in me. I have never tried to change myself. I am the same guy as I was before I became famous. I think that is my positive as well as negative trait.
What do you feel has been the adverse effect of your inability to change?
I was taken for granted because I live a simple life. But I also got a lot of things because I was simple. As far as the craft of acting is concerned, I have to change every day for it. I am open to those changes.
Has the industry's perception towards you changed now?
Of course. That change has happened as it happens with anyone who becomes successful.
Have you ever felt that your co-actor or colleague felt threatened or insecure because of you?
I don't think so. I play every character with honesty. If that poses a threat to someone, then I don't know. I have never tried to be dishonest with my work.
What did you mean when you said in a past interview, "I'll be alive as long as I am experimenting"?
I always try to do different things. I was shooting for Manto and Thackeray simultaneously. I was shooting for Kahaani and Gangs of Wasseypur simultaneously. I like to experiment with characters drastically different from each other. If I start playing similar roles repeatedly then I'll leave this job. Nawaz kabhi stereotype ho nahin sakta aur naa hee koi usey stereotype kar sakta hai. Main itna ziddi aadmi hoon.
Unfortunately, people end up stereotyping superstars. And then they get trapped in that image. Directors also demand the same thing from them because it sells. If a superstar is talented, his 'adaa' is explored more than his talent. Salman Bhai also tries to do different films like Ek Tha Tiger and Bajrangi Bhaijaan but people demand that swag from him. Har film mein swag toh nahin hoga na?
What kind of roles were offered to you after Sacred Games?
A lot of roles were offered to me, most of them were of gangsters. But I didn't want to do that again. I chose Photograph (2019) in which I played a character that you wouldn't even notice in real life.
What advice would you give an actor who wants to become like Nawazuddin Siddiqui?
Honesty in performances. And if you can bring that honesty in real life as well, there won't be a better actor than you. You can become a good actor only if you are a good person. Performance comes from within, no? Honesty lends an actor an immense amount of support to play a character. That's why being honest in life is very important. So, that's what I tell new actors, be as authentic, original and honest as you can.
How did you manage yourself during your long period of struggle?
I tried to remain as I was. I never had the thought in my mind that one day I am going to make it. I just knew that I needed to keep going. Today also, I think I'm still on that journey. I don't know what success is. There might still be roadblocks ahead but I have to keep moving forward. I don't have a destination. I have never thought of a destination in my life, let alone in my career.
Do you ever think about not meeting upto the expectations that people have of you as an actor or performer?
Unnees-bees toh hoga hee. I have made many mistakes. But I have learned from my mistakes too.
What did you learn from your mistakes?
When I lie to someone, I feel bad about it. I try to correct it by taking the path of telling the truth.
How much has cinema changed since you entered the industry?
There was a big change before the pandemic. After the pandemic, I was expecting that there will be a drastic change in cinema but in the kind of films that are succeeding have characters holding guns and killing. There's only action. I have also done some of those films. Lekin kabhi kabhi darr lagta hai.
Before the pandemic, there was a variety of genres in films being made. Nowadays even small films look ferocious. I don't know what they're trying to show. Maybe it's mathematics that people watch such films. There's voyeurism in society but in films it seems like a saleable formula. That's why so many of such films and series are being made. When I go to sleep, I see only movie posters, guns, knives and blood everywhere.
Why do you think the audiences are attracted to these action-oriented films?
Maybe there's a lot of angst in people after the pandemic. I assumed that they must have turned soft. But I am also assuming. I may be wrong. But even if such a cinema is being made, people are not flooding the theatres to watch it. I had thought that people must have realized what life is and cinema will be made accordingly, like thoughtful, progressive cinema. But it has gone 180-degrees towards the worst side.
Why do you think so many movies are unable to work at the box office?
The films that the audience would like to watch are not being made. Also, it has become expensive for a common man to watch films in theatre. They also think that the movie will be available on OTT in some time anyway. Makers also sell the film to OTT platforms and then release it in select theatres.
Do you think good content has moved to OTT?
The cinema coming from outside India on OTT is watchable. The small Indian films which get streamed on OTT are watchable.
Have you decided to stay away from OTT?
No. If I get a good offer then I will definitely do it. I don't get OTT offers every day, but I get offers for films. People think that if they're coming to me with a series then it should be at least on the same level as Sacred Games.
Were you ever scared of getting stereotyped?
No, never. Thanks to the industry, the makers have always seen me in different characters. Take a look at my filmography and you'll see Gangs of Wasseypur, Talaash, Kahaani and Manjhi The Mountain Man, which are all different from each other. I always get a different role out of the blue. Like Jogira Sara Ra Ra is a comic role. I have also played a transgender in Haddi.
How did you manage to switch between such diametrically opposite characters? As you said, you worked on Manto and Thackeray at the same time.
It is difficult. There were a couple of instances when I was shooting for Manto during the day and for Thackeray at night. But the makeup process of Thackeray was such that once I got into the getup, I used to get into his skin. I used to say, now I'm not Manto. I am Thackeray.
How does one learn acting? How can one become a better actor?
Nobody is a born actor. An actor has to undergo training and practice. Not necessarily at an institution but under someone experienced. Whether it's amateur theatre, the practice to explore is necessary. Talent is important, sure. Training will only improve a talented actor. Someone who is not talented, even if he goes to the Royal Academy of Dramatic Art (RADA), won't come out any good.
Have you ever carried a character home? Has it ever been difficult to step out of a character?
Manto and Raman Raghav 2.0. I was hospitalized after Raman Raghav 2.0. Because of Manto, I got habituated to speaking the truth. It caused a lot of problems.