Michael Douglas and Shailendra Singh to revive Racing The Monsoon | Hindi Movie News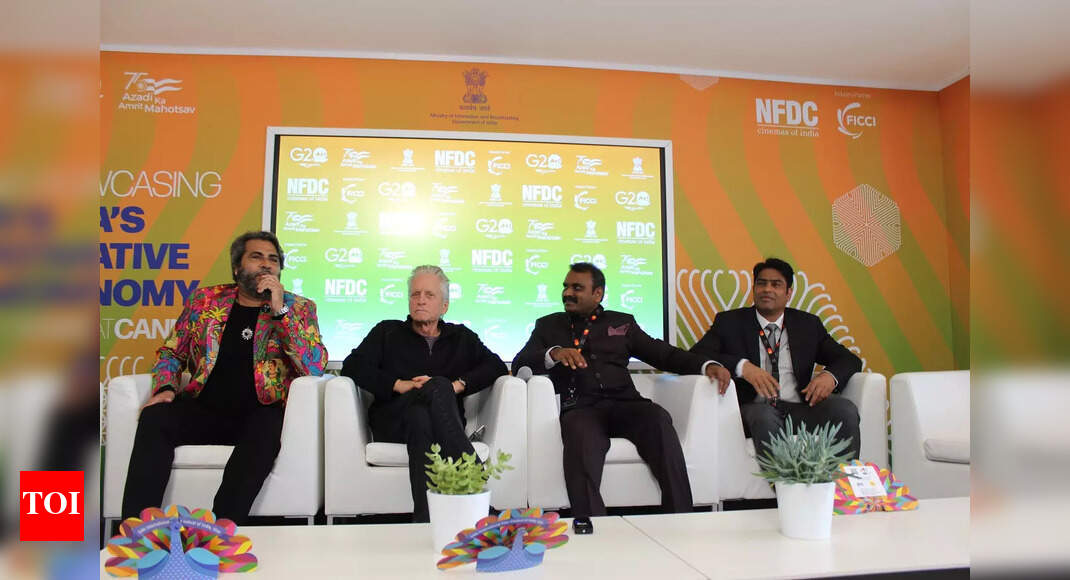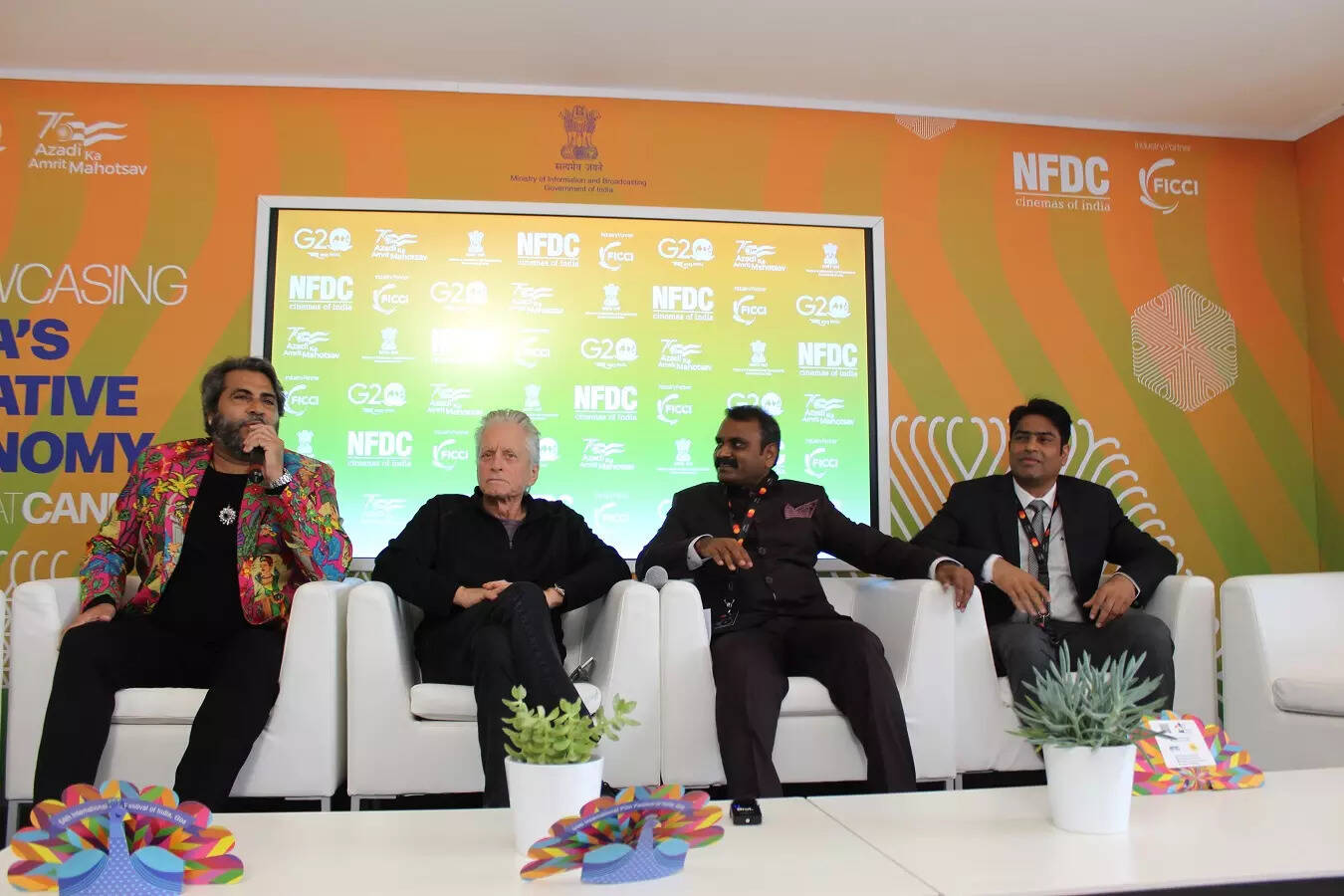 Veteran movie star
Michael Douglas
addressed an audience at the Cannes Film Festival.
The highlight of the conference was that Michael Douglas and filmmaker Shailendra Singh discussed films in the presence of Minister of State for Information and Broadcasting L Murugan. Shailendra Singh proposed a film that was supposed to be made 15 years ago, Racing the Monsoon, to be made again.
Interestingly, Michael agreed to do the film. He said, "If Shailendra is doing it, I'll do it."
Racing the Monsoon will be the trequel after the first film The Jewel of the Nile, and the second Romancing the Stone. It will be shot in India.
The first two films were superhits, and Shailendra Singh and Michael Douglas are making the third film a reality with the support of the government.
On Wednesday, L Murugan had inaugurated the India Pavilion at the 76th Cannes Film Festival. Speaking on the occasion, Murugan highlighted India's timeless tradition of storytelling that was increasingly being recognised around the world. "You will not find too many Hollywood films these days that do not have names of Indians in the credits, especially in the VFX and animation departments," the minister said. He went on to point out that the foundations of our creative economy are so strong that India is well placed to become the world's leading content creator.