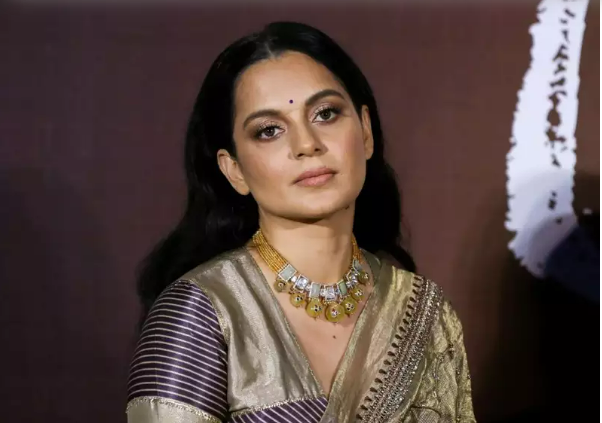 Kangana Ranaut
minces no words when it comes to presenting her views on the issues plaguing the country. As the country is in the throes of a legal debate whether to make sex marriages legal or not in India, Kangana too chipped in with her two cents on what she thinks about the same.
On a recent visit to Haridwar, the Queen actor said that a marriage is between two hearts and if two individuals have bonded, then their sexual preference should not matter and people should refrain from interfering in their personal life.
A few days back, the actor had penned a lengthy note on the topic on Twitter where she said that a person's sexual preference is a private matter and not one to be shouted from the roof tops. She said, "Whether you are a man/woman/ anything else your gender is of no consequence to anyone but you, please understand. In Modern world we don't even use words like actresses or female directors we call them actors and directors. What you do in the world is your identity, not what you do in bed. Whatever your sexual preferences are they must remain in your bed only. Don't make them your identity card or medals and flaunt every where."
She further said, "Most importantly don't roam around with a knife to cut every throat who don't agree with your gender. I am again saying your gender is not your identity don't make it that way. I am a woman from rural area life gave me no concession I had to make my own place in the world of actors, film makers, producers and writers."
Kangana will next be seen in the movie Emergency, that she will also be directing. The flick will see her don the role of India's former PM, late Indira Gandhi.