Good, bad or worse, publicity in every form is welcome and in the case of Urvashi Rautela, she has a strong affinity for headlines. When it was announced that the actress is going to Cannes, a lot of drama was expected from her, and we are not talking about her serving lewks at the French Riviera.
Urvashi Rautela's very first look at the Cannes red carpet stirred the hornet's nest. She sported a pop of colour in a ruffled pink gown and completed her vibrant look with a statement, dual crocodile necklace with matching earrings. Soon after, questions were raised on the authenticity of her neck piece. Most netizens started doubting if it was the original
Cartier
necklace.
Phoney tales
Jewellery expert Arundhati De-Sheth called out Urvashi for wearing a fake neckpiece of an iconic piece of Cartier jewellery to the prestigious festival. Her angst for celebrated jewellery spilled over Instagram, "I am hugely confused by this look in general. However, all personal feelings aside, is she wearing the original @cartier Maria Felix crocodile necklace?!"
History of the iconic piece
The history of this iconic dual crocodile necklace dates back to 1975. It was crafted by Cartier for Mexican actress María Félix. One crocodile features 1,023 yellow diamonds with eyes created from Navette-shaped emerald cabochons while the second one is made with 1,060 emeralds and ruby cabochon eyes. The actress sold her prized items to Cartier Collection before her demise. Legend has it that María's live little baby crocodile, who made a trip to the Cartier store, was the source of inspiration for this exquisite jewel.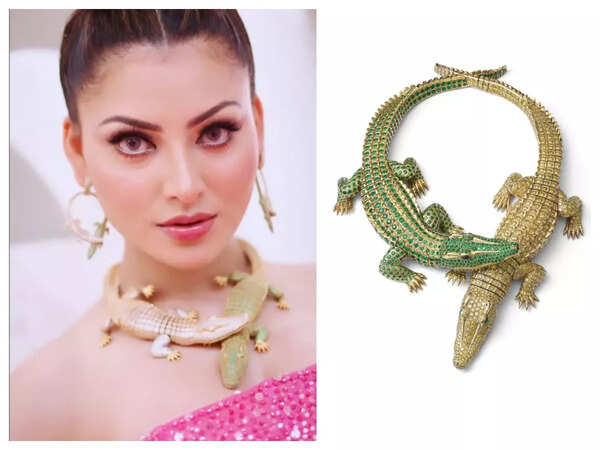 Defensive mode on!
When her team was shamed publicly, they issued a statement claiming that Urvashi's star power has upped the worth of the original necklace. They shared, "The original crocodile neck piece worn by @urvashirautela has increased its value from 200 cr to 276 cr. It represents Rautela's tenacity & nonetheless serves as a symbol of both the challenges & successes that women face in patriarchal societies."
Fake or not?
Despite the strong statement, Urvashi Rautela and team have cautiously refrained from commenting if Urvashi was wearing 'THE ORIGINAL' María Félix necklace. Besides, one look at the original masterpiece and what Urvashi sported and things are crystal clear. There should be no room for even a shadow of doubt!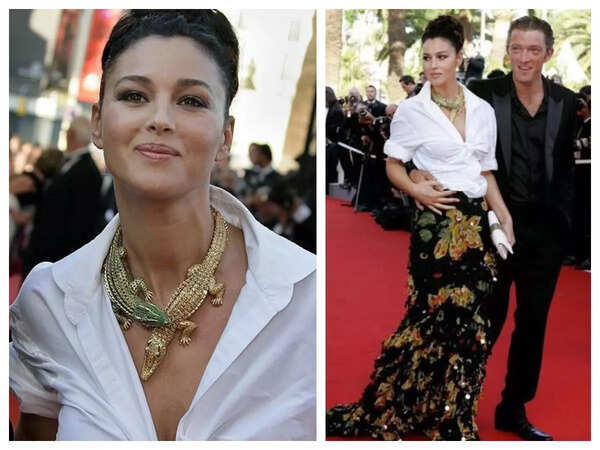 When the legendary piece made an appearance at Cannes!
Before the faux pas by Urvashi Rautela that brought this necklace back in the limelight, it was Monica Bellucci who wore the original iconic piece at Cannes. Back in 2006, the actress paid a dazzling tribute to María Félix's little prized pets when she wore the Cartier jewel on the red carpet at the French Riviera.