This short film is a signature Vishal Bharadwaj's ability to tell an intelligent story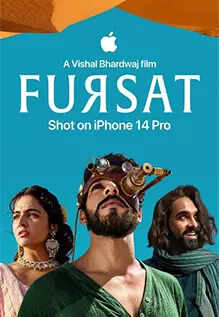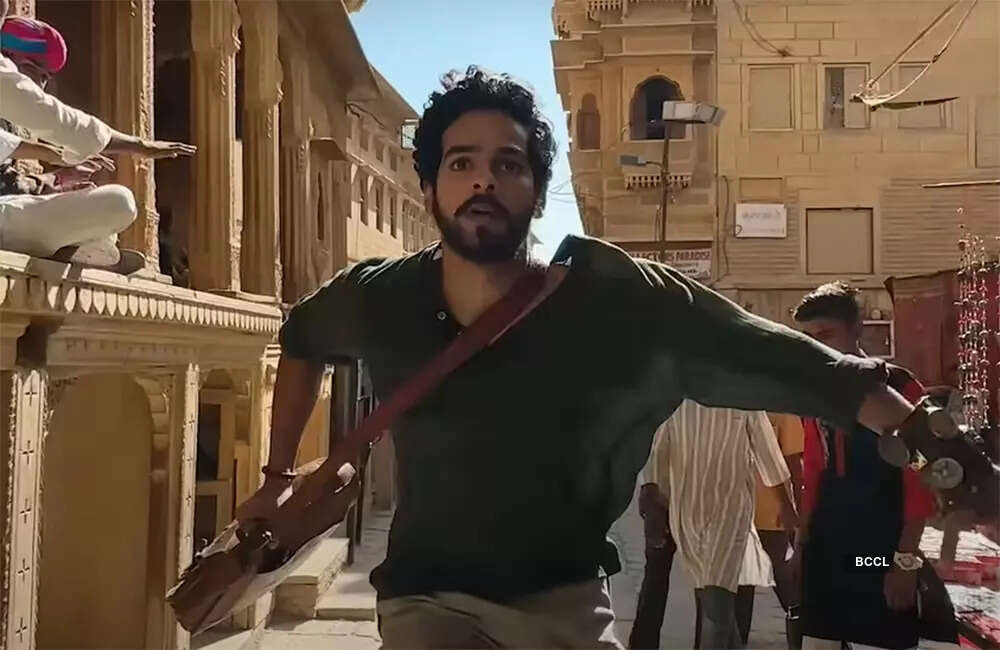 Story:
A scientist uses his time machine to stop a train heist in order to save the life of his doctor ex-girlfriend. The doctor attends to her attacker when he suffers a heart attack while deciding against an arranged marriage. The scientist abandons his fascination with time travel when the lovers get together and begins to concentrate on the present.
Review: All it takes is a passion for cinema. And an iPhone! Vishal Bhardwaj, an auteur, has made a short film, approximating about 30 minutes, entirely on an iPhone 14 Pro. Despite hiccups and staccato snags in its execution, the film's straightforward but compelling story works. It also has the typical elements of an Indian musical, which have been executed with precision and a sharp aesthetic.
"Fursat" stars Wamiqa Gabbi and Ishaan Khattar in the lead. Diya Srivastava (Wamiqa Gabbi) is a doctor at a government hospital somewhere in Rajasthan. Nishant or Nishu (Ishaan Khattar) is her childhood friend, a scientist obsessed with knowing the future. He discovers a relic which leads him to develop a time travel tool, one that tells the future accurately. Nishant is immersed in his 'doordarshak' so deeply that he forgets to value his present. So much so that he misses an important life event, which leads Diya to leave him. Set to marry someone else at a classic grand engagement, Nishu finds Diya to warn her that he has peeked into her future and that grave danger is approaching. As events prove him to be true, Diya's sharp thinking on the moment and Nishant's "Doordarshak" save them from adversity. The lovers unite. Having finally cracked how to make his 'Doordarshak' work Nishant leaves it behind to savour life in the moment and in the company of his lady love.
Fursat's jarring flaws are the songs that are interspersed through its narrative without refined editing. An inclusion that perhaps is a requirement to show the feasibility of the iPhone as a cinematic tool for India, they shake up a smart story where brevity triumphs. Like all Vishal Bhardwaj films, this one has a strong belief too. Obsessing over what the future holds can take away from living in the present. Both Wamiqa Gabbi and Ishaan Khattar have delivered winning performances, etching out convincing characters in a limited time. The filmmaker has also managed to highlight inherent Indian beliefs and societal elements like a grand engagement, the value of astronomy, and knowing our Bhavishya. He has given his female protagonist agency within this short film, making her choices crucial to the story. Set in the desert and picturesque locations of Rajasthan, "Fursat" is a dramatic triumph over the limits of time on the film itself.
The film testifies to Bharadwaj's abilities to tell a witty, intelligent, and entertaining story with comedy, drama, and some mystique in the short format. iPhone films like Steven Soderbergh's "Unsane" (partly shot on the phone) and the Oscar-winning documentary "Searching for Superman" (partly shot on the phone) are standout examples of technology cutting costs and efforts to make a film. With "Fursat," this evolution is a lot more effective.