Mumtaz's Fearless Interview: Rajesh Khanna-Anju Mahendroo SPLIT shocked me, Dev Anand said that I have a good face and body | Exclusive | Hindi Movie News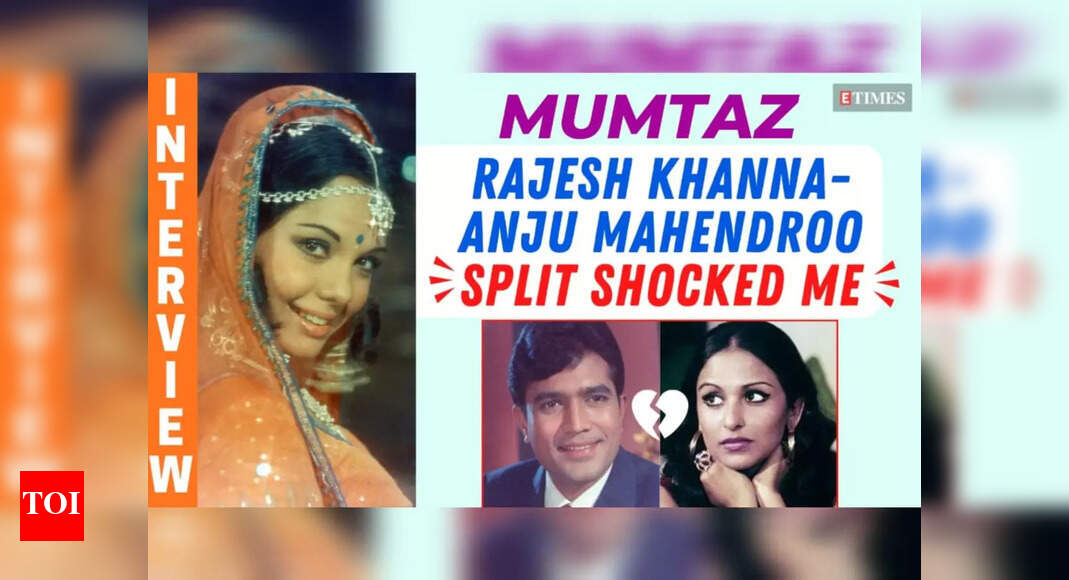 In a fearless interview with ETimes, Mumtaz is in a mood to talk about almost everything. We were at her swanky house (take a view of the house in the video below. There's a picture of her ex, Shammi Kapoor, in her living room. The picture also has Dharmendra and
Sunil Dutt
. She got tearful talking about Shammi Kapooor. We discussed
Rajesh Khanna
's break-up with Anju Mahendroo. Mumtaz also spoke about Shobhaa De, Jeetendra,
Dev Anand
, Feroz Khan and several others. See the video NOW
You get immense love from millions….
I am really lucky that people show so much of love and affection for me, even young boys.
Your dance in 'Indian Idol' last week brought a smile on viewers' faces…
But I was not happy with my performance. I had slipped in the washroom a few days prior to the shoot and my foot got entangled in the mat. So I could not jump on the right side as much as I should have. But shayyad logon ko pata hi nahi chala.
How did you agree to go on 'Indian Idol'? You have refused almost every show in the past as well as in recent times…
Yes I have, but I realised I better come on national television now. The undying craze for me perhaps took me there. Let me tell you that recently, one lady walked up to me with her husband and told me that if I hug him he would die peacefully. Who says such things?
And?
(Laughs) I hugged him. It was okay; his wife was standing near us.
Shobhaa De once said, 'Every man lusts for you. You are the Marilyn Monroe of India'…
Did she? Ismein mera kya kasoor hai?
How many heroes were fond of you?
All of them.
Did they tell you?
Even today I can make out from a man's gaze.
Who loved you the most?
Shammi Kapoor. I have often said that we wanted to marry each other but it didn't work out. We went separate ways. I have spoken to ETimes on that.
You met Shammi Kapoor on his 74th birthday at his house…
Yes, I met him. But it wasn't at his house. It was at a place near Haji Ali. His wife Neela Devi called me. She wanted me to come. Asha Patel (Ameesha Patel's mother) came along with me. I entered the party and saw him sipping red wine. When I asked him why he was drinking, he said that you know I love drinking. At that point, I got to know he had only few months to live. I immediately told him that if this is the situation he should enjoy his life and do whatever he wants (starts crying). It was a very emotional moment.
Sorry about this…
I am sorry, I got emotional.
Was that the first time you were meeting him after you'll parted ways and you married Mayur Madhwani?
Yes. My daughter Natasha and her husband Fardeen Khan had visited him in the hospital, though. He used to call me Junne, which means Jaan. He asked them that how I was faring in life. Natasha and Fardeen told him that I am happy.
I am sorry again and I fully understand what you going through, even right now. In this very room where we are talking, you have a picture of Shammi Kapoor, Dharmendra and Sunil Dutt…
Yes, all three are dear to me. Dharam ji is a very down to earth person. And Dutt saab was a heera.
Any hero you didn't get along with?
None. Sirf ek baar Shatrughan Sinha aur Rajesh Khanna se thoda jhagda hua tha; they used to come late on the set.
Dimple Kapadia once said that Rajesh Khanna should have married you…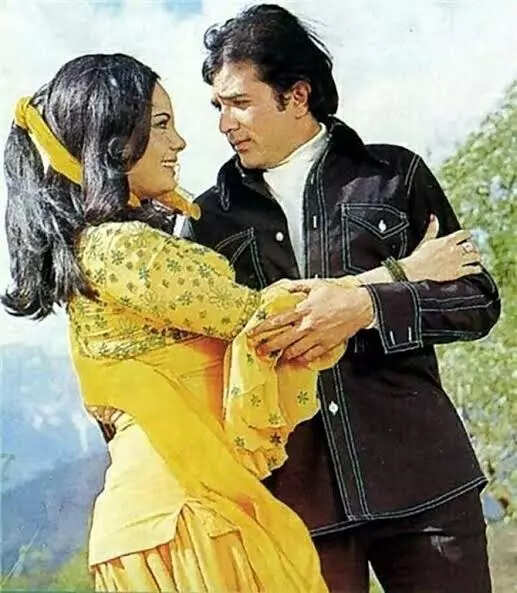 I made the best pair with Rajesh Khanna. We did 10 films together and none flopped. We got along very well with each other. Hamare sitare milte the.
Rajesh Khanna broke down when you left the industry…
I have heard that he got tearful and said that his right hand has gone. Our tuning was very good. Our friendship was such that it looked that we were having an affair.
What was your tuning with Jeetendra?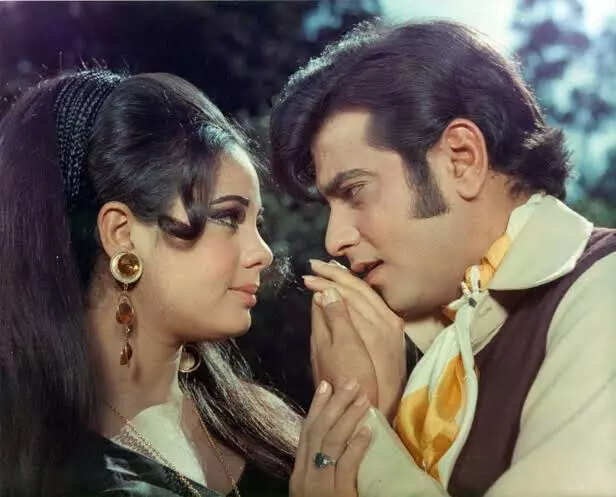 Jeetendra ke saath tuning hona mushkil tha. Nobody could flirt with him. His girlfriend Shobha (Jeetendra's wife now) was very possessive about him. She was determined to marry him. But again, as usual, he also was very fond of me.
But the heroines were not fond of me. But yet I remained chirpy.
Go on…
I remember Dev Anand once told me that I should take care of my hair and body. He said that I should always try and look young. He said, 'Mumzi, age is a bloody number'. He said if I look good I can have a boyfriend at 90 too. He asked me if I wanted proof. He opened a door and showed me that three girls were waiting for him in the other room to have a date with him. Mind you, he was 80 then.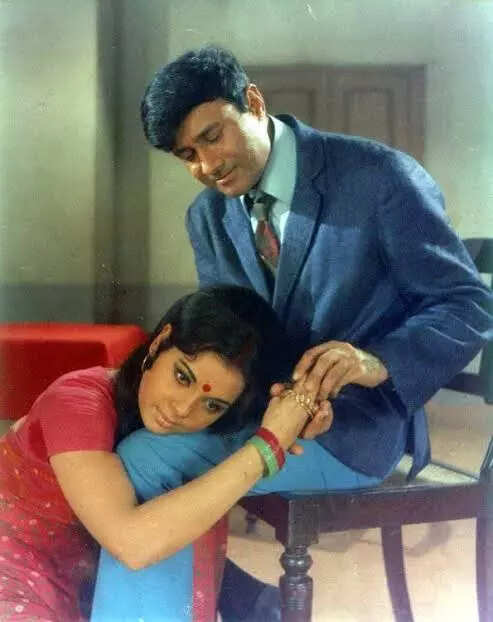 I follow Dev Anand's advice. And I follow Akshay Kumar's advice that we should not eat after 6 pm. Sometimes I get too thin and I take the help of fillers. But I would never get botox done; botox se lagta hai ek anar left side mein daal diya, ek anar right side mein daal diya.
Why did several heroines avoid you?
I don't know. They barely exchanged pleasantries with me. Only Waheeda Rehman spoke. I think those who barely talked to me wanted to have affairs with the heroes, but the heroes were fond of me. That made them jealous, I guess.
I was only close to Poonam (Shatrughan Sinha's wife), Anju Mahendroo and Saira Banu.
Did Anju's break-up with Rajesh Khanna surprise you?
I was astonished. She looked after Rajesh Khanna so well. She truly cared for him. She even looked after his khaana-peena with such sophistication. Mayur and I used to visit Rajesh Khanna and have dinner and drinks with both of them.
I hadn't even dreamt that they would split. How can you end a relationship with someone like her in just one day?
It was not right on his part to do that. If you are not getting along with anybody, you need to call that person, sit down with him/her and inform that person.
Is she still emotional about him?
I don't think she bothered to go into the details ki kya hua, kyun hua. She was a very confident girl.
Even today, I go over to her place. She still takes immense care of me. She is a great person.
She is leading her life well. She is a very good host and has good number of friends. They all often gather at her house and have a nice time.
The interview will be incomplete without talking about Feroz Khan…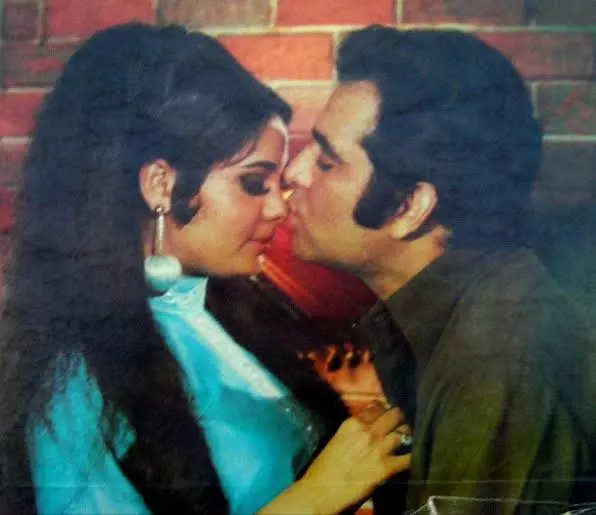 He was unarguably the most handsome man in the industry. So perfect. Aise log dikhte nahin, ek bhi nahi hai. I used to wish that I have a BF like him.
Were you attracted to him?
Even he was attracted to me. But it is not necessary that two people who are attracted to each other should have an affair. Earlier, he had an Anglo-Indian girlfriend Penni, she was extremely beautiful. Later, there was Sundri (she later married Feroz Khan) in her life. If you are friends with someone, you should know where to draw the line.