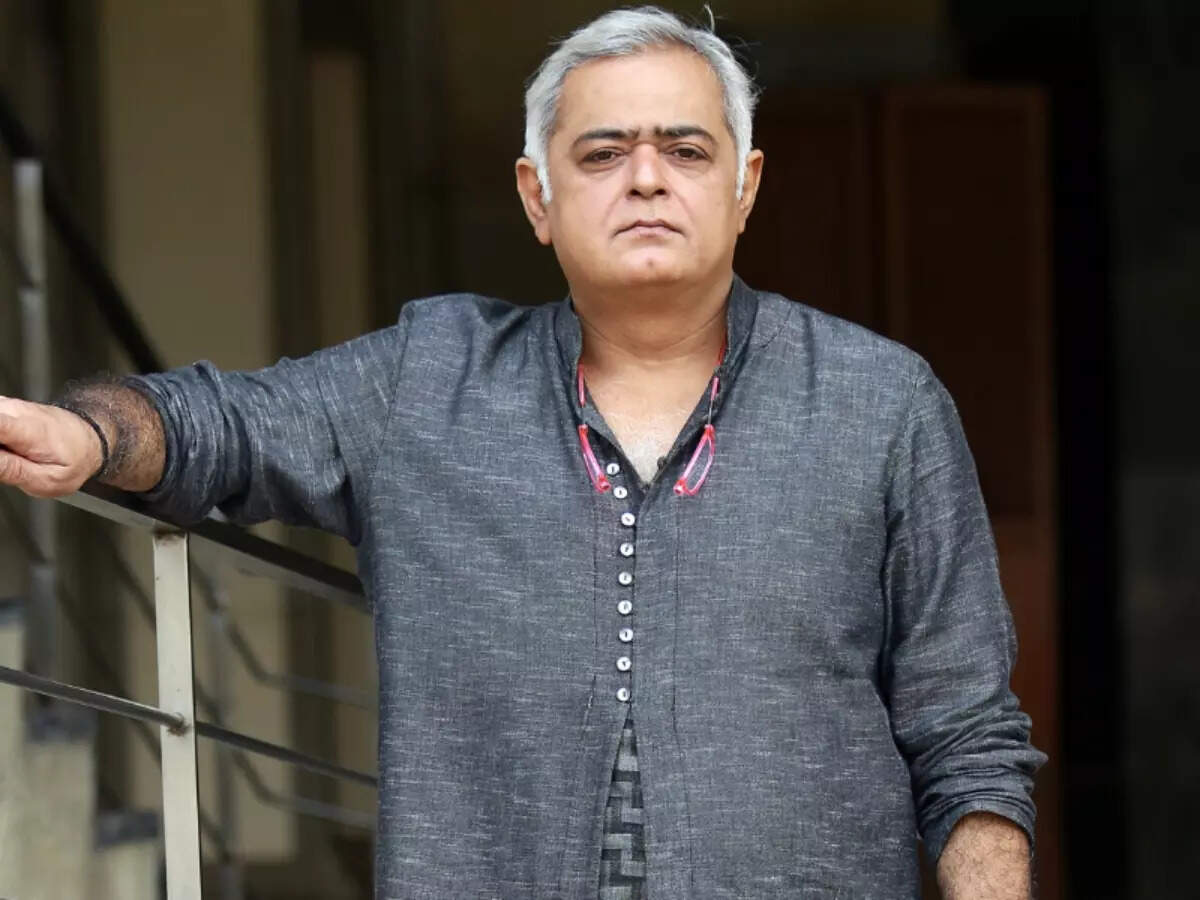 Hansal Mehta's Faraaz has been a thought-provoking experience for its viewers. That is how Hansal made the film and that is exactly what it was meant to do. It wasn't meant to ring the cash registers at theatres. In conversation with ETimes, Hansal reveals his reasons behind making the film. He also speaks volumes about his young actors Zahan Kapoor and Aditya Rawal. Finally, he also critiques the exhibition business and it's obsession with numbers over quality cinema. Read on…
Faraaz had a tough journey up to its release. How do you look back at the challenges?
Faraaz's journey started in 2019. Then multiple lockdowns happened. We shot through the second lockdown in a bubble. The moment the film was ready, we made an announcement. Then the film went into litigation. It's been in litigation for over a year now. It's been through its process. When people saw the film they came out moved. They said that they want to talk about the film and want to know why I made the film.
Why did you choose to make the film, tell this story?The purpose is humanity. I saw humanity that is not of a trained commando, nor is it based on jingoism, or fake nationalism. It is a young man's courage in times of an ideological crisis. On a night of extreme terror, how a privileged, young man suddenly discovers a reserve of strength within him and shows his deep humanity. That's what excited me.
There's a line in the film that Faraaz says, "Pehle insaan toh bann. Baad mein soch Muslim hona kya hota hai." In this context, Muslims can be anyone. It can be any religion. We have forgotten that it's important for us to be humans first. Religion is a way of humanity. Religion teaches you how to live your mortal life. And you've forgotten that. That's what the film tries to show.
The film was released with less than a hundred shows. What was the thought behind the limited release?
Not every film is made for crazy box office numbers. Pathaan's success is amazing. All of us are rejoicing. But not every film is made for the weekend. This film is there for the audience who wants to see a film that is not necessarily mainstream.
In fact, I asked Anubhav Sinha (producer) if we could have a smaller release. He and the distributors said that this is (91 shows) small enough. We will grow further when the word of mouth happens. We have not even discussed about Friday and Saturday collections. Because the mathematics are different for this film.
The only thing that I feel sad about in this climate is that the theatre owners are no longer cinema curators. They're F&B managers. They're selling popcorn, nachos and cola at inflated prices. That is their only interest. I gave them the film without an interval. I requested everyone to play the film uninterrupted for the audience. But they're putting in an interval because they want money from F&B. I understand that there are overheads. But I feel that there's a way to rationalize the cost.
As filmmakers and producers, we have a responsibility of making a film, the exhibitors are also partners in this. Even with Aligarh (featuring Manoj Bajpayee) for that matter, when it was supposed to premiere at Regal theatre, Mr Balsara was the owner. He said, "I'll watch the film and I'll decide whether I'll play the film here." He used to do that. He watched the film and called me to tell me, "I'm proud to play the film in my theatre." We need cinema owners to be proud. They're part and parcel of this process of taking cinema to the audiences. They have to be the curators of the cinema. They cannot just rely on that one big film that will sweep away and give them so much money. Where they have reached is almost vulgar.
Do you still have to fight to get your film to the theatres?
No, no. There's not really a fight there. I am a born fighter, that is the problem. But I am grateful that I get to make these films. Which film do you remember for its box office collection? How much did Sholay, Mirch Masala, Saaransh and Arth make at the box office? Nobody remembers the numbers, but they remember the films.
Is Indian cinema being preserved the way you'd like to see it?
I think it's there in the hearts of those who are discerning about cinema.
Faraaz has a connection with Mahesh Bhatt. Can you explain that?
There's a speech at the end of the film by Faraaz's mother. Bhatt saab had gone for the Mother Theresa Award when it actually happened for the real-life Faraaz. When we heard the speech, we were very moved. Mahesh Bhatt told me a few days later, "There's an idea and story here. Maybe you want to work here." I met Bhatt saab and spoke about it and started working on it. The initiation of that idea was by Bhatt saab and Mukesh ji (Bhatt). Somewhere along the line, the film was produced by Anubhav Sinha and Sahil Saigal. So, he sort of passed on the baton to the youngsters in the hands of Anubhav, who understood cinema and who had the spirit and strength to make this kind of film.
What are your thoughts on your lead man, the young Zahan Kapoor?
He is a brave, young boy which speaks volumes about his upbringing and legacy. He has chosen a film where he's not the conventional hero. He doesn't have a conventional entry nor does he have a romantic track. He chose Faraaz as his entry vehicle because he, like his family, is committed to the arts. The way they remained committed to theatre, Zahan carries that legacy of commitment. He is a very mature, young boy and I like him for that. He has the maturity and silent strength which Faraaz had. I saw him as Faraaz the day I met him. I met him in the lift at Prithvi Adda. I used to stay on the fourth floor. He was my landlord. He was very shy. We didn't speak more than 'Hi-Hello' in the lift. I got into my car and went to Bhatt saab's office. I made Bhatt saab call Kunal Kapoor and ask him whether his son wanted to act. Kunal said, "Don't ask me. Ask him." He sent the boy to us and today we are here with the film. It is a tough role for a young boy because it's internal, there's nothing much for him to do externally. Zahan knew that from day one.
You also found or rediscovered Pratik Gandhi with Scam 1992.
I think I am just a messenger of talent. I take the talent and pass it on to the world.
How did Aditya Rawal come on board for Faraaz?
I think Paresh bhai (Rawal) came to meet me for some script that Aditya was developing. We spoke about the script and I asked Paresh bhai to send Aditya to narrate the story to me. He came to narrate his story to me and that's when I offered him the part in Faraaz.
I had asked Mukesh Chhabra about Aditya because he had cast him for the film Bamfaad. He said that he is very good. And when I met Aditya, I felt that he was the right guy. I met all the boys and went through a process. Most of the boys' characters are just extensions of their real selves.