ETimes Troll Slayer: Netizens hit a new low speculating on Kiara Advani's pregnancy and post-wedding style | Hindi Movie News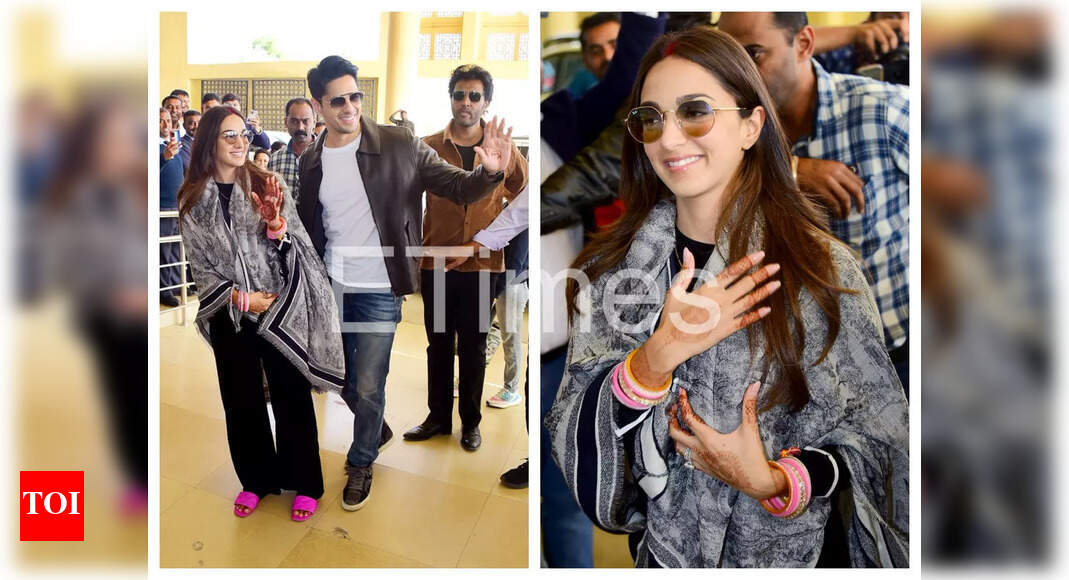 As newlyweds, Kiara Advani and Sidharth Malhotra made their first appearance at the Jaisalmer airport on Wednesday, some mischief mongers tried to dampen the festive spirit. Instead of showering the married couple with love, a few netizens could only talk of pregnancy rumours and harp on negativity for the couple.
ETimes doesn't support such trolling, especially for a newly married couple who only deserves love and blessings. Take a look at some of the jabs Sidharth and Kiara faced and our response to the same:
"I am damn sure iski bhi 3 mahine me pregnancy newz ane wali h, jaha jati hai, hamesha womb ko conceal kar rhi hai…logo ko pagal samajhte h"

"Is she pregnant why is she hiding her stomach while going also she was hiding with pink scarf and now with black scarf"

Your confidence in speculating about Kiara Advani's pregnancy is shocking. We suggest you revisit these conjectures in the coming months when the truth is revealed. Instead of allowing your imagination to go wild with speculative theories, we suggest you divert your energies to some good will and positivity. Go watch Shershah again to cleanse your mind.
"Newly married black.. fashion ke chakkar mein aisi tasi kar di shagunn gi"

Shagun or not, what to wear is the choice of the newlyweds and one has to respect the same. Besides, how would you know what their tradition expects them to wear? We suggest you shake off the cobwebs in your head and grow out from the conservative mould.
"Itnay paisay ka kya faida jb pehnana hi chapal or trouser hai"

It looks like Kiara Advani preferring comfort over style has not impressed you. While she is expected to be presentable at all times, it doesn't necessarily mean that Kiara has to be 'showy' too. She decided to invest in comfort and instead of dissing her style from behind an anonymous account, why not respect her choice?