Alaya F: I almost took up a profession outside of acting – Exclusive | Hindi Movie News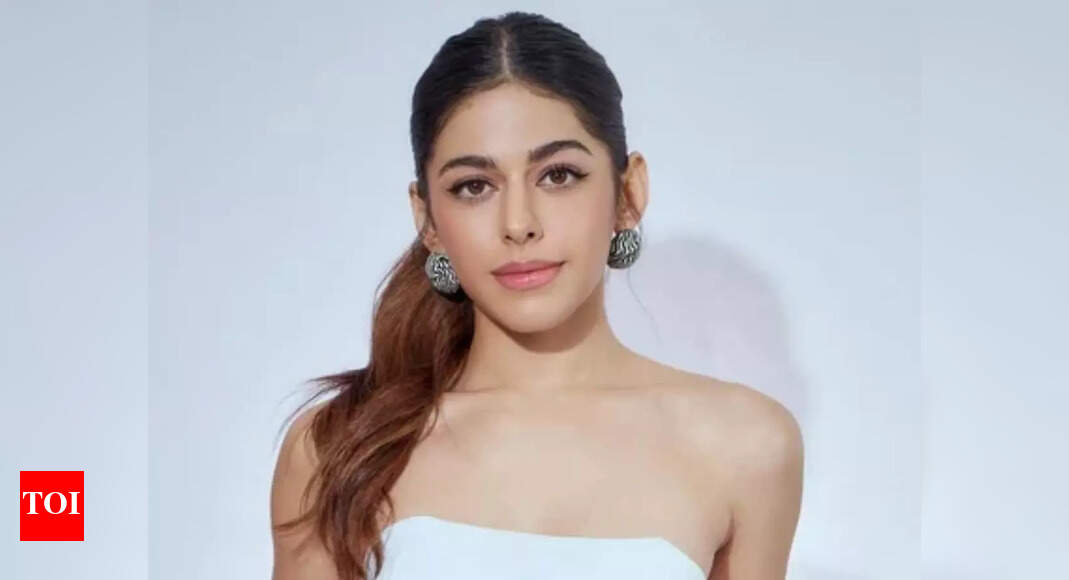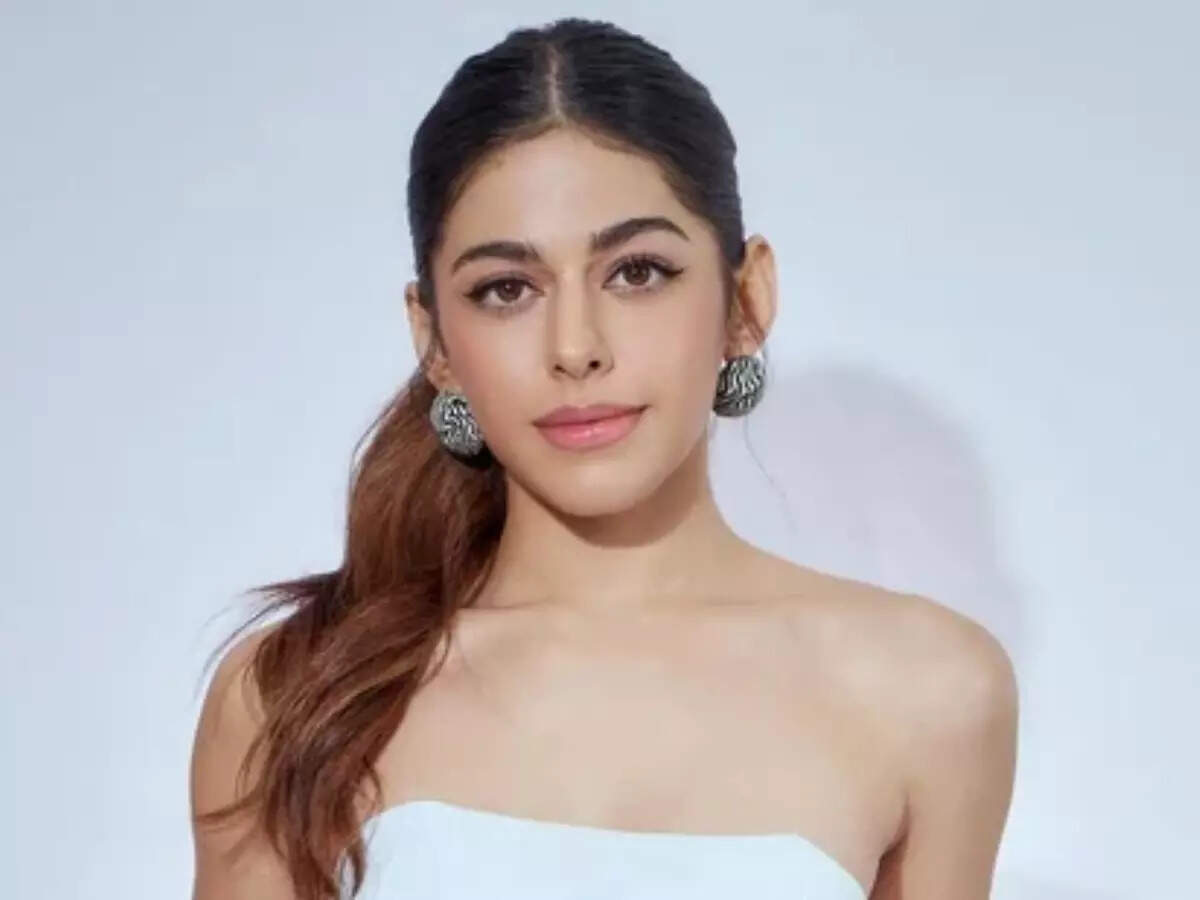 Alaya F is slowly and confidently carving out a niche in the film industry. Like her mother Pooja Bedi, Alaya is quietly confident and surefooted. But she's not one to take her star kid status and access for granted either. She had to tackle a three year gap between her first film Jawaani Jaaneman and second outing –
Freddy
with Kartik Aaryan. But she's kept her chin up and found stardom on social media. Just like that, her next is a hatke movie directed by Anurag Kashyap. In an exclusive chat with ETimes, Alaya talks about Almost Pyaar With DJ Mohabbat and a lot more. Read on…
You've come across as a confident actor in your first two films – Jawaani Jaaneman and Freddy. How have you grown during this phase and has your process as an artiste evolved?
My preparation process was very different for both my releases. Of course, for Jawaani Jaaneman, Nitin (Kakkar) sir sat with me a lot for the prep because it was my first film. We did many readings of the script. I tried getting into the skin of the character as much as I could, even though the character was pretty similar to what I am in real life. I made a playlist of songs that Tia (the character) would listen to. I broke down the scenes in proper beats. You don't want to leave any stone unturned, especially, because it's your first film.
But for Freddy, I had zero prep time. Because I was shooting for U Turn in Chandigarh for a 45-day schedule before that. The second I got back from U Turn, the next day I was on the sets of Freddy. So, there was no prep time whatsoever. In fact, the first reading of Freddy that I did with Shashanka (Ghosh) sir was on the third day of my shoot. Both films had totally different processes. But I think preparation gives you confidence and an understanding of the character. It is not something that you actively think about between action and cut. I try to prepare as much as I can in whatever way I can.
How did director Shashanka Ghosh and your Freddy co-star Kartik Aaryan guide you and what did you do from your side?
Shashanka sir told me to talk slower. That was one of the main things because I was playing a character that was older than my actual age. He said, "When people mature with time, they don't have such a rush." Other than that, it was about the things that you do on the job – and it changes with every scene. I would get some scenes instantly whereas some would take time. They would advise me based on a scene. Nothing very specific. I trusted them quite a lot. I am generally a director's actor. If the director says, "Don't stress", I won't stress.
Kartik would give me suggestions and perspectives on how I could do a scene. He was totally into the character of Freddy. So, just seeing him dive into his character also helped me to play off. We had a lot of give and take in the scenes. Even if I didn't feel confident about a scene, just being there in that scene with Kartik playing Freddy would instantly put me into the mood of the film. That also really helped.
What can you reveal about your role in Sri, the Shrikant Bholla biopic?
I can't tell you anything at the moment to avoid any trouble.
Do you feel modern stars need to preserve some mystery and be a little selective with their social media presence? Or is it that, what we see of you on social media is for professional commitments only?
I think in today's day and time, there's not that much mystery. The public has access to you a lot of the time. I am okay with it. I think it is what you sign up for when you want to be a part of this industry. You hope that people want to see you all the time. So, no, I am not worried about keeping any mystery. If I feel like I need to take a break from it for some time, I take a break. But I think it is important for me to be active on social media because social media was a big blessing for me during the three-year gap between my first and second film. It helped me stay visible and relevant. It helped me to have a source of income. As much as I like to hate social media, I am also grateful for it because it gave me a great foundation that I managed to continue in Freddy. Now, I want to keep it going because I have realized that if you use social media correctly, it can be really powerful in the right ways.
How was the experience of attending the premiere of Almost Pyaar With DJ Mohabbat in front of a big crowd?
It was amazing. It was my first film festival too. I feel that Anurag (Kashyap) sir is really in his element when he is at a film festival. It's a space where he is naturally comfortable. And he puts you also at ease. It was really special being there with him and Karan (Mehta). We have been working on this film for four years. It felt like a very happy moment for all of us to finally be able to show it, that too to such an incredibly large audience. It was a very surreal experience.
How was the experience of being directed by Anurag Kashyap?
Working with Anurag sir is a masterclass in acting for any actor. It's like graduating from an Anurag Kashyap School of People in Film. Because his way of working is so unique, spontaneous, impulsive and intuitive, in so many ways. I think it's quite incredible because it makes you believe in yourself as an actor. Once you leave after completing an Anurag Kashyap film, you're prepared for a lot of things that you were not prepared for earlier. I feel grateful that I got a chance to work with him, he's also a wonderful person. He is a mentor to me. He will always be someone that I turn to for guidance or advice or even just a fun chat.
While you are very confident, you're still in the early years of your career. Who do you go to for advice or just to open up?
I am grateful to have a lovely support system around me – my family, my friends, my team, and even the people from the industry whom I have worked with. I think everyone has been there for me. So, there are many people I can go to for advice but no one specific.
Do you have any basic mantras for fitness and beauty?
I drink lots of water. Get good sleep. Keep stress levels under control. I listen to my body. I do exercises that make me feel energized, not depleted. I listen to my body when it wants to work out or it doesn't want to work out. Overall, have a balanced diet. There's no extreme that is ever going to help you. Have a balance in life and just have fun with it.
There are star kids who have opted for professions outside of acting. What do you feel about that?
It's great. I almost took up a profession outside of acting. The key is to work hard at anything that you choose to do and fight for your place in the world; whatever profession that may be.