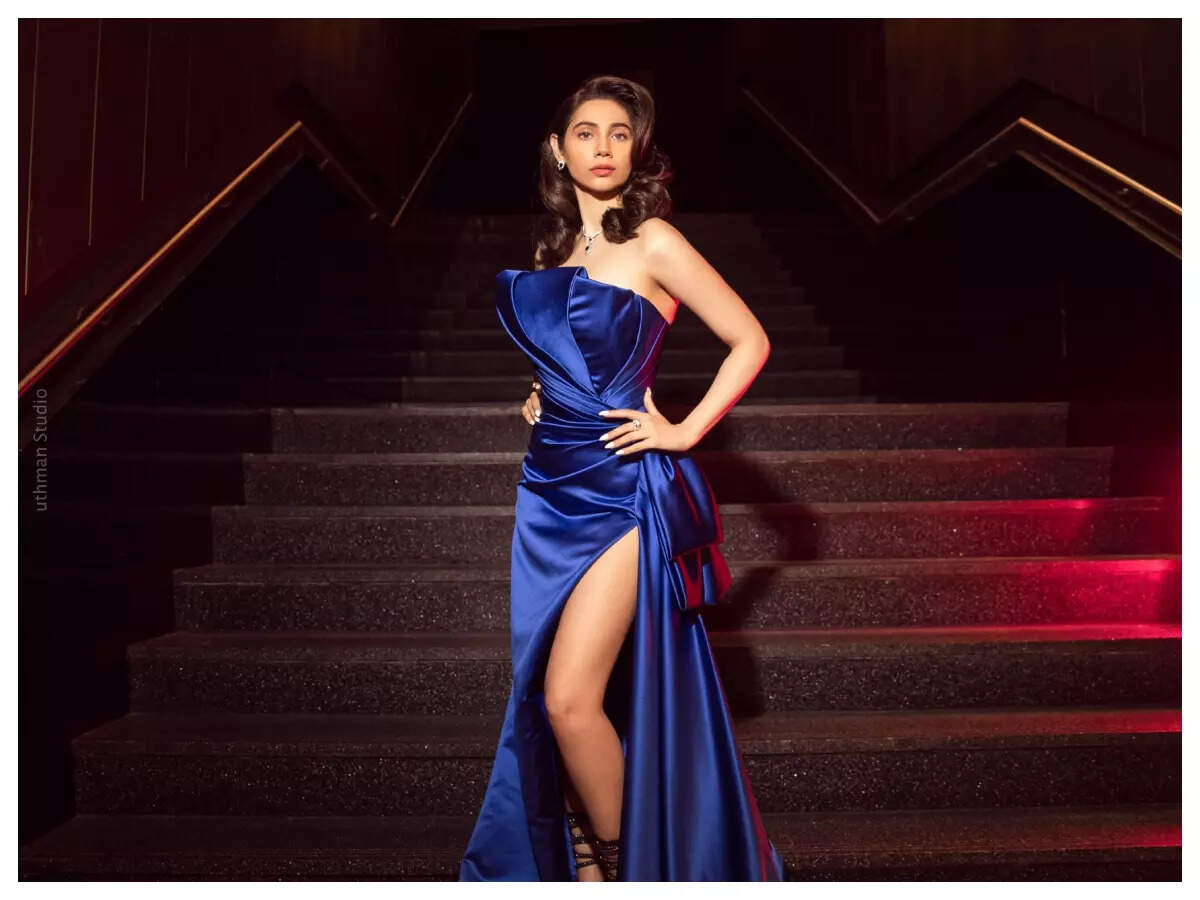 Singer and actor Zahrah S Khan might primarily be known as yesteryear actor-singer Salma Agha's daughter, but the London born, globetrotting talent has come a long way on her own to mark her presence in the industry. From lending her vocals to songs like Kusu, Dance Meri Rani, Tenu Lehenga, Har Funn Maula, Punjabban Song and Aap Jaisa Koi to acting in movies like Aurangzeb and short film Khoj, Zahrah has now cemented her place in the industry. In a free wheeling chat with ETimes, Zahrah talks music, movies and more..

On growing up in an extremely illustrious family (While her mother is an actor and singer, her father, Rahmat Khan, though separated from her mother, belongs to the Khan squash family of Pakistan, which is renowned for its succession of champion squash players)
Zahrah said that since she grew up in such an illustrious family, there was a natural inclination towards the fine arts. However, she is quick to add that her passion towards singing and acting was something that she imbibed on her own. Zahrah also quipped that up until 2019, she had never thought of music/acting as a career, but things were just meant to be.
On the music industry as a whole in India
Zahrah said that with the advent of so many genres and artists, this is the best time to be a musician, because there is so much scope and space to explore sound. Moreover, artists like Divine and Raja Kumari have taken Indian music to a global platform and whether it is commercial Bollywood or individual artists, we are making waves everywhere.
On choosing between singing and acting
Zahrah says that even though she loves to explore both mediums, her heart naturally gravitates more towards singing, though acting too, is something that she will continue to do.
On the OTT space
Zahrah seems to be a huge fan of the OTT medium and says that there is so much that the space has to offer, specially now that the lines between Bollywood and regional cinema are slowly disappearing. She also adds that OTT reaches a wider medium since going to the theatres each week for a new movie remains largely affordable for the middle-class, who incidentally are also the biggest consumers of quality content.
On her favourite artists
Zahra said that she is a huge fan of singers Asees Kaur and Sunidhi Chauhan. She also expressed keen interest in working with music director Amit Trivedi, sometime in the future.
Future plans
Zahra seems excited for all her future endeavours – this includes lending her voice for a peppy number for the movie Selfiee, starring Akshay Kumar, Mrunal Thakur and Emraan Hashmi. This apart, she is also working on a collaboration with Canadian singer-songwriter PropheC.