Durga Khote: The lady who was born regal | Hindi Movie News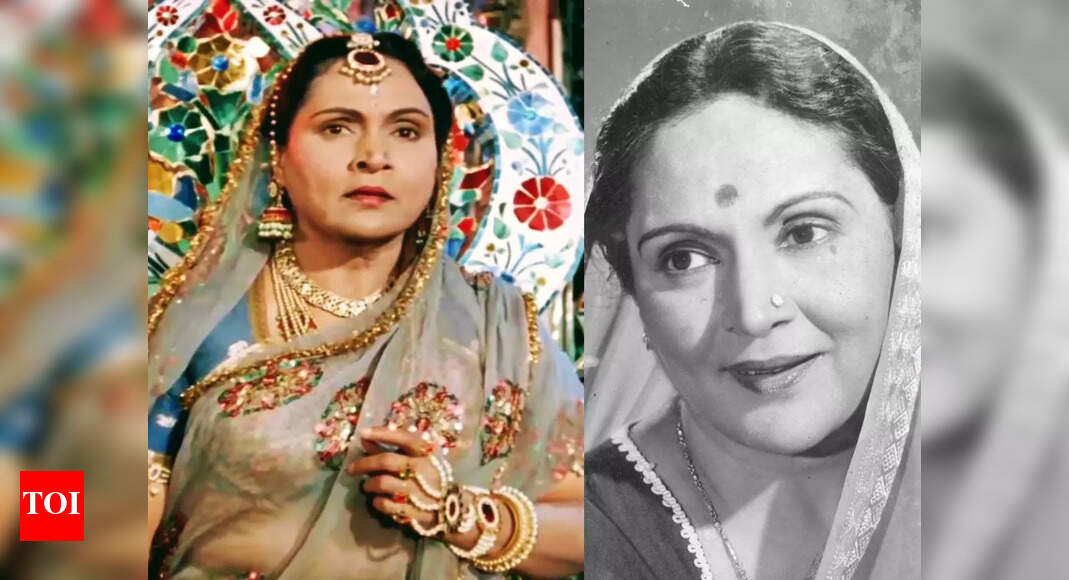 Durga Khote who played Jodhabhai to
Dilip Kumar
in 1960, also played Jeetendra's mother in her most memorable role in Bidaai fourteen years later.Apparently producer-director LV Prasad made it very clear that Bidaai would be made only if Durga Khote agreed to do the film. Although Leena Chandavarkar was the official leading lady of Bidaai it was Durga Khote who walked away with all the praise.
Speaking about her role Durgabai said, "It isn't often that actresses my age get a role like Bidaai. It was the central role in a film with big stars. It was a pleasure working in a film where I had the author-backed role."
Durgabai was given the Filmfare Award for Best Supporting Actress in Bidaai. One can't remember her being similarly awarded for any of the two hundred roles that she did. But then, she was not in it for fame money or recognition. She loved acting. At the age of 5 she remembered looking in awe at a well-known actor of those times getting dressed up for a costume drama on stage.
"I begged him to let me try on some of his jewels. He said, 'Don't get into this. Because once you do you will never be able to get out of it.' I had laughed at what he said. Today I am laughing at the memory of that incident. He was so right. Once in, you are never out of acting."Durga Khote did over 200 films. A lot of them were characters related to royalty.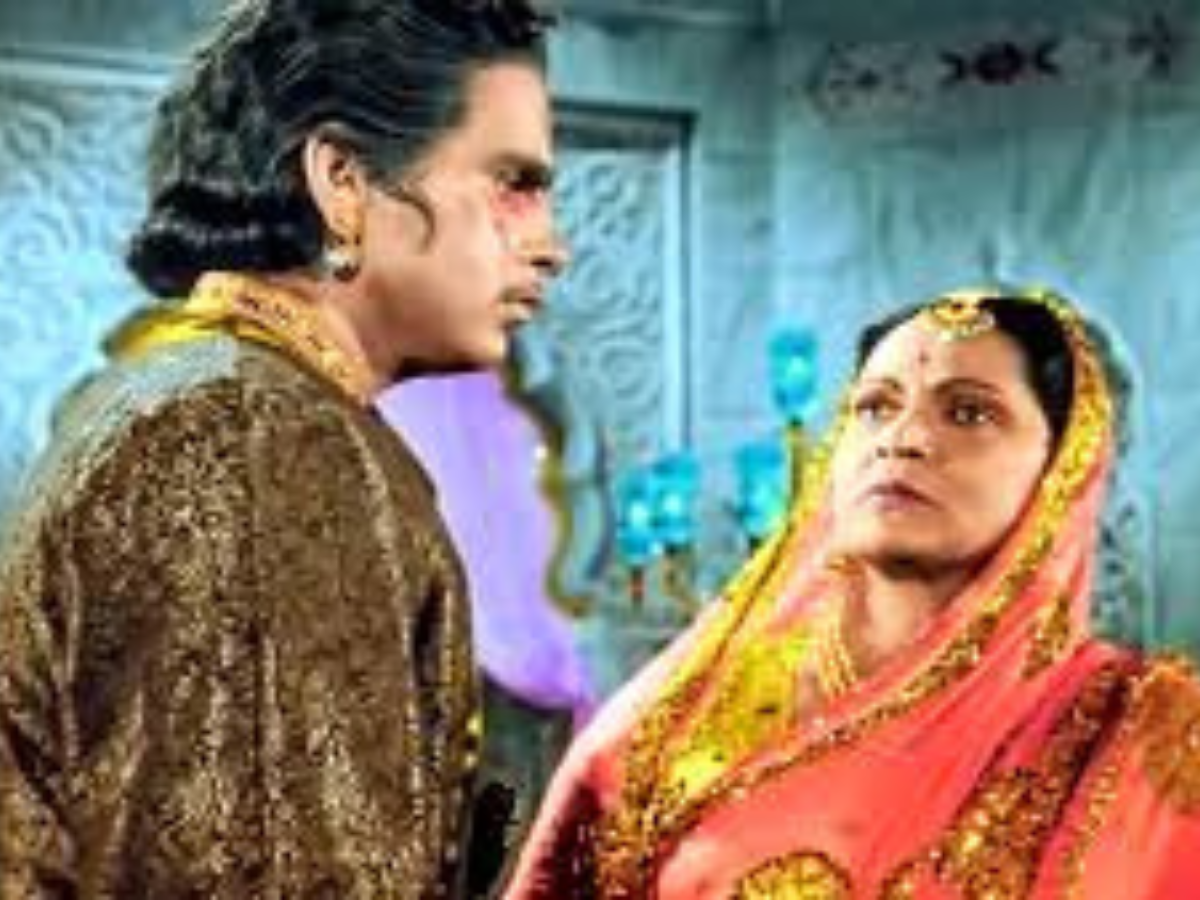 Filmmaker Sanjay Leela Bhansali, a self-confessed fan of Durga Khote observes, "There was something distinctly regal in her bearing which made her ideal to play women with an ancestral heritage and pride of lineage. No one else could have played Jodhabai with such elegance and dignity in Mughal-e-Azam. Or for that matter, the Rani Sahiba in Karz. She played the royal queen in many films like Parakh, Kajal, Dadi Maa, Do Dil and Raja Jani."
But Sanjay's favourite Durga Khote film and role is Bidaai. "I have sobbed and sobbed repeatedly watching her in Bidaai. She played the matriarch who is abandoned one by one by all her children until it is time for her to depart. Lataji's song Bidaai Ki Ghadi Ayee was filmed on Durgabai's death procession in Bidaai. It was heartbreaking."
Subhash Ghai remembers Durga Khote shooting for Karz with a raging fever. "She was not well at all. But she agreed to somehow keep shooting till 11 pm which got further extended to 12 midnight. In ill health she shot without a word of complaint. That was her unmatched level of professionalism."
Durga Khote was a relentless actress. She became a professional actress after her husband Vishwanath Khote died suddenly. Her lifelong ambition of being an actor became a living necessity.
Looking back in one of her last interviews, Durgabai said, "My message to the young: whatever you do, do it with passion and full humility and sincerity. Even if you are sweeping the floor, people should say, 'Aisa kisne jhadoo maara?"