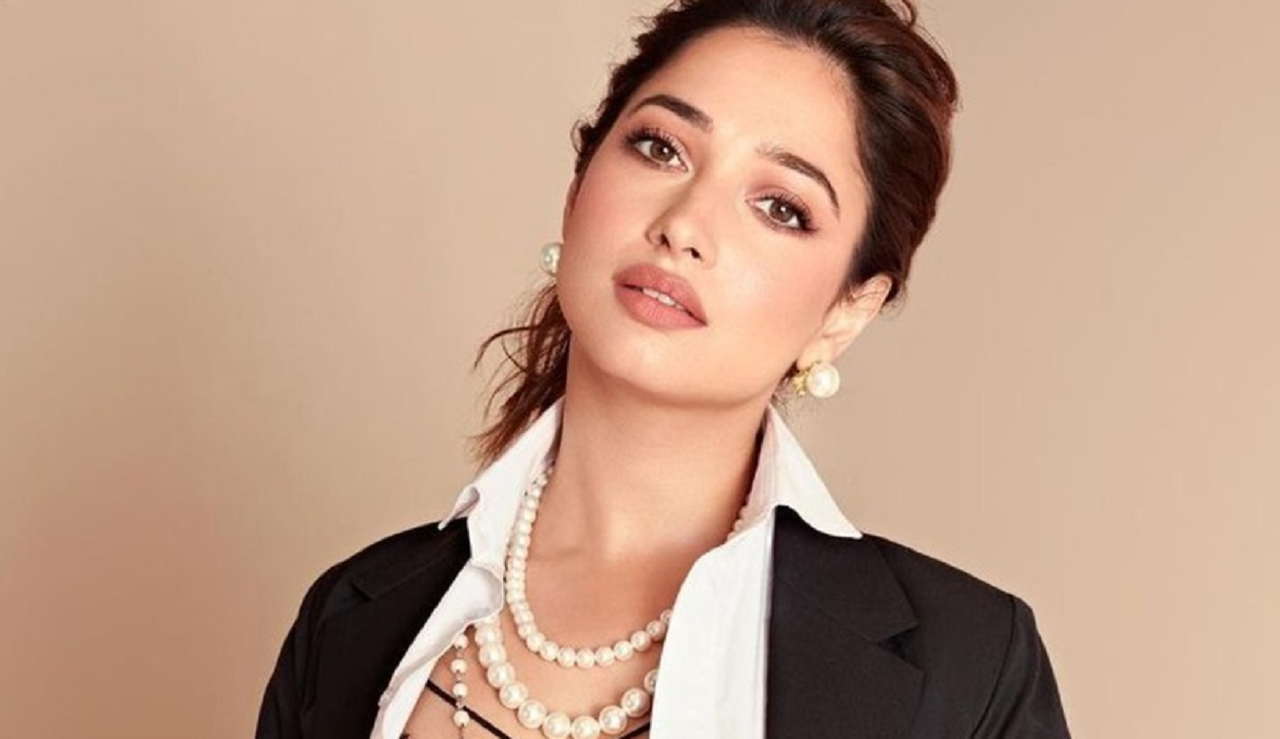 One becomes more aware of the reality of life when they turn 30, says actor Tamannaah Bhatia, who believes in making new mistakes and learning from them. In her latest show "Jee Karda", the actor plays the role of Lavanya, a woman who is unable to come to terms with the idea of marriage with her fiance Rishabh (Suhail Nayyar) and the subsequent challenges.
Asked how was turning 30 for her, Bhatia said she is not as confused as her character in the series.
"I don't know what the shift is but you do feel a shift of sorts (when you turn 30). But definitely, the idea is as you grow older, adulting becomes real and you want to hopefully not repeat the things you do in your 20s. You want to make new mistakes, but definitely not the old ones."
"Lavanya, as a person, is someone I relate to. We have odd similarities, but are not the same person. I'm not as confused as her. Thank God for that! But her confusion is rather important otherwise we wouldn't have a story," the 33-year-old actor told PTI in an interview.
Bhatia, who was born in Mumbai, also recalled celebrating her 30th birthday away from home in a stranger's house.
"I think I've got way too much, so I'm extremely grateful. What really hit me when I turned 30… I was in another city… I cut a cake in someone else's house… And that happened to me after having everything sorted career wise. But I did feel the '30-thing' becoming real," she added.
Written and directed by Arunima Sharma, romance drama "Jee Karda" follows seven childhood friends who discover that life at 30 is definitely not what they had imagined.
Sharma, known for the anthology "Shor Se Shuruaat", said there is still a "stigma" attached to turning 30.
"It is so prevalent everywhere that it enters (into) your own internal self also. Like, when I was in my 20s, I thought that in my 30s, I will be very well established in my career.
"I will get married by 30 because I want kids in the first half of my 30s… Everyone is pushing you to hurry up with your life," she said.
But, life had other plans for her, added the director.
"I got pregnant when I was 38 while making the show ('Jee Karda'). And that time I did not feel it's late. When you start living life without pressure… You don't think you are late," she added.
With time, Nayyar said, the definition of friendship has also evolved and "Jee Karda" is an attempt to showcase the same.
"Indian cinema has always celebrated the idea of friendship like 'Sholay'… We have tried to bring that about… These days, the meaning of friendship is different. The time is different," the actor added.
Hussain Dalal and Abbas Dalal are the co-writers of the series, which is produced by Dinesh Vijan's Maddock Films.
"Jee Karda", an eight-part show, also stars Anya Singh, Dalal, Sayan Banerjee and Samvedna Suwalka. It also features Simone Singh and Malhar Thakar in key roles.