Sidhu Moose Wala's 2nd birth anniversary: Amrit Maan, Afsana Khan, and other Punjabi stars share greetings for the slain artist | Punjabi Movie News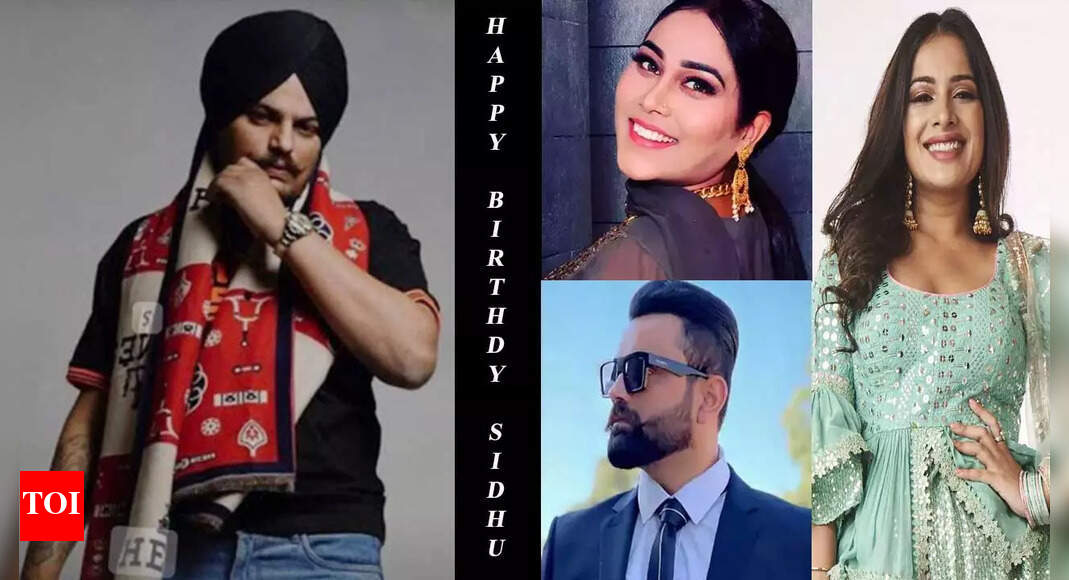 11 June 2023, this date marks the second birth anniversary of slain singer-actor Sidhu Moose Wala. For the unversed, Punjabi singer-actor-politician Sidhu Moose Wala was shot dead brutally murdered in Punjab on May 29, 2022, just two weeks before his birthday.
It's now been a year since Sidhu's death, but neither his family nor his fans have been able to recover from the loss.Today, on his birth anniversary, social media is packed with posts rememberingSidhu Moose Wala. A number of Punjabi celebrities have also shared greetings and messages for the late Moose Wala.
Afsana Khan, who is Sidhu Moose Wala's rakhi sister shared a compilation of her old videos with him. Posting the same she wrote – "ਅੱਜ ਉਹ ਦਿਨ ਹੈ ਜਿਸ ਦਿਨ ਮਹਾਨ ਯੋਧੇ ਵਾਰਿਸ ਦਾ ਜਨਮ ਹੋਇਆ।ਜਿਸ ਨੇ ਦੁਨੀਆ ਵਿਚ ਵੱਖਰੀ ਮਿਸਾਲ ਪੈਦਾ ਕੀਤੀ। ਅੱਜ ਤੋਂ ਲੈ ਕੇ ਦੁਨੀਆਂ ਦੇ ਅੰਤ ਤੱਕ ਇਹ ਨਾਮ ਜ਼ਿੰਦਾ ਰਹੇਗਾ। ਅਤੇ ਸਭ ਤੋਂ ਉੱਪਰ ਰਹੇਗਾ।।। 🎂 happy birthday vadde bai @sidhu_moosewala miss u bai 💔😭 #justiceforsidhumoosewala 🙏"
1/10
Sidhu Moose Wala & Afsana Khan's pics that will bring both smile to your face and tears to your eyes
Jazzy B also took to his social media handle to share a picture of Sidhu with the note – "Happy birthday jatta❤️ gone 2 soon💔 you will live forever thru your music 👑 waheguru Ji maa tey bapu nu himat den 🙏🏽 @sidhu_moosewala @sardarbalkaursidhu @charan_kaur5911 #justiceforsidhumoosewala"
Further, director Amberdeep Singh Gill wrote – "ਜਨਮਦਿਨ ਮੁਬਾਰਕ ਸ਼ੇਰਾ , ਤੇਰੇ ਜਨਮ ਦਿਨ ਬੇਸ਼ੱਕ ਸਦੀਆਂ ਤੀਕ ਮਨਾਏ ਜਾਂਦੇ ਰਹਿਣ ਤਾਂ ਵੀ ਤੂੰ ਸਦਾ ਜਵਾਨ ਹੀ ਰਹੇਂਗਾ । ਤੂੰ ਟਿੱਬਿਆਂ ਨੂੰ ਫੁੱਲਾਂ ਵਾਂਗ ਖਿੜਨਾ ਸਿਖਾਇਆ ਤੇ ਰੇਤੇ ' ਤੇ ਆਪਣਾ ਨਾਂਅ ਪੱਥਰ ਤੇ ਲਕੀਰ ਵਾਂਗ ਲਿਖ ਗਿਆ ਜੋ ਰਹਿੰਦੀ ਦੁਨੀਆਂ ਤੱਕ ਅਮਰ ਰਹੇਗਾ । ਤੇਰੇ ਲਈ ਇਨਸਾਫ ਮੰਗਦੇ ਤੇਰੇ ਮਾਪਿਆਂ ਦੇ ਨਾਲ ਸ਼ਾਮਿਲ ਹਾਂ ਅਸੀਂ ਵੀ ।". Along witht he same he shared a picture of the slain artist.
Remembering the late singer-actor, Sara Gurpal wrote – "Koi Mod le Aave 💔 @sidhu_moosewala"
Amrit Maan who was a close friend of the Moose Wala also shared a greeting for him on his social media story.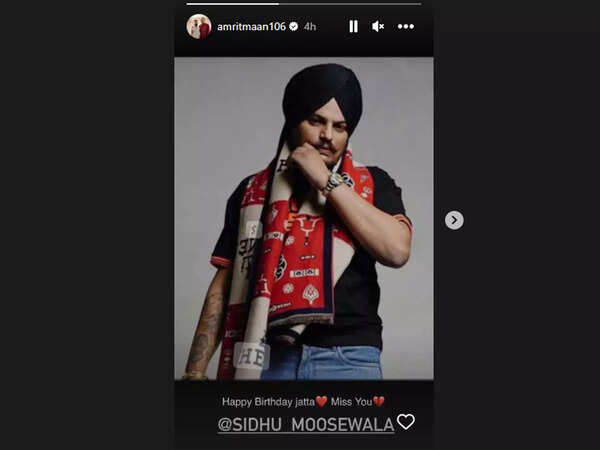 The investigation into Sidhu Moose Wala's assassination is still in progress, everyone is seeking justice for the late artist.