Saif Ali Khan: To be able to smell and touch a book is a lovely feeling | Hindi Movie News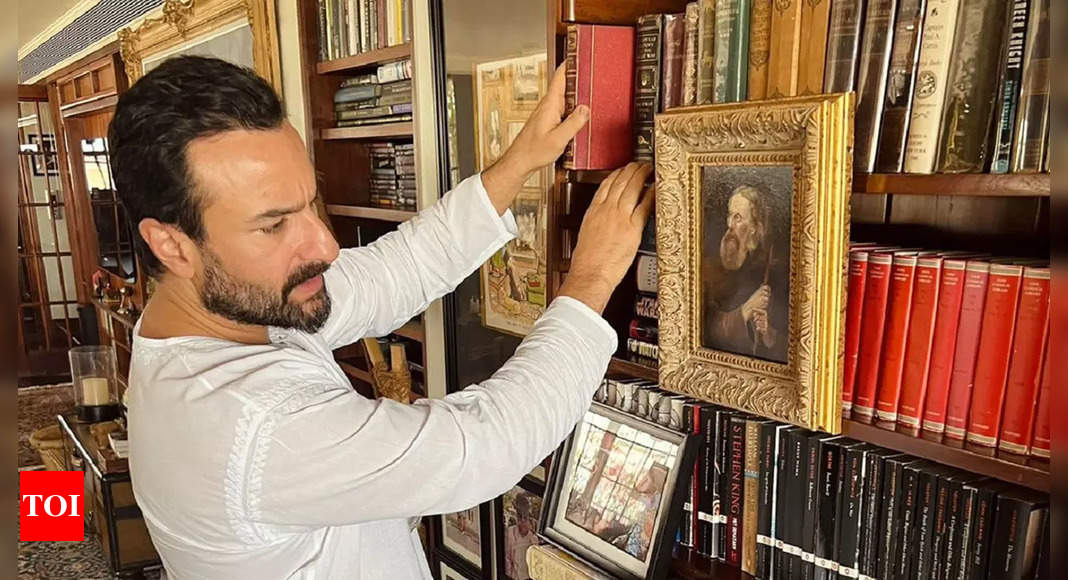 Saif Ali Khan
, who has been an avid reader since childhood, on National Reading Day, talks to us about the joy of reading and how the voice that books have has continued to fascinate him. Excerpts:
When did your journey with books begin? At what age or phase of your life did you take to reading?
My journey with books began when I was very young. I remember reading
Alfred Hitchcock
and The Three Investigators, it was fabulous. Those were my first books, and I read the entire set. Also, I read a lot of comics while growing up, like Amar Chitra Katha, Titin and Archie comics. I must have started reading when I was 7 or 8 years old, I am not exactly sure, but I have always been an avid reader. I think it was sometime before the VCR and television rage started here. My grandfather (on my father's side) liked books, and obviously, the Tagores (my mother's side) are extremely literate and fond of reading. I love having a library and spending time in there. It's an incredible feeling to get the first edition of certain books and turn the pages while having a nice glass of wine. Recently, I saw Taimur smelling a book and it made me smile. And that's what it is, to me, to be able to smell and touch a book is a lovely feeling.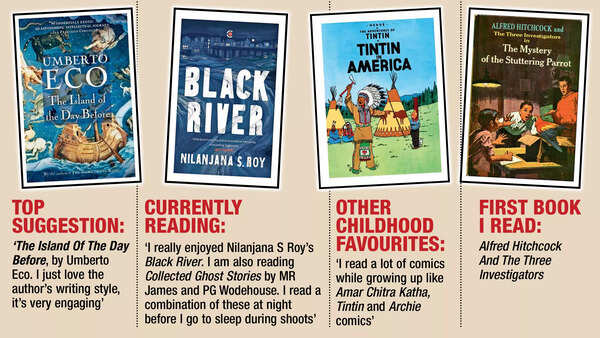 Any book that you can read and re-read and never have enough of?
Definitely all the classics. There are certain books that you can revisit as you get older, and hopefully wiser, because then the book reads a little differently, and I think that's what makes the book in your library great. You pick it up and keep revisiting it and you find something different each time.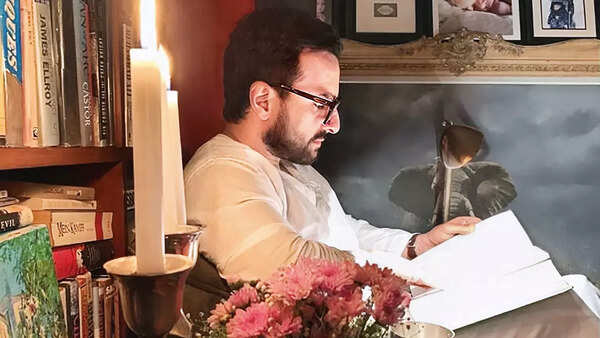 Saif loves spending time in the library at his home
At the end of a long day, if you want to unwind and enjoy some 'me' time, do you usually pick a book or watch a movie/show?
At times I find that reading needs a bit of energy and calm, so if you are very tired, then you can't read. However, sometimes I am too exhausted to even decide which show or film to see, and that is when you realise that there is something beautiful about reading. There is a voice that books have that is fascinating, and the turn of phrase can be as amazing as a wonderful piece of music or drinking the best wine in the world. There is an atmosphere that words create and a feeling that you get with the style in which an author writes, which makes reading an inexpensive luxury. If you are calm and let the words come to you, it's extremely rewarding.
In today's times, where there is so much digital distraction around us, do you ever find it difficult to focus on reading?
There is something about going to the movies, watching shows and reading digital content, which is great, and I love doing it, but after a while, I get tired of it. I prefer the experience of reading a book and understanding the idea that authors are trying to put across, so I will never be tired of that.