Ramanand Sagar's son Prem Sagar reacts to Prabhas' Adipurush, its 'tapori' dialogues by Hanuman and Saif Ali Khan's Ravana as a dreaded villain | Hindi Movie News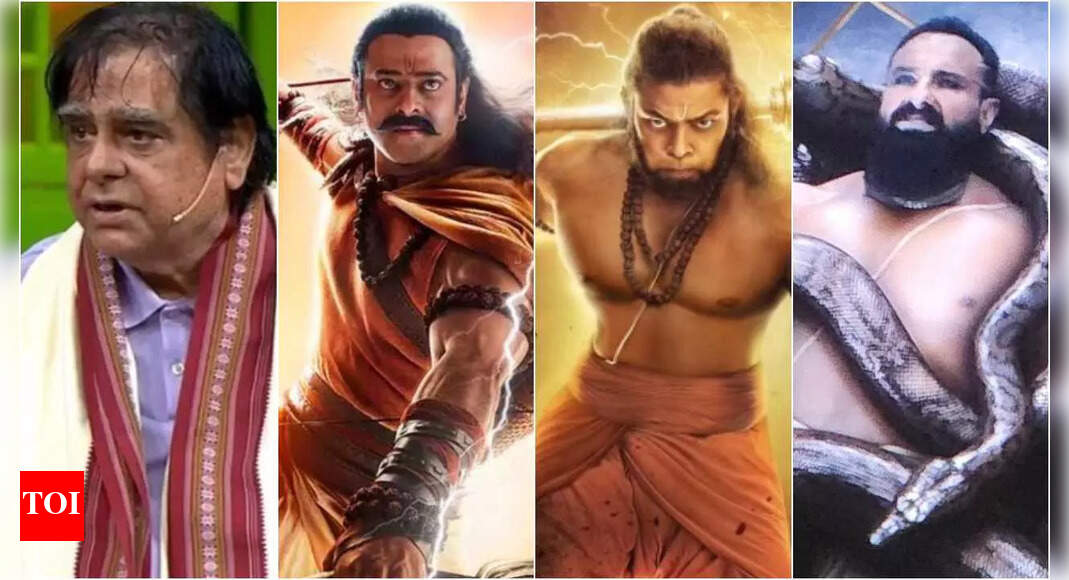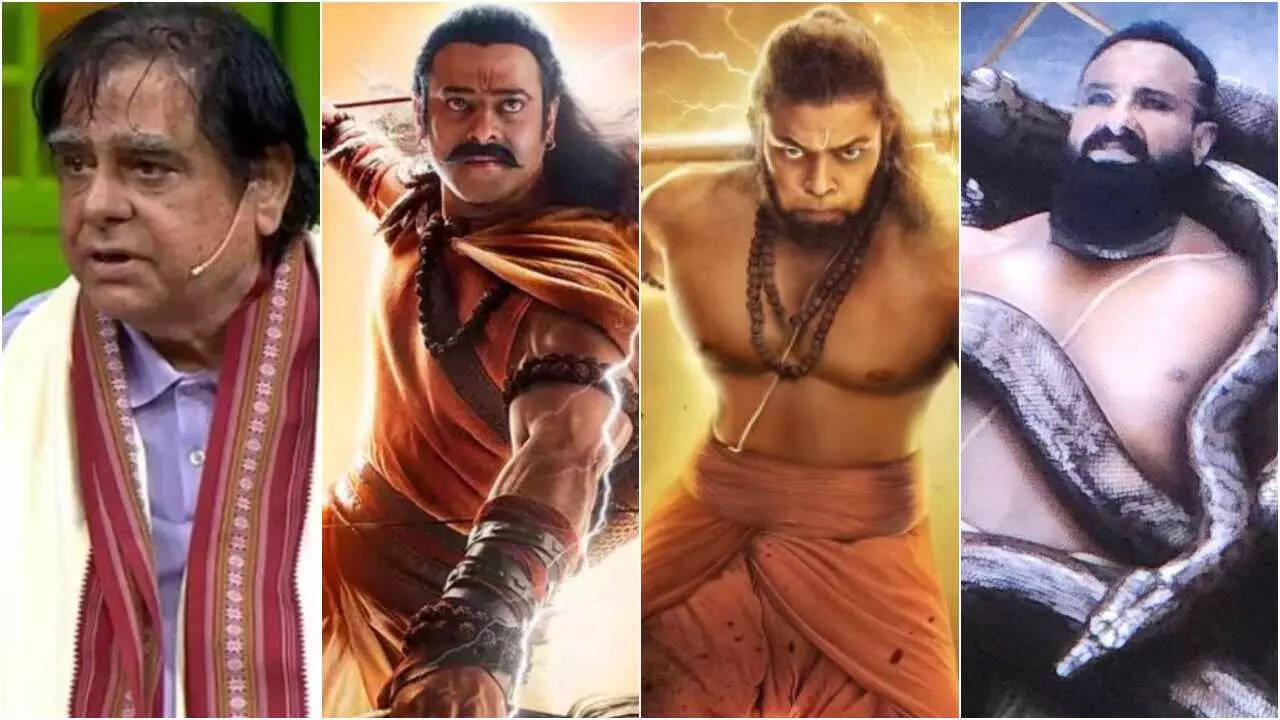 Ramanand Sagar's son Prem Sagar has expressed his unhappiness over the misrepresentation of the ancient Indian epic
Ramayana
in director Om Raut's Adipurush. In a new interview, Prem Sagar said that he has not seen the movie but he has seen the teaser and trailer.
When Prem Sagar was informed about the 'tapori' style dialogues 'tel tere baap ka, jalegi tere baap ki' mouthed by Devdatta Nage playing Lord Hanuman, he laughed and told a news portal that Om Raut has tried to create Marvels through Adipurush.
He said that his father Ramanand Sagar also used creative freedom while making Ramayana but he understood Lord
Rama
. He made minor changes after reading many texts but never tried to tamper with the facts.
Reacting to
Saif Ali Khan
's dark look as Ravana, Prem Sagar said that
Ravana
was very learned and knowledgeable person and one cannot project him as a villain. According to texts, Ravana caused so much destruction because he knew he could get salvation only at the hands of Lord Rama.
It is also written in the scriptures that Lord Rama himself considered Ravana to a great scholar. When Ravana was about to die, Lord Rama sent his younger brother Lakshman to go Ravana's feet and learn from him. "Such was the status of Ravana. You cannot project Ravana as a dreaded villain in the name of creative liberty," he said.
When Prem Sagar was told that Adipurush was made keeping the today's generation in mind, he said, "If you have made today's Ramayana, then show it in Breach Candy and Colaba, don't show it worldwide and hurt people's sentiments."
He added that many people including Krittivasi and Eknath wrote Ramayana but no one changed the content. Only the color and language was changed. But in Adipurush, all the facts have changed.
When he was asked if he is thinking of making a web series or a film on Ramayana, Prem Sagar said, "Papaji had said, 'No one will be able to make such a Ramayana for 85 years'. Papaji was sent to tell the story of Lord Rama. He told the story of Maryada Purushottam to the people and went away."