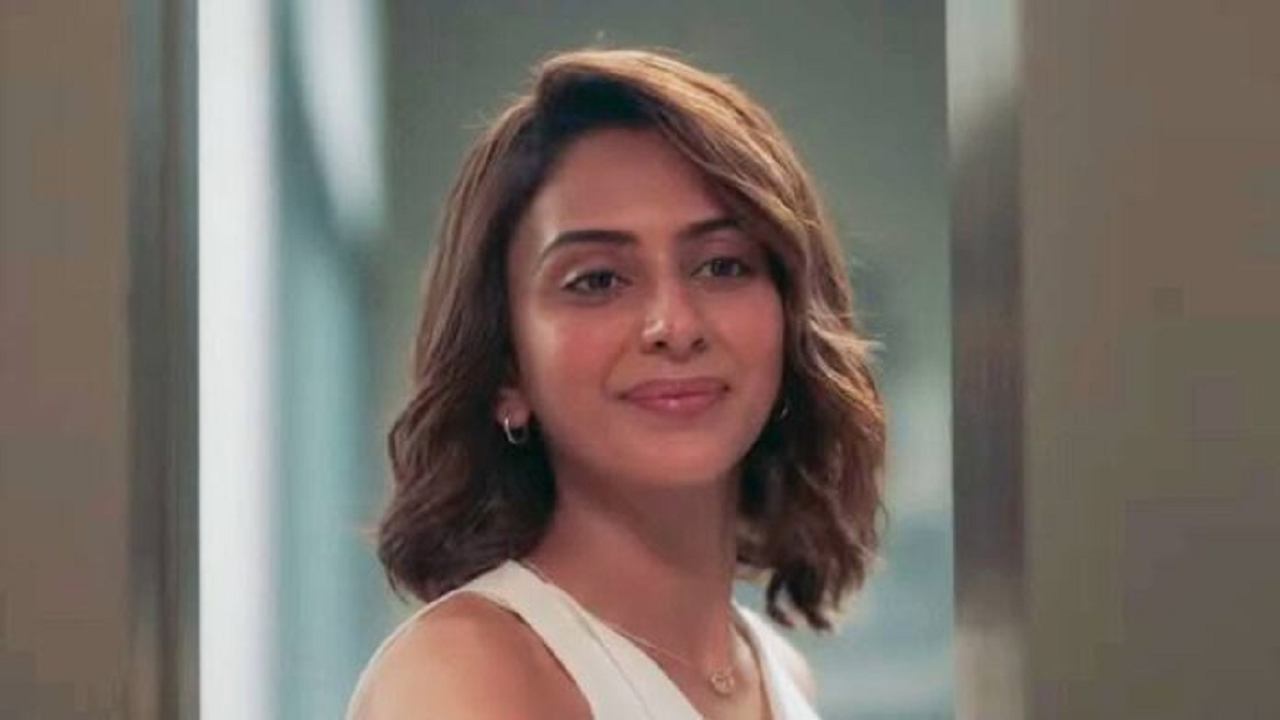 Rakul Preet Singh has an interesting lineup of films awaiting release. These include an untitled film alongside Bhumi Pednekar and Arjun Kapoor, and Kamal Hassan's Indian 2. She is currently seen in romantic thriller I Love You that release digitally. Speaking to ETimes, she gets candid about her life, career, relationships and more.
How does it feel to be finally playing meaty roles?
It feels great for any actor to be able to play different kinds of roles that have got depth and layered character to them which is very satisfying and I am very happy that I am getting to do that.I hope I continue to do that.
Which film or performance was the game changer for you?
I don't know whether one film is a game changer for you because you have to constantly keep reinventing yourself. My journey has always been a step up one film at a time.
Did you know early on that you'll probably have to start playing typical heroines opposite big stars before you can be in a position to choose?
I don't look at it that way because I think even in my roles opposite big stars I have had great roles whether it was Runway 34 or De De Pyaar De with Ajay Devgn sir or even my films in the South with Allu Arjun, Jr NTR, or with Ram Charan I had important roles. There were a few films where the roles were not too big but nevertheless, it was an important part of the plot and I wouldn't like to negate that those films have given me a lot.
What attracted you towards I Love You?
The script of I Love You attracted me the most. I loved it while I was getting the narration and I thought Satya's character is very strong and resilient and that every girl should have a Satya in her. It was the vision of the film and the story that attracted me to the film.
OTT releases are risk free in terms of Box Office numbers. But is there any other pressure or risk?
You can't negate the fact that there will be pressure on an actor or anxiety or butterflies before a release whether it is a theatrical release or OTT release. You want people to love your films. You want the critics to appreciate your films. You can't take away that pressure. And honestly, Box Office is an added benefit and the numbers speak but I am of the belief that if the audiences like your work you'll sooner or later find that space for yourself. Box Office numbers are not in our hands. Recently, some credible films didn't do big numbers because of certain reasons. But that doesn't take away from the credibility of the film. I don't look at Box Office numbers like that. I hope that people like my film.
It is more important to choose a good film than just playing the lead role, would you agree?
I think it is important to choose a good film irrespective of whether you're a lead or you're cast opposite a hero. Not every film can have you as a protagonist. And it's important to do all kinds of cinema because there are different kinds of audiences. Ultimately, I am someone who is happy to be part of a good story even if I'm not the lead protagonist. As long as the story is good and it reaches the masses because every film plays a different role in your popularity and standing as an actor and at the end of the day, you should be part of a good film. Now whether you take the narrative forward or you're part of the narrative is something that you play with permutations and combinations.
Today's celebs are okay with their relationships being public. How comfortable are you with it?
I'm comfortable with it that is why I spoke about it. I think there's nothing wrong because we are all adults and we're in 2023. Why should someone's personal life affect their professional life? If it doesn't matter for men then why for women?
Do you feel that stars should preserve some mystery about themselves in order to bring the audiences back to theatres?
I do feel that too much exposure on social media gives away a lot into the inside of actors' lives. A little bit is good but too much which didn't happen earlier is not required. But at the end of the day the audiences are not coming back to the theatres is not because of social media or because of the mystery about stars. It's because of too many other factors. It's also because of changing lifestyle patterns, everyone has gone through Covid, there's a money crunch, the pricing is expensive, and there's an availability of watching those films at home in a few weeks. But some films have seen success because people are coming back into their own lives and normal ways of living. It always takes time to live a normal life. I think a good story will bring audiences to theatres. That's it.