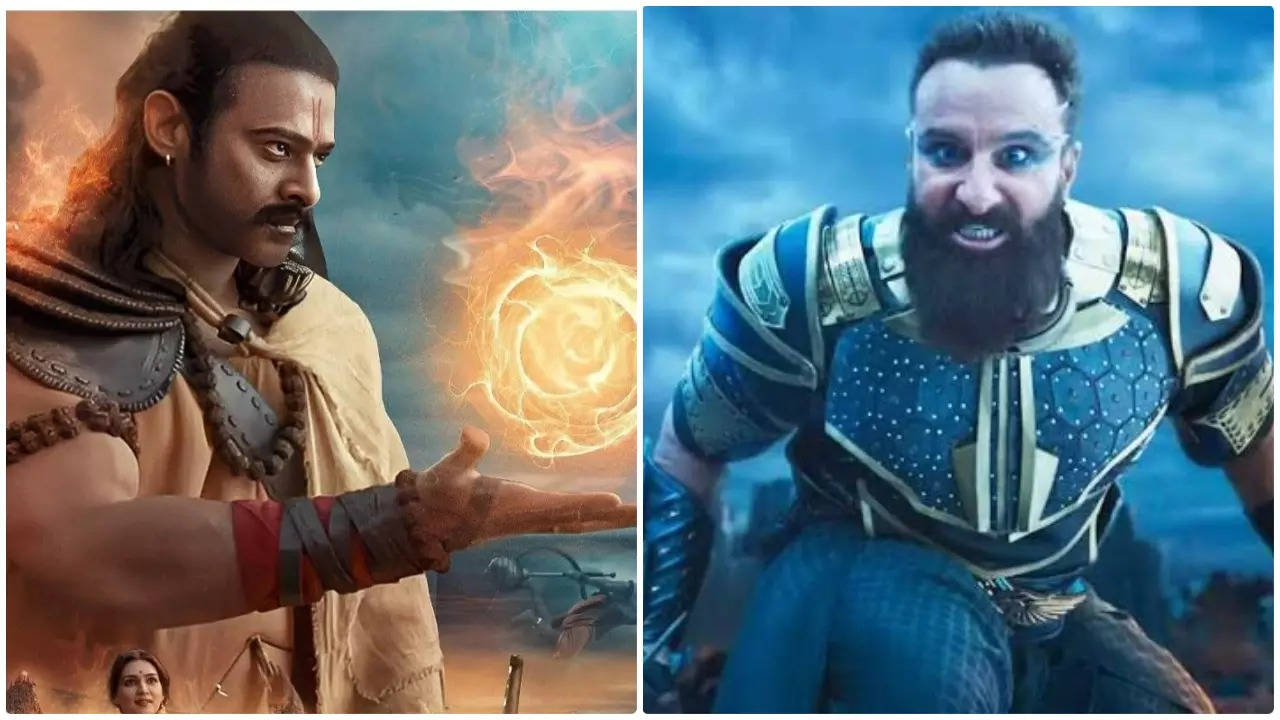 Actor Mukesh Khanna has become the latest celebrity to share his views on the recent Om Raut directorial 'Adipurush' starring Prabhas,
Kriti Sanon
and
Saif Ali Khan
in lead roles.
As the film battles controversy over some of its dialogues, Khanna, who previously voiced Lord Hanuman in an animated film, came down heavily on the film which is a retelling of the Hindu mythological epic.In a 20-minute-long video, Mukesh spoke at length about the various aspects of the film that he felt were 'wrong'.
He also came down heavily against the depictions of the epic characters and took offence not only in their portrayals but also their costumes. While he was at it, Mukesh recalled how Saif, in an old interview opened up about playing Ravan and said that he would make the character a little 'humourous'. The veteran star slammed the actor's remarks and said that Ravan was not a comic character and asked, "Who the hell are you to change the characterization of our epic characters."
Mukesh also slammed the makers for their portrayal of Ravan flying on a bat. While the scene was teased in the first trailer, he said that the makers cut it from the second teaser to hide the fact that no changes were made in the film.
Over the weekend, Arun Govil who portrayed Lord Ram in Ramanand Sagar's hit serial 'Ramayana', made headlines when he expressed his disappointment about the film.
Despite some stiff criticism, Adipurush has been raking in big bucks at the box office. The film crossed the 100 crore mark in its first weekend and reported raked in around Rs 300 crore at the worldwide box office.