Producer Manish Mundra, founder of Drishyam Films, made his directorial debut with Siya which was released in September last year. The crime drama, which featured Vineet Kumar Singh and debutante Pooja Pandey, is all set to release on OTT platform on June 16.
In an exclusive conversation with ETimes, Manish revisited his decision to choose an issue-based subject for his directorial debut, his apprehension about finding its audience and how challenging it is for an independent filmmaker to distribute the film on various platforms.
It's a very sensitive subject to pick for your directorial debut. What was going through your mind when you chose to direct this film?
Almost like three years back, this news of Unnao case came in where the family of the victim had met with an accident and then it garnered headlines. Since it came forth, it showed more details of the case. We all felt sorry about it. And then suddenly the headlines went into fourth grade. It affected me and I said, we always look for sensational headlines and then we pass on to the next one. So, what happens to the victim and the family while they are going through this tragedy and this trauma? And that's where I thought, let's make a film about this aspect where we see the victim, the survivor, the fighter and the family. We focused on the fact that how their fight becomes difficult, how their life becomes difficult and what they go through while they fight. We decided to take it to the audience and show it to the world the story about the other side.
We have seen a lot of courtroom dramas and the act itself in cinema. But we need to sit across and see through the family side of it, the woman's side of the fight and her road to
justice
if she decides to fight. That was the reason why we decided to make this film.
Did you take any cues from real life incidents?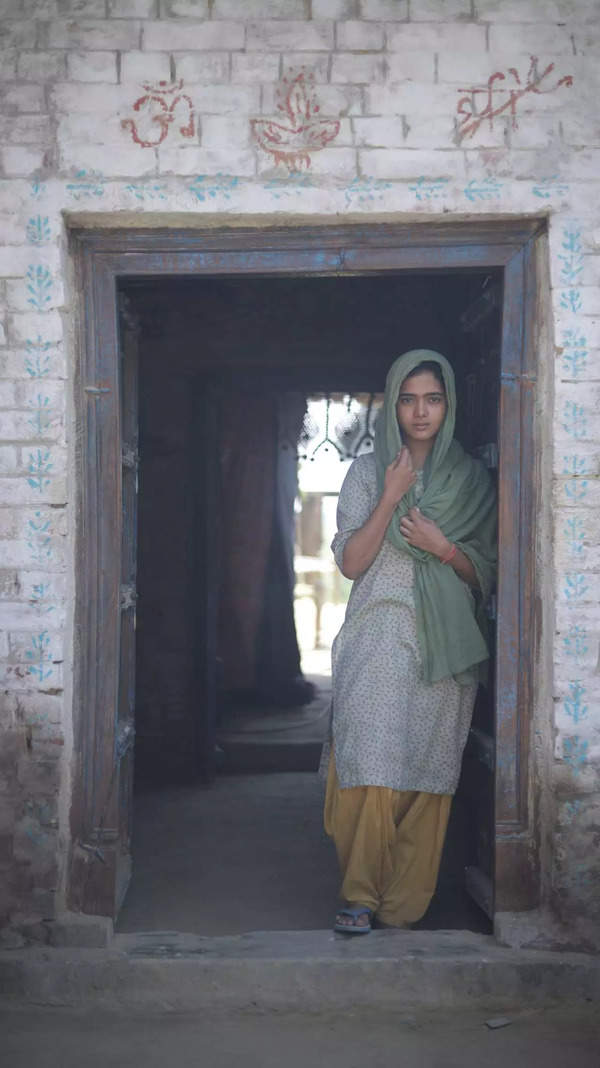 We, of course, went to see four cases which happened in the year 2000 which had garnered headlines. And we did analyse the cases and we could find that the problem is between have and have not. Those people who are powerful, who control a particular area in terms of police, judges, court, medical and other legal systems. They have power and money in their hands. And those who don't have irrespective of whatever craft and creed they are. So that's the fight and that's where the injustice happens. And there's always this Baahubali in the picture. Either he's protecting the culprit or he himself is the culprit. So we found a similarity and that's where we try to project taking away the whole focus from the caste system then to take it to the have and have not. And that's the commonality we found and that's how we were motivated to spend on this. So it was based on four cases, we formed it into one and tried to condense each of it and bring the inner part of each one into the film. And Siya was a very issue based subject.
Were you apprehensive whether you will find your audience in the theatre or not?
Yeah, the apprehension was always there. That was the main reason why I decided to direct. When I thought of making such a film, I actually commissioned writers and then they dropped the first draft to me. It was like glorifying the act itself, like 35 pages was the act itself. And then I realised that it's me who has to write it. I can't depend upon the writers. That's how the whole decision of writing came in. Once I started writing, I felt why not direct it myself because I don't think these films will be a box office success. So let me take up this responsibility. Because of the subject, I wanted to be very careful in presenting what I wanted to present. And I was also aware of the fact that it has its own level of commercial success. I was sure that it can do well on OTT. So I think we went right in terms of box office success. And now we are here with Zee5, our second film in partnership with them.
So do you want to continue making films like Siya which are issue based or do you want to explore this commercial side as well?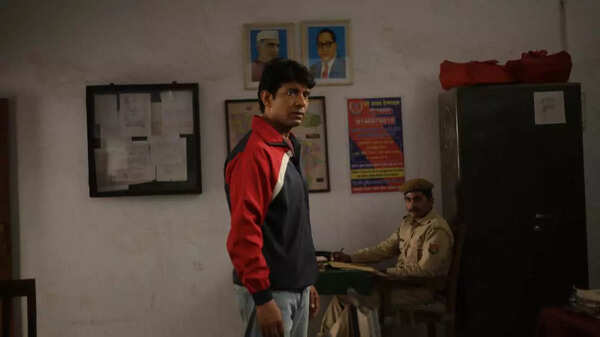 The truth is that everybody wants to be commercially viable. Because everything has a cost and it would be very good if you can cover the cost. But then the other truth is that my passion is to make films. The films which we believe in and which are soulful films. So if you see our history of filmmaking, we have made 10 to 12 films. Most of them are soulful films. But we have done that in a very controlled budget, in a very limited budget. In most of the films we have recovered the cost and we have been able to successfully make some money. So I will continue this journey, I love it. I will continue this journey where we continue to make quality films, content-rich films, soulful films at a very decent budget. So my focus is always on the budget. And if we are successful in doing that for the next 3-4-5 years, I think we will be very much commercially viable because what audiences are looking for now is new content and attractive content.
At the end of the day filmmaking is a business. How difficult is it for an independent filmmaker to convince distributors and exhibitors to showcase a film or even a digital platform?
I see this whole issue in three parts. One is what is our responsibility as independent filmmakers. The second is the whole war about distribution and exhibition. And third is, of course, finding a space in OTT at the right price. So these are the three aspects. On the first aspect, as long as we follow our responsibility and fulfill it properly in terms of creating value added content, in terms of creating soulful stories and in terms of limiting the budget in a commercially viable space, we do our responsibility very well. If we can do that, half the battle is won. For example, Newton. We made it in a budget of Rs 4 crore. And I think we did a box office business of Rs 20-22 crore and then on OTT. Similarly, Siya, I think we made it in somewhere around Rs 5-6 crore. Though we were not able to get it in the box office collection, we were able to recover costs all across the platforms that we did. The point I want to drive is, for example, Masaan was made in Rs 3 crore. So what I am saying is, as a filmmaker, it's our responsibility to deliver quality content at the right value, right price. And if we are able to do that, that is the right content, new content with a great story at a right budget. Then you are less dependent on creating massive box office collection numbers. And you are more dependent on your own set of audience which are your own audience who would look for your films and what you produce. And if you have those 500,000 or 800,000 viewers who would always wait for a decision, you are done. And then comes the OTT part. As long as you fulfill your first responsibility very well, the other two will fall in place. And as long as greed is not there to make money, while you take your responsibility to be commercially breaking even, as long as it is there and you fulfill it with your passion to make content driven cinema, then all is well.
In the past few years, several filmmakers and actors have the opinion that the star power is fading away and content is the real hero now. Do you agree with this?
10 years now, since we started, we have been acting on the same principle as content is the king and we have been working on content. So I think the sooner people realise the truth, the better it would be. The audience is now open to global content. You can't fool around with them. So as long as you know what is going on and what the current state of the content is, what the audience is looking for, and as long as you do it at the right price, whether it is multi-starrer or single starrer or new stage, I think you don't have to fear. If we work on a similar formula, just thinking that if we take an actor who has a star value, the audience would come flocking to the cinema hall, I think those days are gone. But then there are existing filmmakers who have been making films over hundreds of years, so they are wise enough to take those stars. We at this point in time know exactly what we are cut out for and what we need to continue to do.
What does filmmaking mean to you personally?
It's just a work of passion. And as long as I am capable and I have the resources in my hand, I will continue to make these films.
What's next in store for you?
We are going on floor with a couple of films in October and later part of this year as far as shooting is concerned. We are ready with a wildlife documentary, which is our first documentary on wildlife, which should be coming out in July. We are also ready with our first international project, which we are shooting in October. It's a European casting series, that will be shot in Italy. And then we are also working on at least five to six stories, which we are at various stages of development and we think next year sometime we will start shooting.