Makers of Adipurush remove controversial dialogue 'Sita is the daughter of India' after Kathmandu Mayor Balen Shah threatened to stall its release in Nepal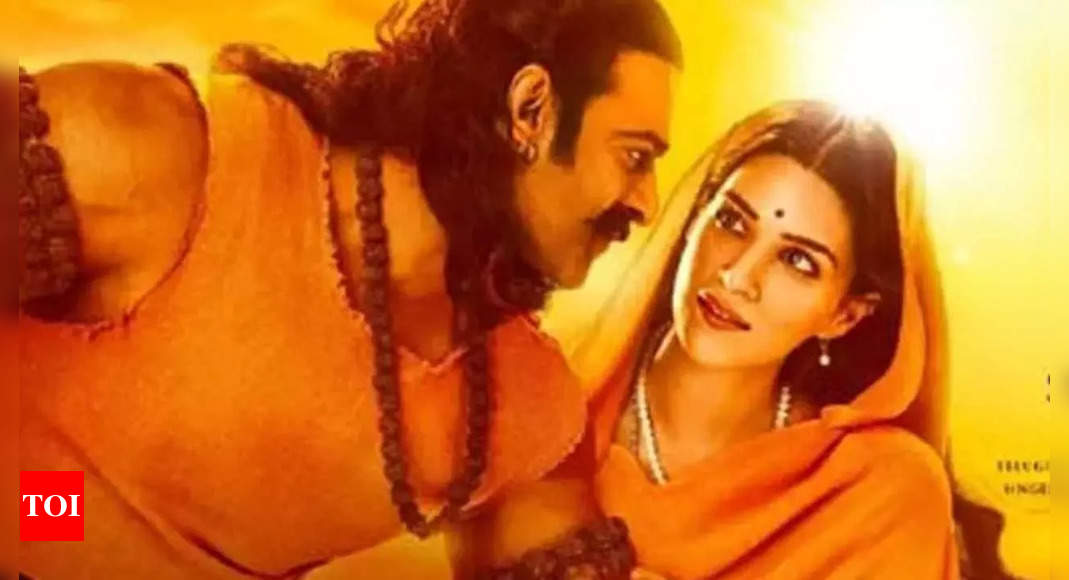 Kathmandu Metropolitan City Mayor Balen Shah announced on Thursday that no Indian film will be showcased within the capital territory if director Om Raut's upcoming film Adipurush does not correct the 'mistake' about the birthplace of
Sita
.
He took to Facebook to share the announcement in Nepali, which reads, "Until and unless the slogan 'Janki is the daughter of India' included in the South Indian film 'Adipurush' is not true not only in Nepal but also in India, no Hindi film will be allowed to run in the Kathmandu Metropolitan City.3 days have been given to correct this. Hail to Mother Sita."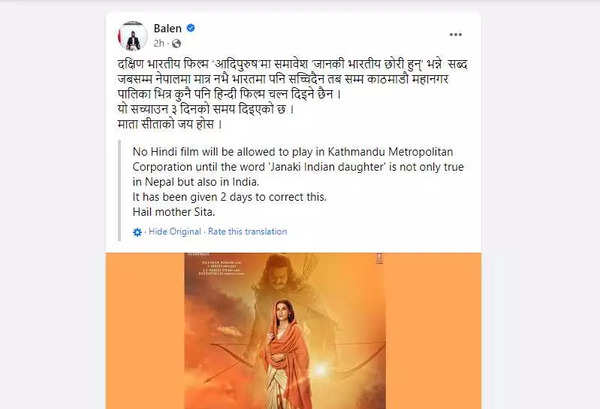 Nepal's Censor Board also decided to hold back permission to Adipurush, based on the Hindu mythological epic Ramayana, for the same reason.
In Adipurush trailer, Sita is mentioned as the daughter of India. As per Ramayana, Sita was born in Nepal's Janakpur and Lord Ram came and married her.
But now the censor board has passed the film after the controversial dialogue claiming Sita as India's daughter was removed from the film. It remains to be seen if the makers have done more such blunders in the entire film.
The film stars Prabhas as Lord Ram, Kriti Sanon as Sita, and Sunny Singh as Lakshman. In the movie, Saif Ali Khan will be seen essaying the role of Ravan. It is set to be released on June 16 in Hindi, Tamil, Telugu, Malayalam and Kannada.