Jee Karda Season 1 – Times of India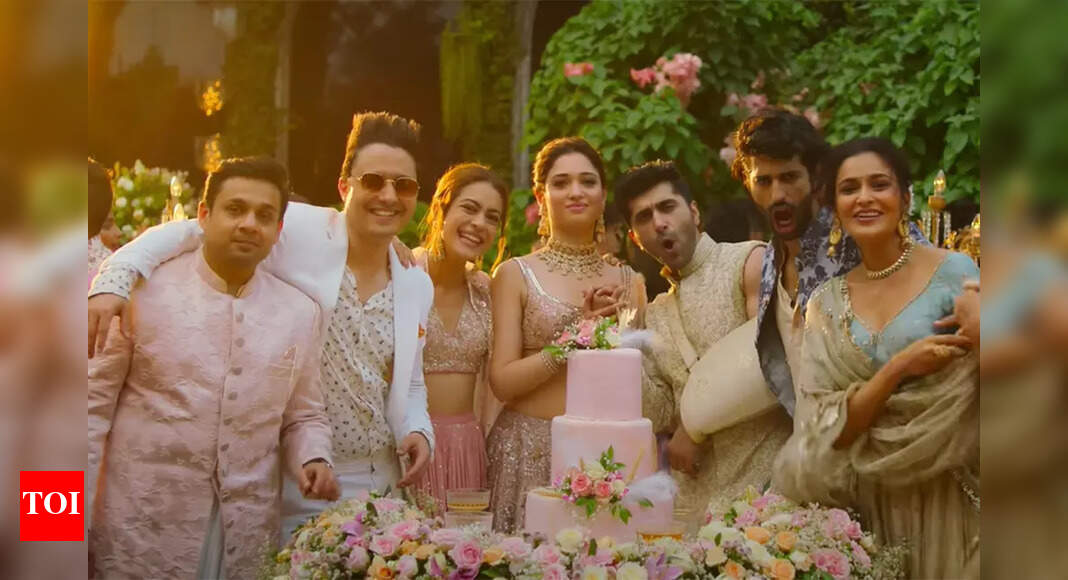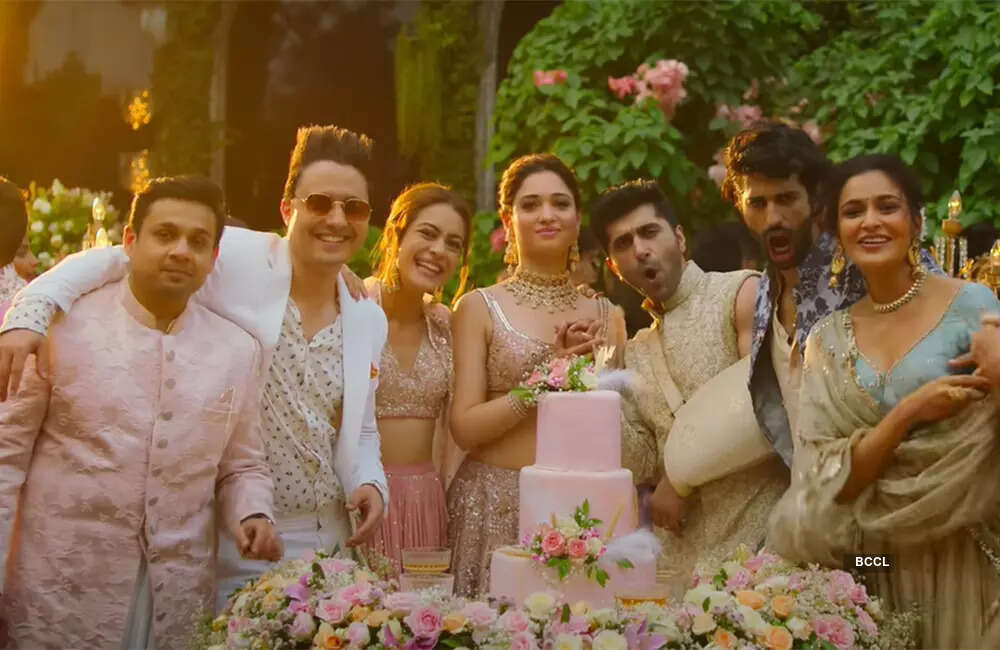 Story:
A heartfelt coming-of-age drama that follows the lives of a close-knit group of seven childhood friends as they navigate through the challenges and triumphs of adulthood.
Review:
'Jee Karda' recounts the lives of seven childhood friends as they navigate through adulthood together. Their unwavering bond allows them to face life's challenges fearlessly and live life on their own terms. They speak their minds, whether sharing their 'vacation to abortion journey with live-in partner' or discussing sex before marriage or the lack of it post-marriage. Each character grapples with their individual issues while finding solace and support within their close-knit group. The beauty of the series lies in their strong bond and how they learn to live life to the fullest without being compelled to explain and justify their actions.
The story introduces you to the main characters and sheds light on their complexities. Lavanya (Tamannaah Bhatia) can't come to terms with the idea of marriage and the other challenges that come with it. She's just going with the flow because she's in love with Rishabh (Suhail Nayyar). Arjun (Aashim Gulati), a popular Punjabi pop singer known as "AG the OG," is often embroiled in controversies. Preet (Anya Singh), secretly harbouring a childhood crush on Arjun, faces difficulties in finding a compatible partner. Sheetal (Samvedna Suwalka) is married to Sameer (Malhar Thakkar), but faces the challenges of living in a joint family without personal space. Melroy's (Sayan Banerjee) relationship with Yavar is problematic, and he struggles with his partner's unwillingness to come out of the closet. Shahid (Hussain Dalal), a schoolteacher struggling financially, strives to make ends meet.
In terms of the vibe and the chemistry among these friends, Director Arunima Sharma's eight-part series draws inspiration from the Hindi film 'Veere Di Wedding.' Like the film, their strong bond remains unshakable as they support each other through thick and thin. But the story could have benefited from a little more depth in each character, which would make the audience feel for them. Here, you understand their complexities but don't really become a part of their journey. A little more detailing in writing by Sharma, who has co-written the show with Hussain Dalal and Abbas Dalal, could have added more heart to the story. While their childhood conversations are engrossing and endearing at the same time, their adulthood journey feels forcibly complex and muddled. Despite this, the compact half-hour episodes remain compelling, making it a guilty pleasure to watch.
Lavanya's story takes center stage, gradually unraveling the sagas of the other characters. Aashim Gulati, Suhail Nayyar, Anya Singh, Hussain Dalal, Sayan Banerjee, and Samvedna Suwalka bring their characters to life with their individual challenges. Tamannaah Bhatia shines as Lavanya, a girl on a voyage of self-discovery and coming to terms with the concept of marriage. As a girl desperately looking for love, Anya Singh gives a decent performance and even injects some funny moments into the series. Following his excellent performance as Salim in 'Taj: Divided by Blood,' Aashim Gulati effortlessly portrays the lively and spirited pop singer "AG the OG." Malhar Thakar and Samvedna Suwalka, a couple seeking privacy in their modest 2BHK flat, elicit sympathy for their circumstances. Sayan Banerjee's Melroy narrative is well-written and will warm your heart. Suhail Nayyar, Hussain Dalal, Simone Singh, and Dolly Ahluwalia provide excellent support to the ensemble cast.
Set in Mumbai, the series benefits from Mahendra Shetty's cinematography and high production values. Sachin Jigar's background music complements the entire feel of the show, with songs like "Jee Karda," "Blood Moon," and "Vibe" setting the mood for various moments.
All said, 'Jee Karda' will find an appeal with the younger generations who can relate to the discussions and dilemmas of these pals. The series encapsulates their journey through adulthood, highlighting the value of friendship, self-discovery, and embracing life's hardships.
Watch
'Jee Karda' Trailer: Tamannah Bhatia and Aashim Gulati starrer 'Jee Karda' Official Trailer