"I told Harman Baweja, I am not blackmailing you emotionally, but do this show"- Hansal Mehta speaks about his new show Scoop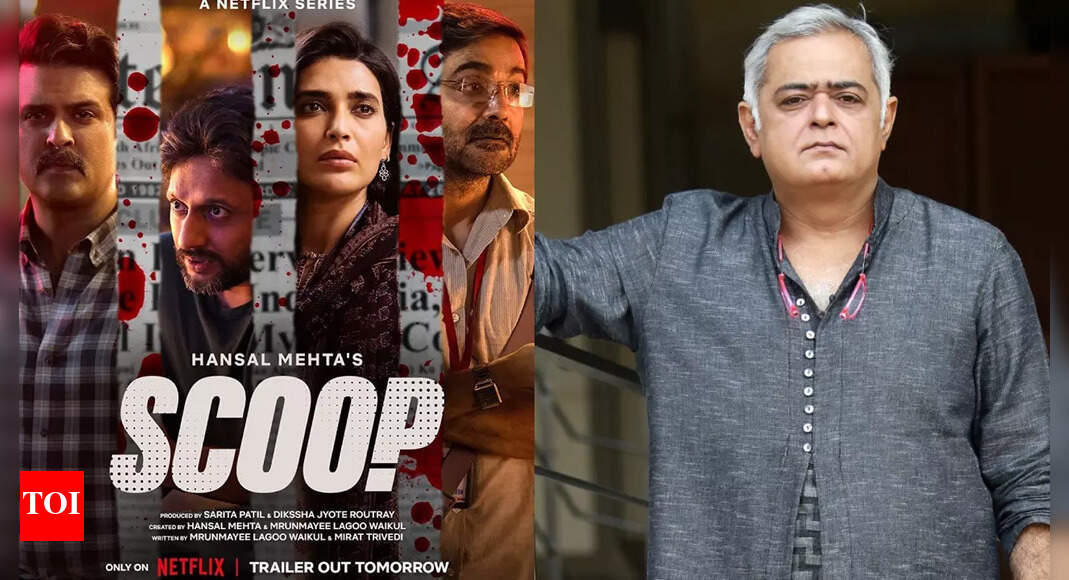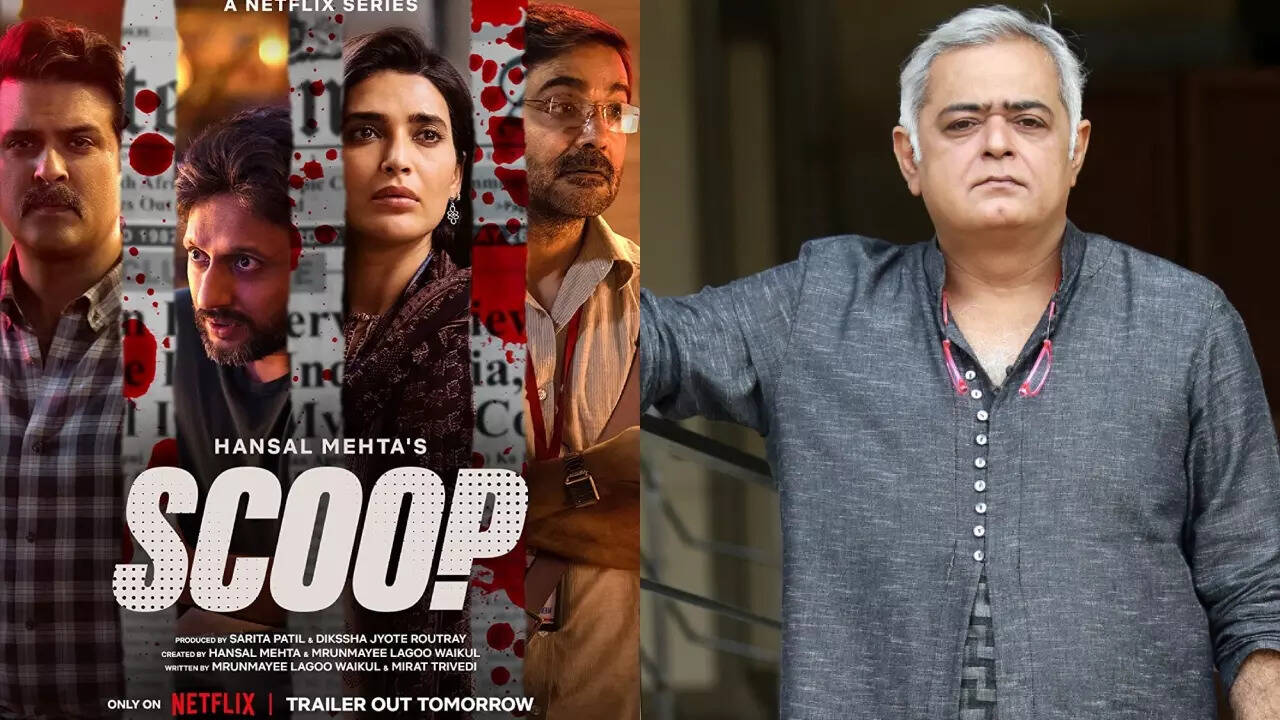 In an insightful interview, acclaimed director Hansal Mehta shares intriguing details about his latest web series, Scoop. Mehta discusses his decision to cast
Karishma Tanna
as the lead, emphasizing her striking presence and relatable charm. He reveals how he convinced a bitter and doubtful
Harman Baweja
to return to acting.
Hansal also delves into his approach to portraying true events with impartiality, highlighting the importance of empathy. He sheds light on the public debate surrounding the show and touches upon the possibility of exploring certain characters in future seasons. Don't miss this captivating conversation with the master storyteller himself.
What convinced you to cast Karishma Tanna as the main lead in Scoop?
I saw Karishma's audition among several other talented actors, and there was something about her that stood out. She had a striking presence but also had a relatable girl-next-door quality. She didn't feel intimidating at all. Additionally, there was a certain hustle and hunger in her performance that caught my attention. I remembered meeting her 18 years ago in Sanjay Gupta's office. Bappi Lahiri had sent Karishma to meet me.
After she saw Scam 1992, she messaged me and had expressed interest in working with me. Casting her for Scoop was an instinctive decision.
I saw a hunger in her. She wants people to know that she is a capable actor. She has been working for 18-19 years but people don't see her as an actor. I am just a catalyst and I get joy when I see people appreciating her so much. She is so happy that she gifted me an espresso machine.
How do you ensure impartiality while depicting true events in your films or shows?
I never take sides or judge my characters. I strive to portray them exactly as they are written. My co-writers also share this approach, avoiding any biases towards the characters. While writing, I maintain empathy towards both the good and the flawed aspects of the characters. This allows me to present a well-rounded portrayal. In the case of Harman Baweja, for example, our relationship goes way back, his father Harry Baweja produced Yeh Kya Ho Raha Hai (2001) for me. I've known Harman since he was a 20-year-old producer with his dad. I saw how moved he was when people appreciated his performance in Scoop. Saurabh Shukla called me to praise Harman's performance. It's all about empathy and understanding.
How did Harman Baweja come to be cast in the show?
Initially, we were casting for something else when Harman was present. I sent his picture to Mukesh Chhabra, the casting director, asking if he would be suitable for the part. Mukesh replied positively, saying Harman looked good for the role. So, Mukesh contacted Harman that evening, and I spoke with him the next morning. Harman was initially hesitant due to his past experiences and being written off by people. He was a bit bitter and reluctant. So, I told him, "Harman, I'm not emotionally blackmailing you, but do this. Your dad will be proud."
His parents' pride means a lot to him. Meeting him recently, I casually mentioned a watch I liked, and to my surprise, he gifted it to me during our meeting at the Netflix office. He's a wonderful person.
How much of the true events do you retain while fictionalizing them for the show?
While drawing inspiration from true events, the intention and essence of the story remain intact. However, the process of fictionalizing requires us to reimagine and recreate everything. That's why we present it as a fictional story. Instead of calling it Jigna's story, we call it Jagruti Pathak's story.
How do you handle the public debate surrounding the show?
The fact that people are discussing the show is a positive outcome for us. True stories often fade away from public memory when they involve ordinary individuals like myself. Even if the events were extraordinary, people tend to forget. However, when a film or show is made about such events, the discussion is reignited. I experienced this with my National Award-winning film Shahid in 2014. So, it's healthy and encouraging to see people engaging in conversations about the show. It sheds light on broader issues such as the state of print media, prison conditions, the treatment of undertrials, and the judiciary, which are all significant aspects of the story.
Will the story arc of Jaideep Sen, inspired by slain journalist J Dey, be explored in Season 2 of Scoop?
No, this concludes the story.