"I feel I am living in a dream," Madhu Mantena speaks on being married to Ira Trivedi | Hindi Movie News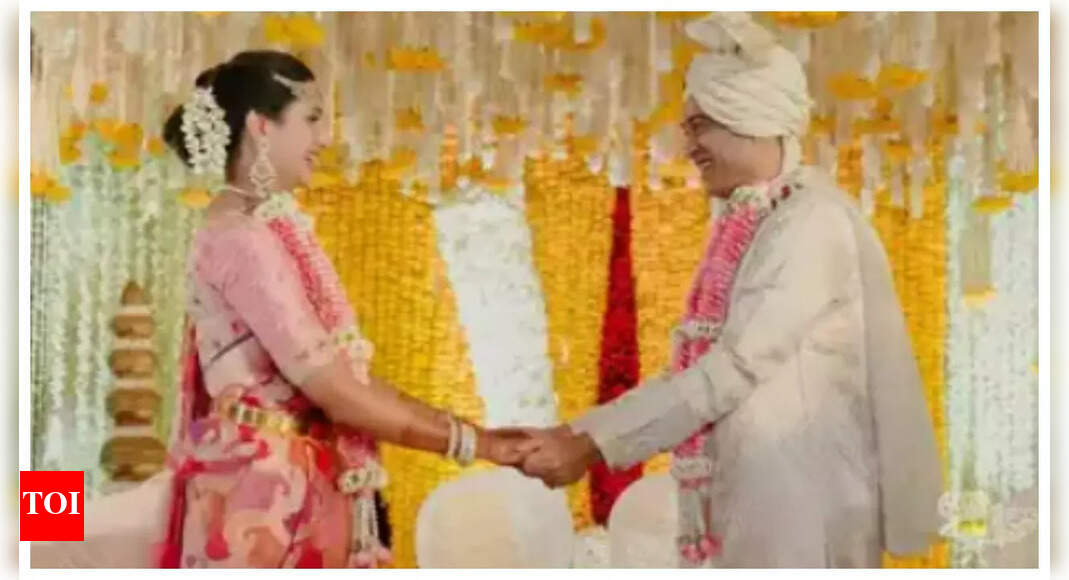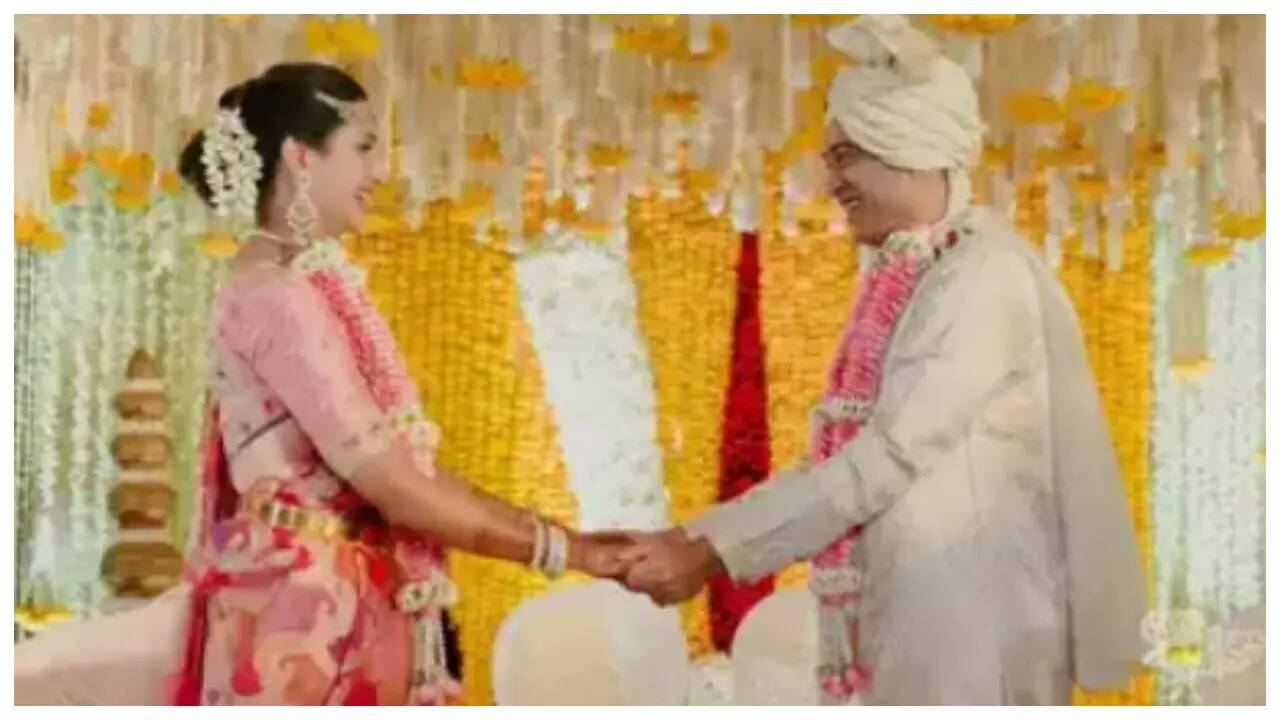 Producer Madhu Mantena is glowing with ecstasy. He is finally married to his dream woman yoga acharya Ira Trivedi. They have been dating for several years.
"So it isn't as if we don't know what we were getting into. The minute I saw her I knew I wanted to marry her. But Ira took her time… We would have been married earlier had the pandemic not struck… But everything happens at its own time.
Jo hota hai sahi waqt pe hota hai. And now I feel… married. It's a good feeling," saysMadhu as he mingles with his guests at the tastefully understated wedding reception.
Madhu's Ghajini hero Aamir Khan drops in, greets Madhu warmly and leaves. Hrithik Roshan, Rajkummar Rao and his better-half Patralekha (still looking newly married) are spotted.
But Madhu's cousin Ram Gopal Varma who had promised to be present at the reception, if not the wedding earlier during the day, failed to turn up.
Madhu is disappointed.
"How can you expect Ramu to turn up for your marriage when he barely made it to his own?" this writer asks. Madhu laughs and sighs as he stares at his new bride.
"Isn't she the most beautiful woman in the world?" Madhu is spellbound.
The traditional wedding ceremony earlier during the day was attended by handpicked guests from both sides. The mood was festive and joyous, but not over-the-top.
"The one thing that we were very sure of was that we didn't want anything overdone. I guess I have acquired my good taste from my soulmate. She is all good things in my life embodied in one person. I feel I am living in a dream," says the smitten bridegroom