Exclusive! Vijay Verma on dating Tamannaah and playing villainous roles in his projects | Hindi Movie News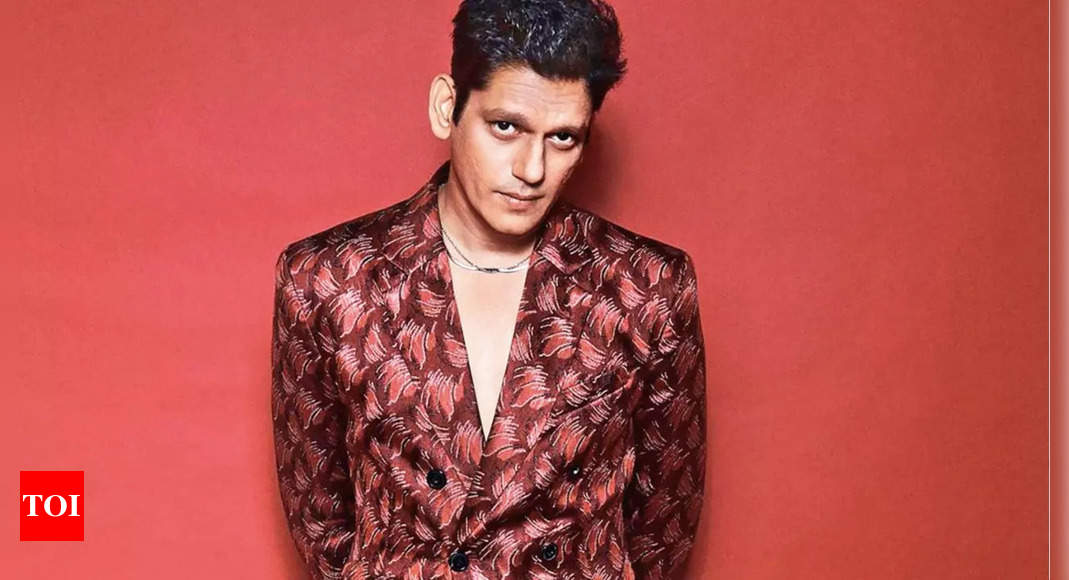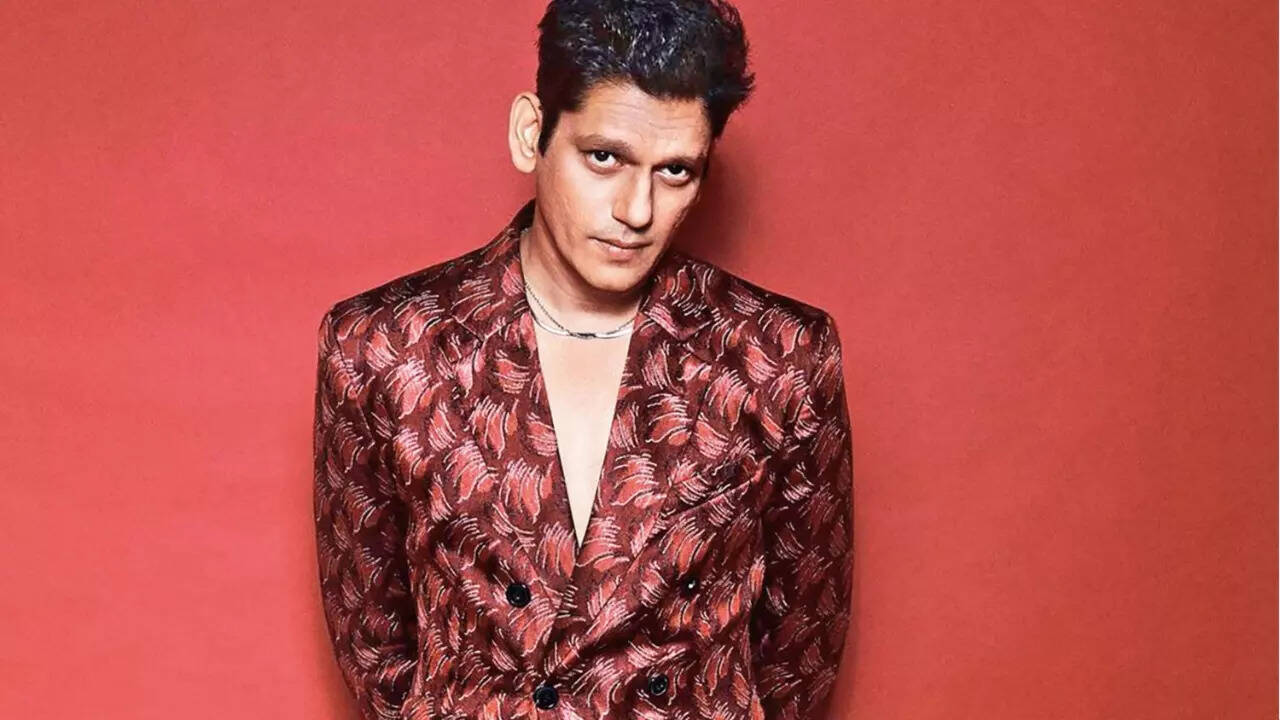 He featured in several projects prior to Gully Boy, but it's that film which brought
Vijay Varma
into the limelight. He grabbed the audience's attention with one villainous act after another in films like Pink, Gully Boy, Darlings and a variety of web shows, becoming quite the toast of the digital space.
Vijay
tells us that he loves the madness of his evil characters, but now it's time to move on to the other side, in a different space.In his personal life, too, the actor is a new 'happy space' with his lady love.
'Many people told me ab toh kuch achcha, romantic
karo'
He's thrilled with all the recognition he's got for his performances so far, but ask him if he wonders why storytellers don't look at him beyond the negative characters, and Vijay says, "I probably must have said no to more scripts than I have said yes to. I picked up these projects because I was impressed by the writing. These are not ordinary characters, but these are roles that stand out in the script. I like to stand out. I have got enough feedback, where people have said, 'ab toh kuch achcha (positive) karo, ab toh kuch romantic karo'. The idea was that I had to top the madness quotient while playing these evil characters, just top it and then stop it. So, now I think I have topped it, aur ab mein isse zyada kharab nahi ban sakta on screen. I think quite a few people are terrified of me now (seeing my on-screen evil persona). I am okay with it; I think it's a job well done. I was once terrified of Shah Rukh Khan, too, after I saw Baazigar as a little boy."
'On some days you don't want to be a nasty person even on camera'
Talking about the inner struggle in playing these characters and much recently, his menacing act in Dahaad
,
he says, "It took some time to understand who the person was. I still don't know who this guy is. He's such a sick mind that a sane man can only understand this much about him. See, usually you do try to understand the nitty-gritty of a character. You figure out how the person acts and reacts and incorporate that. But as far as Dahaad's part is concerned, it was difficult to play it because sometimes you have to go through some kind of inner struggle. Like you don't like this character, and you don't want to play this character because on some days you just don't want to be this nasty person (even on camera)."
'I am not thriving much on being popular or being seen'
The actor who seized the audience and the industry's attention with Gully Boy explains how the film opened doors for him. "Even in Gully Boy, I didn't have a meaty part, but somehow the film connected and drew a huge number of audiences, and I got exposed to a larger number of people. After that, I had enough work to keep me on my toes for the next two years, until the lockdown happened. During that phase, I probably worked the hardest. I was literally shooting every single day. I had seven releases in 2020, and at that time, I did not prioritise anything else, so I wasn't out there because I genuinely was busy shooting. And as I said, I am fairly new to being put in front of the media for promotions (by production teams). Also, I don't think I am much of a public personality. So, I am not thriving much on being popular or being seen. These are the byproducts of the work that I do. My focus is in different places. I am not seeking popularity. The biggest high I get is when people connect with the work that I do".
'There's a lot of love in my life'
While professionally, he is in a happy space today, his personal life, too, seems to be in a blissful state. Recently, while talking about her relationship with Vijay, Tamannaah Bhatia admitted to being in a relationship and called him her happy place. Ask him about matters of the heart, and he says, "I am just in a happy space right now where there's a lot of love in my life". Pointing out one interesting commonality between the two, Vijay shares, "Both Tamannaah and I have had an interesting journey. I am from Hyderabad and came to Mumbai to work, while she is from Mumbai and went to Hyderabad to work. So that is our trajectory… we both left our cities and moved to other cities for work."