Exclusive! Upasana Kamineni Konidela: I am sure Ram will take an active part in parenting: Upasana | Hindi Movie News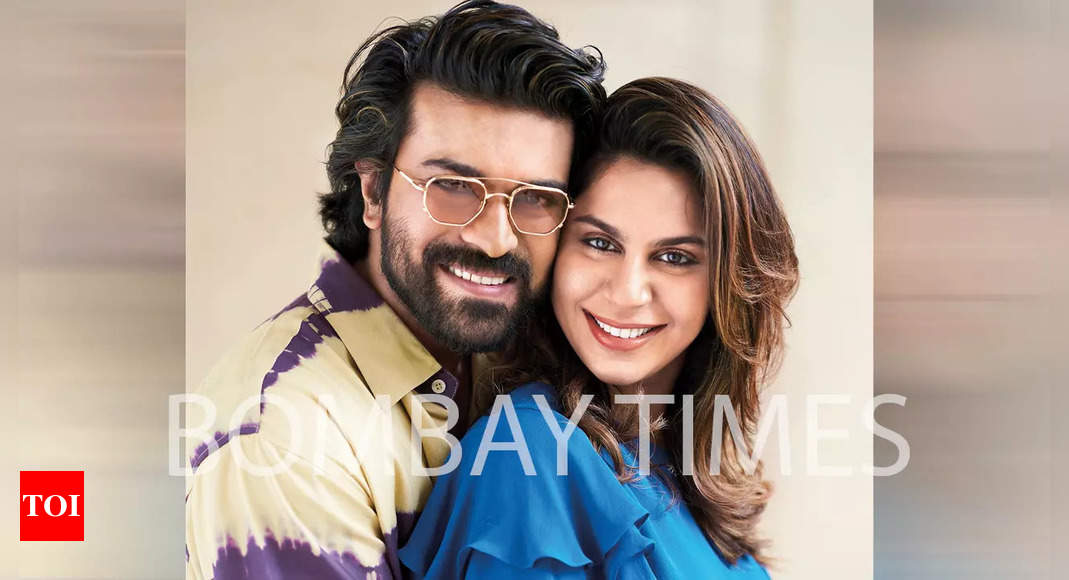 Upasana Kamineni Konidela and Ram Charan, who have been married for 10 years, are all set to become parents for the first time. In an exclusive conversation with us, Upasana, the pillar of strength in Ram's life, talks about this wonderful new phase they are ready to embark on and what makes their marriage rock solid. Excerpts:
How have the last nine months — this phase of pregnancy been for you? Did you slow down on work and spend a lot of time focusing a lot on yourself?
It was overwhelming, but I am also extremely grateful for two things.Firstly, the universe has given us so many opportunities in the past many months with the Golden Globes, then theOscars (for
RRR
) and with us travelling together for it to places. Secondly, I am grateful for my little baby, who is about to come. Our baby has been so cooperative and didn't bother me too much during my travels. I don't think it's about slowing down; this whole journey has taught me how to prioritise and organise my life more. It is something that I have mastered, and I hope that this exercise will help me in the years ahead because a lot is about to change in my life.
What was the moment like when you realised you were pregnant? What was Ram's reaction to it?
When I told him that I think I am pregnant, he said, 'Don't get too excited, calm down'. Once we repeated the tests and we knew that all the tests were fine, that's when he celebrated. That is what I admire the most about Ram, he's the calming factor in my life, while I am the more excited one. I love to express my feelings; he does it calmly in his own way.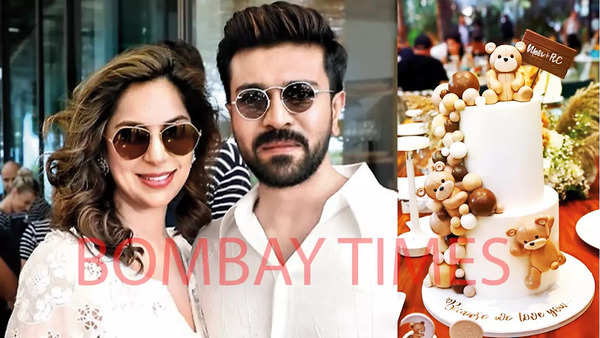 Other than logistical changes, parenthood is life-changing on many levels. Mentally and emotionally, are you gearing up for this new phase of your life – which, apart from being extremely fulfilling, is also demanding?
A lot of couples move out when they have kids, but we are doing just the opposite. We are living by ourselves now, but we are going to move back with Ram's parents. We both were brought up in a setup where our grandparents played a huge role in our upbringing. We don't want to deprive our child of that joy. So, we have taken a conscious call to move back with his parents and raise the child together. Also, we both are working professionals and having their support is extremely important.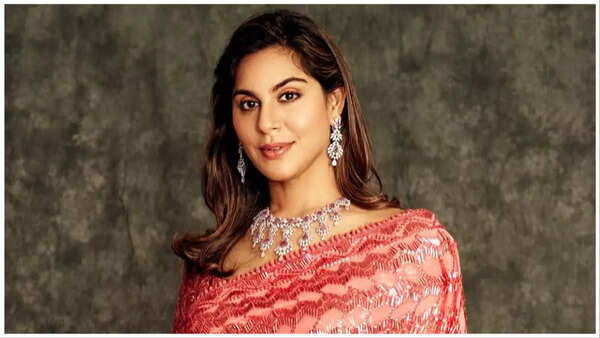 I believe that early on in your marriage, you had decided to freeze your eggs, what was the thought behind that? Today, a lot of women are doing that for practical reasons.
My grandfather was very keen, and we were working with a doctor back then who had advised me to do that. My family was also supportive of the decision. The eggs you freeze can be used later to create organs for your child and today, medical science can take it to the next level. When we went to the USA, we saw that people were not doing it just for fertility treatment, we saw a lot of working professionals doing it. We saw a lot of 20-year-olds doing it as well. When asked about it, I was told that their company pays for it and that it's part of their insurance. I am part of the health care and insurance industry, and I thought, why aren't we adopting this in India, as it will also bring more women into the workforce. Also, so many people are being vocal about it now, so it will create awareness. It is a progressive thought, and I am so happy that we did it.
Ram and you have been married for 10 years, at any point in all these years, did you feel any societal pressure to have a baby?
Yes, we did, right from day three! Everyone was thinking about it, but the beauty of our marriage is that I had the freedom to pursue my career, and Ram respected my career choices. He believes that we have to grow in love. So many couples around us had children, and it was beautiful to see families grow. We took time to build our relationship and we knew what we wanted for our careers. Then, at one point, we decided to have a child. We made a conscious choice, and we made that choice together. And that's what makes a strong marriage.
Have you made changes to your home to welcome the little one?
We want the child to grow up with bits of us and what we like, without putting too much influence. So, Ram and I sat together and wrote down a list of things we love, and I sent it to a designer, who created an interesting wallpaper that speaks about the Amrabad Tiger Reserve, the biggest in India. We both love wildlife, and my foundation works with the reserve. We have seen the tiger population grow there, and the tigers have cubs and now we are expecting our little one, so it's a coincidence. There is also a thought behind the baby's crib. Hyderabad has a charity with the largest number of HIV+ women under one roof. These girls there have been trafficked since they were two, and they came together and made us a beautiful crib which I am really excited to use. It's so heartwarming, it's not about everything money can buy. Even the fabrics we chose are organic, there was a thought behind even the motifs on them. I wanted everything to have a meaning and a story. We also wanted to keep it as Indian as possible, and these are the core values we want to raise our child with.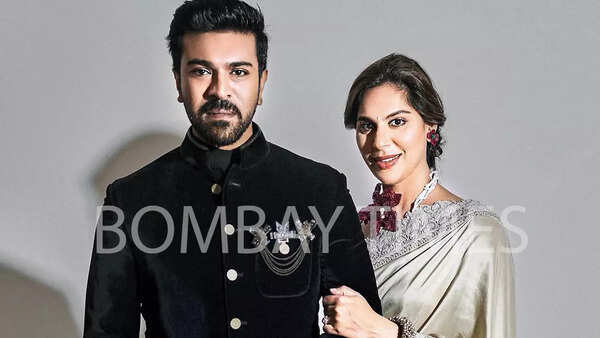 Ram Charan and Upasana at the Oscars
It has been such a great year for Ram and you, so many firsts – the mega success of RRR, winning the Golden Globe, and then an Oscar. Did it all feel surreal? And all this while you were pregnant…

I was there with the team in Ukraine for 20 days when Naatu Naatu was being shot. So, I feel RRR is a part of me as well. I believe that family plays a huge role in your success, whether it's a career in films or business. I am so happy that I could be there with Ram during this phase.
You will be delivering soon, the excitement levels must be high at home now.
We are all very excited, nervous and a bit anxious too. Ram is my go-to man when I am hyper or having anxiety attacks. He calmly sits me down and says, 'Okay, let's figure it out'. I am sure Ram will take an active part in parenting.
Is he as calm about the other highs in his life, like the success of the films?
Ram is not the kind of person who will pop champagne and have a party if a film is a success. Whatever business his movie does, his demeanour is the same. Ram is always zen-like.