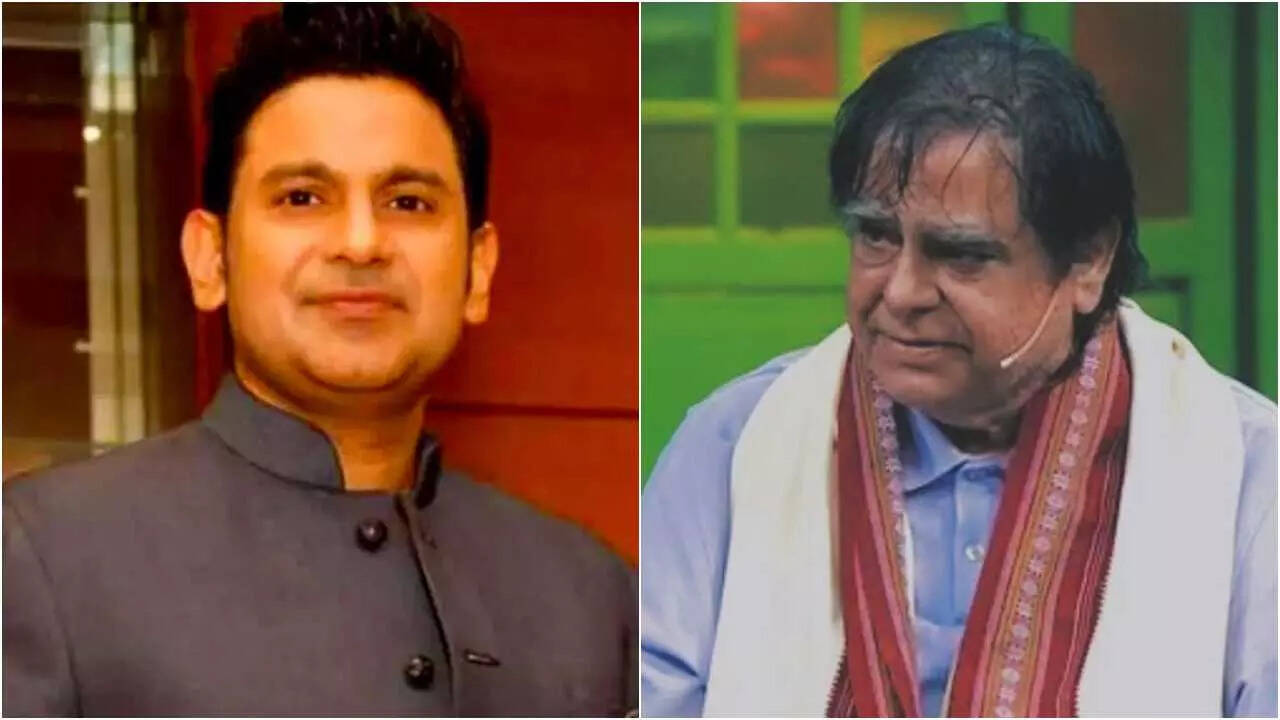 Maker of the iconic teleserial 'Ramayan' from the late 1980s Ramanand Sagar's son Prem Sagar, on Tuesday, spoke about the ongoing controversy around Prabhas and
Kriti Sanon
starrer 'Adipurush'.
Talking exclusively to ANI, Prem Sagar said, "Manoj Muntashiris well-informed about Hinduism. I don't understand how he even conceived such dialogues in the film. It might be a misjudgement that the younger generation would like it.But you can't do this with the audience. Don't say it is based on Valmiki Ramayan, give it any other name. Make it a 'fantasy' film. But if you're making Ramayan then you cannot hurt the sentiments. People watch this with devotion."
The film, which is a dramatic retelling of Ramayana, faced backlash on social media for its poor VFX and controversial dialogues including 'marega bete', 'bua ka bagicha hain kya' and 'jalegi tere baap ki'.
"I have seen the clips of the movie and had a lot of interaction with people like Sunil Lehri (who played Laxman in Ramanand Sagar's 'Ramayan'), so some problem is there. I don't even want to watch the film. Ravan was very knowledgeable and you are blackening the golden Lanka (sone ki Lanka), and his look with 5 heads up and 5 heads down," he further said.
In the wake of such flak, the makers of 'Adipurush' have decided to revamp the dialogues.
"The makers are revisiting the said dialogues, ensuring to resonate with core essence of the film and the same will reflect in the theatres in the next few days. This decision is a testament that in spite of unstoppable collections at the Box Office, the team is committed and nothing is beyond the sentiments of their audiences and harmony at large," a statement issued by T-Series read.
Prem Sagar further told ANI, "But I am so happy that they've realized their mistake and realisation is itself a very big thing. I have great regard for Manoj in my heart because I have seen many of his reels, he does very good work. I don't know what happened this time. It may be that sometimes nature makes such a thing happen that it distracts the intellect."
Earlier, writer Manoj Muntashir told ANI, "Our aim was to present the true heroes of Sanatan to our younger generation. There is an objection to 5 dialogues and they will be changed. If people are not liking some parts, then it's our responsibility to fix them."
Directed by Om Raut, 'Adipurush' stars Prabhas as Lord Ram, Kriti Sanon as Goddess Sita, Sunny Singh as Laxman and Saif Ali Khan as Ravan.