BTS@10: Indian fans celebrate debut of K-pop band as they wait for septet's return in 2025 | K-pop Movie News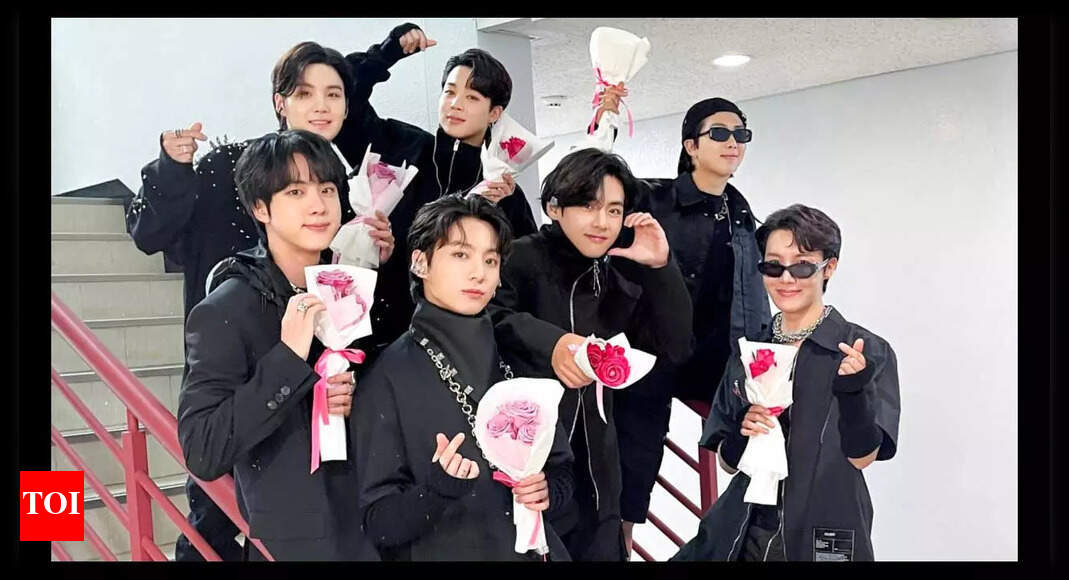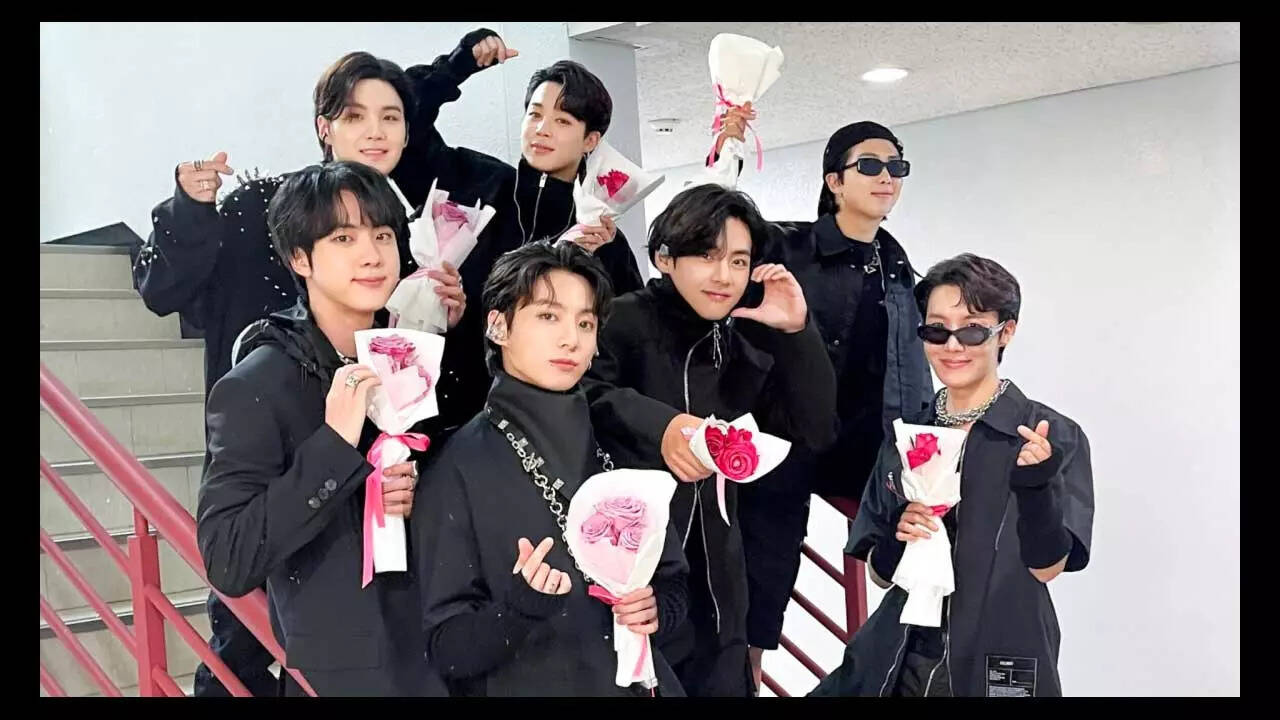 There's a popular saying in the fandom of BTS, the South Korean music sensation celebrating the 10th anniversary of their debut: "You don't find BTS, they find you when you need them most." Indian fans of the group who turned into an ARMY, a term used for the South Korean band BTS' fan following, agree to this saying.
Shreyansh Ankit, a BTS fan pursuing a diploma course in the Korean language from Delhi University's Ramjas College, and Nausheen Tickoo, a California-based healthcare professional, remember how BTS helped them cope during the COVID-19 pandemic.
Ankit said he found BTS around 2020-21, a period when everybody was frustrated due to the pandemic-induced lockdown.
Primarily an English honours student at Delhi University, he credits the band's performance on their English song "Dynamite" at the 2021 Grammy Awards for prompting him to take up the Korean language course.
"Back then, there was confusion all around. We were continuously scrolling YouTube and reels on Instagram and that was when I discovered BTS," he added.
"There has been such a significant change in my mindset and approach to life since discovering BTS and their music. 2020 was a horrible year for me and COVID-19 only made a bad situation worse," Tickoo told PTI.
It has been a week since BTS turned 10 and the two-week celebration FESTA 2023, an annual event to mark the debut of the septet, are in full swing in Seoul, the South Korean capital.
BTS or Bangtan Sonyeondan (Bulletproof Boys in English), formed in 2010 under Big Hit Entertainment, released their first single album '2 Cool 4 Skool' on June 12, 2013.
Indian admirers are also not behind in showing their love for the group, comprising RM, Jin, Suga, J-Hope, Jimin, V and Jungkook.
Tickoo, who has memorised several BTS songs such as "Awake" and "DNA" by heart, recently attended Suga's 'Agust D Tour' in Los Angeles. Last year, she travelled all the way to Las Vegas to see BTS perform live on stage for their 'Permission to Dance' tour in the US.
"That is the beauty of their work, it feels like we are running together towards our dreams, our happiness. Laughing together, comforting each other when we might need a break or motivating each other when we might need a push.
"Through their music, I found such a beautiful community. We root for each other's success and support each other when times are tough," the 24-year-old fan said, crediting the band for taking her out of "a rut" during the pandemic.
For Ankit and his friends, also BTS fans, the band's birth anniversary every year, has evolved into a ritual of flocking to a Korean cafe and gorging on delicious Korean food.
"Every year, we visit different cafes to eat Korean food. This time, we went to a cafe in Majnu Ka Tila to feast on some Korean food like 'ramyeon' (Korean instant noodles) and 'tteokbokki' (spicy rice cakes)," the 20-year-old student said.
Amanda Rebeiro, an academic counsellor, said she watched several old episodes of 'Run BTS', a variety show where the members participate in activities that require them to complete challenges, to celebrate the 10th anniversary of the band, currently on a hiatus.
"I listened to their new song 'Take Two' (digital single) on a loop. I saw its video which also had Jin and cried a bit after seeing him in 'Take Two'," said the 30-year-old, referring to the eldest BTS member who is currently on his mandatory military service.
Rebeiro, also a K-drama fan, said her journey with BTS started back in 2017 after several South Korean shows made direct or indirect references to the music group.
After a funny video here and there, she found herself turning into an ARMY. BTS, she said, became her "happy pill", with "Spring Day" being one of her all-time favourite songs.
"I have been very depressed since COVID-19… I have laughed out loud uncontrollably so many times because of 'Run BTS'. Even though I'm 30, I'm glad I get to see them as role models. Having seen them grow into these international stars from their initial days, it's been an honour," she added.
The 10th anniversary of BTS is a bittersweet moment for fans as the occasion comes at a time when two members Jin and J-Hope are on their mandatory military training service.
The septet had announced their hiatus last June, with members hoping to reconvene as a unit around 2025 following their service commitment.
In South Korea, all able-bodied men aged 18-28 are required to serve in the military for about two years. All BTS members were allowed to put off starting their military service until they turned 30.
Ankit said he is proud of BTS for serving their country in a different manner but cautioned that comeback may not be that easy.
"We should wait for their comeback in 2025. Something that comes off as a bitter truth is that there are so many famous (South Korean K-Pop) groups like EXO, SHINee that went for military service but when they came back, the enthusiasm for them sort of waned.
"That happens because it is a long period of time and people do sometimes lose connection. I hope that doesn't happen with BTS. We hope for the best and I will be waiting for them," he said.
In a loose reference to 'Yet To Come', the song BTS released days before they announced the break, Tickoo said she is looking forward to their "best" work till date.
"From 'Skool Luv Affair', '7' to their respective solo albums, you see how their experiences have shaped them. Since their music is so personal and dynamic, it will always resonate with people as they live through similar situations in their lives.
"I can't wait to join them in the next phase of their musical journey, wherever it may take them. As they say, the best is yet to come," she said.