Anupam Kher promises to launch Satish Kaushik's daughter Vanshika in films when she grows up – watch video | Hindi Movie News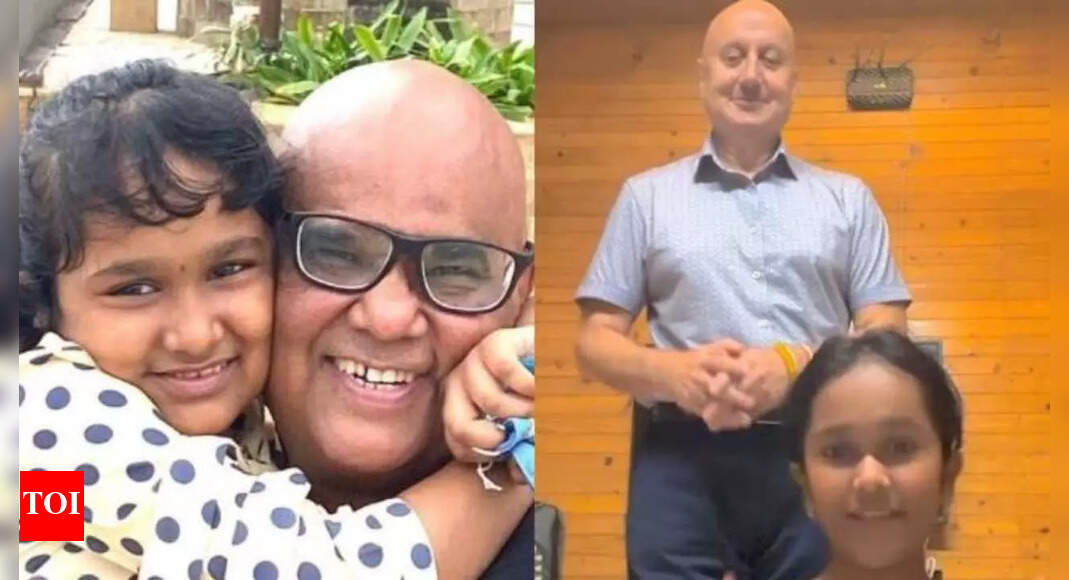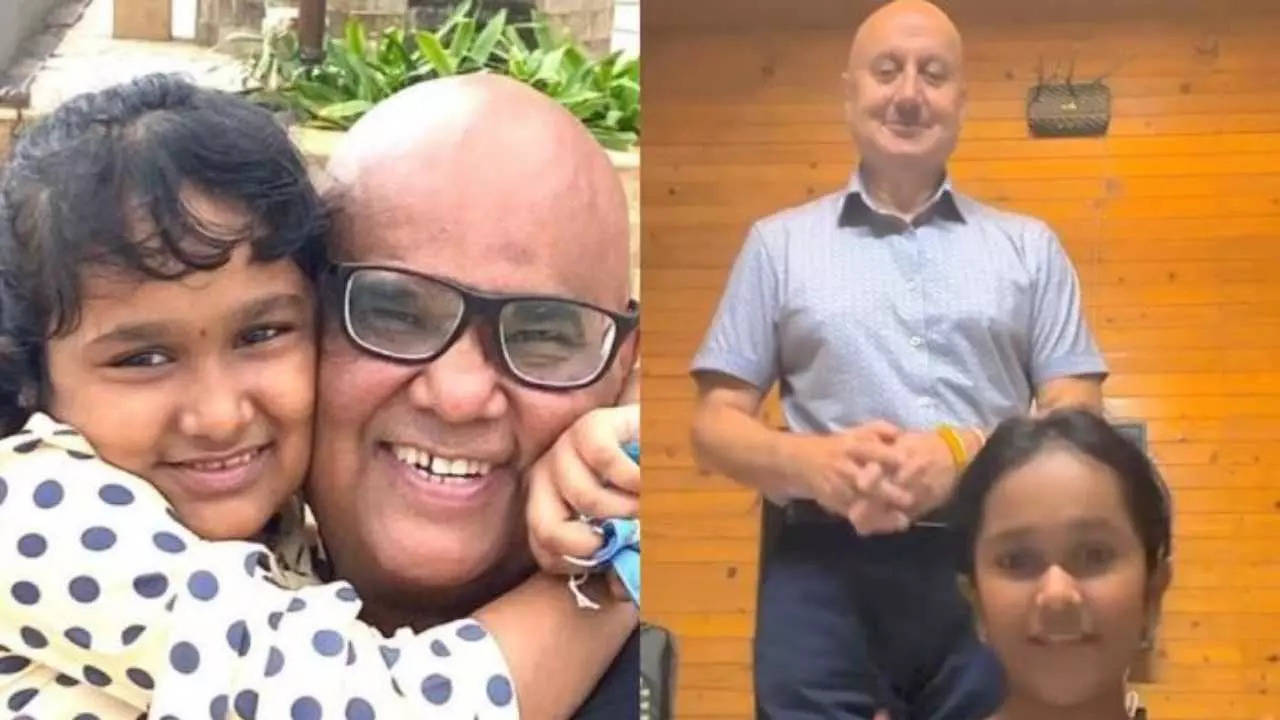 Anupam Kher
has been spending quality time with his late friend Satish Kaushik's daughter Vanshika Kaushik. From making their first Instagram reel to going out during weekends, Anupam has been taking care of Vanshika like a father. The veteran actor has now made a promise to Vanshika that he will launch her in films when she grows up.
In his latest video, Anupam and Vanshika were seen discussing about several topics including her everyday life, her career aspirations and what she misses about her father.
Calling Vanshika a princess, Anupam asked her what makes her feel like a princes, to which, she replied, 'everything.' He then shared with her that he would also feel like a prince even though they were poor.
Talking about her routine, Vanshika said that she spends time doing crafts. She also said that she is interested in taking part in music and singing at school.
When Anupam asked Vanshika if she wants to become an actor, she replied saying that she doesn't know about that. Then Anupam said, "If you ever want to be an actor, not only I will train you personally as an actor, as a teacher, I will also launch you in a film."
To this, Vanshika laughed. Then Anupam further said, "Seriously. But right now, you need to study." Vanshika then told Anupam that she didn't do well in Maths and English in her recent exams but she scored good marks in Hindi.
After Vanshika revealed that she used to speak in Hinglish with her father, Anupam then asked her what she misses about Satish. To which, she replied, "When he used to come back from films and whenever he was at home at night, when he would go to some function I would stop him. He mostly would go at 10 or 11 o clock. Before I go to sleep for my school I used to tell him to tell me stories, that was like when I was small. He used to tell me Tom and Jerry stories, he used to make all of them up. He used to say his adventure stories."
During their conversation, Anupam also told Vanshika that he will host a party on her 11th birthday on July 15.