Aaliyah Kashyap opens up about receiving hate post her engagement to Shane Gregoire, couple reveal their marriage plans | Hindi Movie News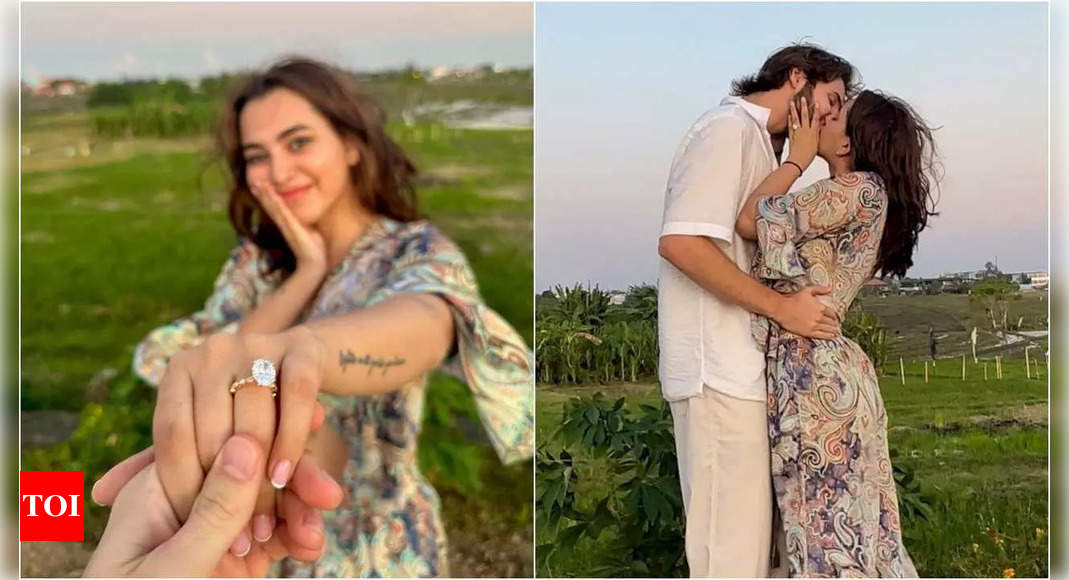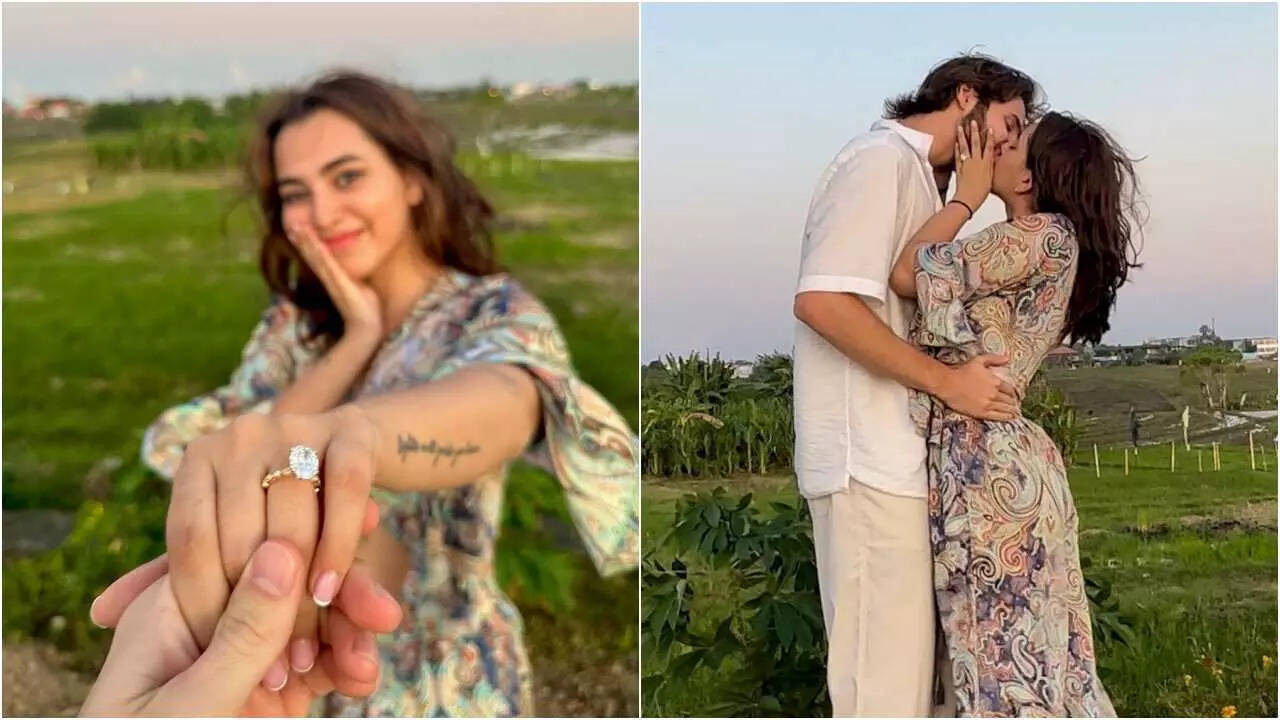 Aaliyah Kashyap, daughter of filmmaker Anurag Kashyap and film editor Aarti Bajaj, got engaged to her longtime boyfriend Shane Gregoire in May. In her new vlog, Aaliyah and Shane talked about receiving hate comments as people believe that 22 is too young to get engaged.
Answering some of the most-asked questions being at the receiving end of trolls, Aaliyah said that if you meet the right person then everything falls into place.
Aaliyah
further said that she doesn't really care about getting some hate because they both feel ready. She revealed that they have been talking about it for a while now. They have been dating each other for 3 years and living together for 6 months. She feels very happy about this relationship as she calls Shane her soulmate.
She added that she was certain that Shane was the one when she first met him. There was no doubt in her mind that she would end up marrying him. She said that she doesn't really care about people having hate for them about marrying young. Shane also added that he doesn't see the issue at all and calls it stupid that people are making it a big thing.
However, Aaliyah mentioned that this might not be the right path for every 20-year-old and doesn't recommend it to everyone since marriage is a huge decision. She always said that she would never get married before 28 and she was also one of the those people who said 22 is too young to marry.
Aaliyah and Shane got engaged in Bali. They called their parents as soon as they came back. Shane has already spoken to Aaliyah's parents to get their blessings and his parents were also aware of the proposal. Their parents are also very excited about the news. They both revealed that they will be getting married in 2025. They also shared that they will have two engagement parties in August this year.