When Deepika Padukone indirectly took a dig at Kangana Ranaut for doing films for money | Hindi Movie News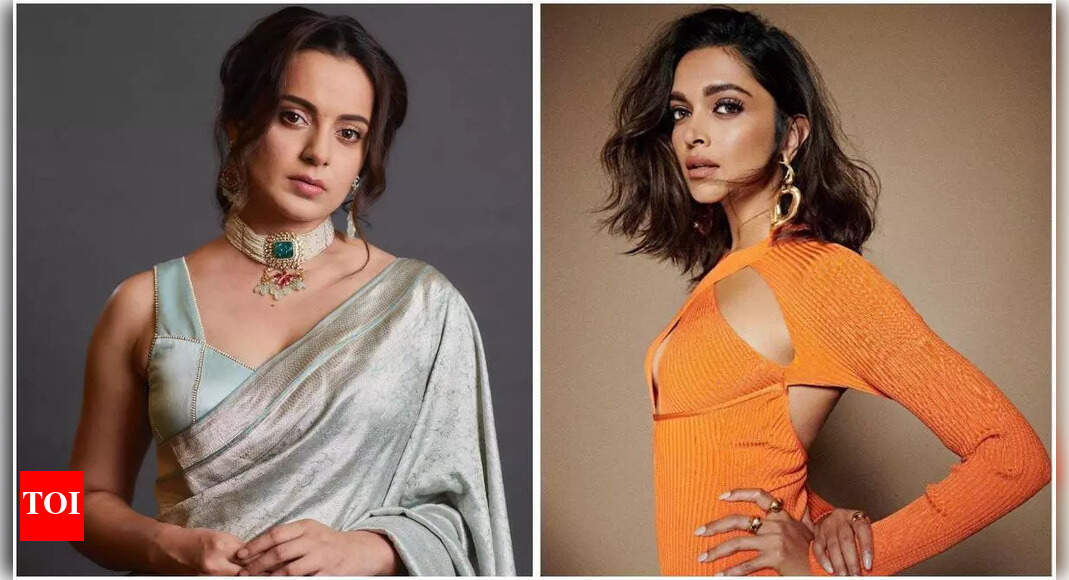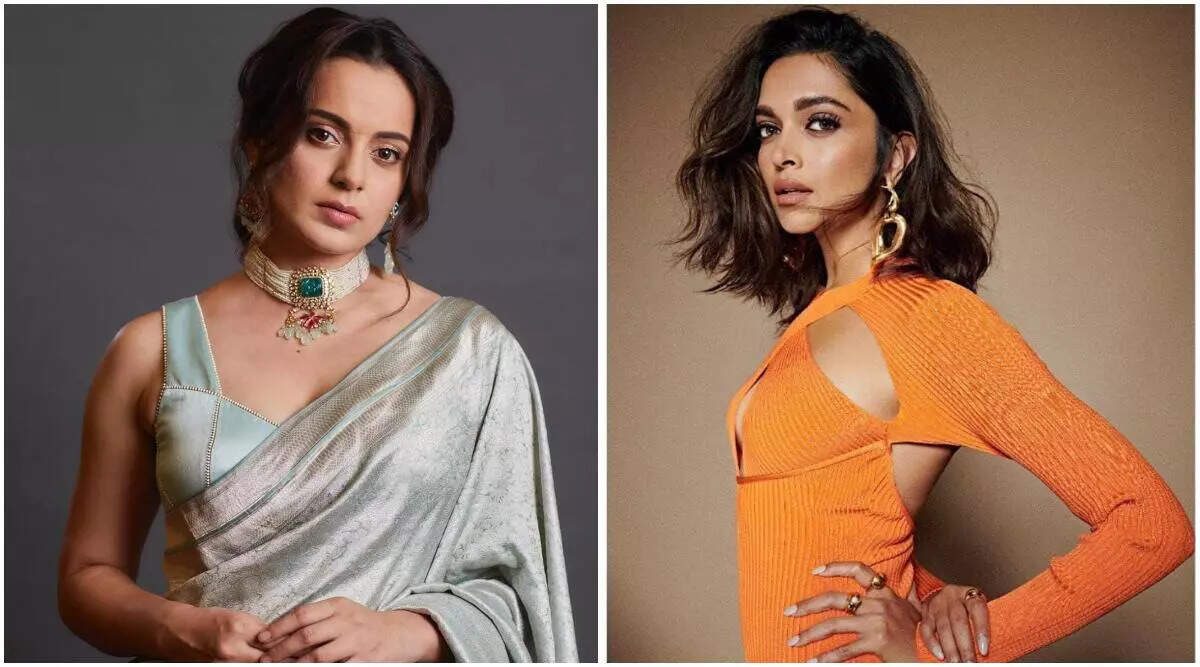 Kangana Ranaut
and
Deepika Padukone
have given each other the cold shoulder for years. However, when Kangana recently showered praise on Deepika for her Oscars stint it raised quite a few eyebrows. Now, an old video of two actors has gone viral wherein they spoke about signing films for money. While Kangana admitted that she has done it, Deepika indirectly criticized Kangana for her choices.
The video is from a 2014 interview featuring Kangana, Deepika, and Vidya Balan. They were asked, 'Have you signed a movie, just for the money?' While Deepika said 'never', Kangana promptly responded, 'Yes, I have, just for the money."
Kangana then went on to justify her answer and spoke about her career graph, "The thing is in my career, the way my graph has been, you'd notice that sometimes there have been good films, and some films are just not good according to others. I have given into situations like that where I had to take a call if I want to dance in a wedding or I want to do a film. I have crowd phobia, I have stage fear. So, I prefer to do a film which might not be a great performance or maybe something I wouldn't want to be in. But I find it much easier to do it. For me, that's how it's been, and I'm okay with it."
Deepika suddenly interrupted the 'Manikarnika' actor and said, "I just feel that at the end of the day, films are what make you the person that you are. The choice of films, how those films do, whether we like it or not, it is the success or the failure of the film that makes you who you are. There are other avenues of making money, you know. Do your award shows, do your appearances but your films really dictate your career. I don't think, I'd choose a film that's just paying me good money. I don't think one should risk your choice of the film unless she said that she's not comfortable doing anything else apart from films that are different."
The video also has Vidya Balan sharing her thoughts as she revealed she never did films for money. Vidya further revealed that she came from a place of privilege and it gave her the luxury of choice.
Meanwhile, on the work front, up next for Deepika Padukone is the much-anticipated film 'Fighter' co-starring Hrithik Roshan and Anil Kapoor. She also has 'Project K' in the lineup. On the other hand, Kangana has 'Tejas' and 'Emergency' in her kitty.