Vaani Kapoor, who played a trans woman in the 2021 film Chandigarh Kare Aashiqui, talks about the apprehensions she had about the role and what she's looking for as an artiste after a decade in the film industry.
'Playing
Maanvi
in Chandigarh Kare Aashiqui didn't come easy'
I still feel blessed to have been a part of a story like Chandigarh Kare Aashiqui, with its heart and intentions in the right place. The portrayal of Maanvi (her character) didn't come easy, having to represent a community with utmost sensitivity and sensibility. I felt a huge responsibility towards this character, because I do believe a big spotlight needs to be shed on their stories. A lot of transpeople confessed that Chandigarh Kare Aashiqui gave them the courage to come out of the closet and speak to their families. They felt heard and seen. For me, that's the biggest victory!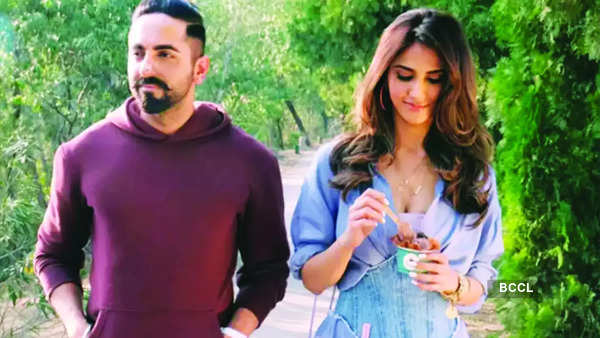 Vaani Kapoor and Ayushmann Khurrana in a still from Chandigarh Kare Aashiqui
'Want my characters to live longer than I do'
I seek love for every film of mine. I want them to be memorable, want my characters to live longer than I do. That'll be my greatest achievement. Films are made to be celebrated and loved. And I want to be able to contribute to that cinema.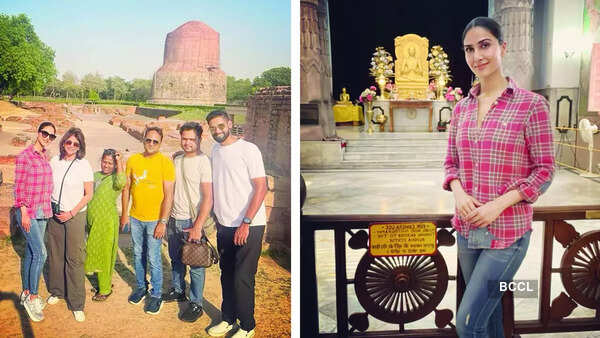 Vaani Kapoor while shooting in Varanasi recently (BCCL/ vaanikapoor)
'Want to be part of good stories'
I want opportunities to be a part of good stories, by good filmmakers who have the vision to narrate them in the correct light. As an actor, you can only be as good as the filmmakers' vision.