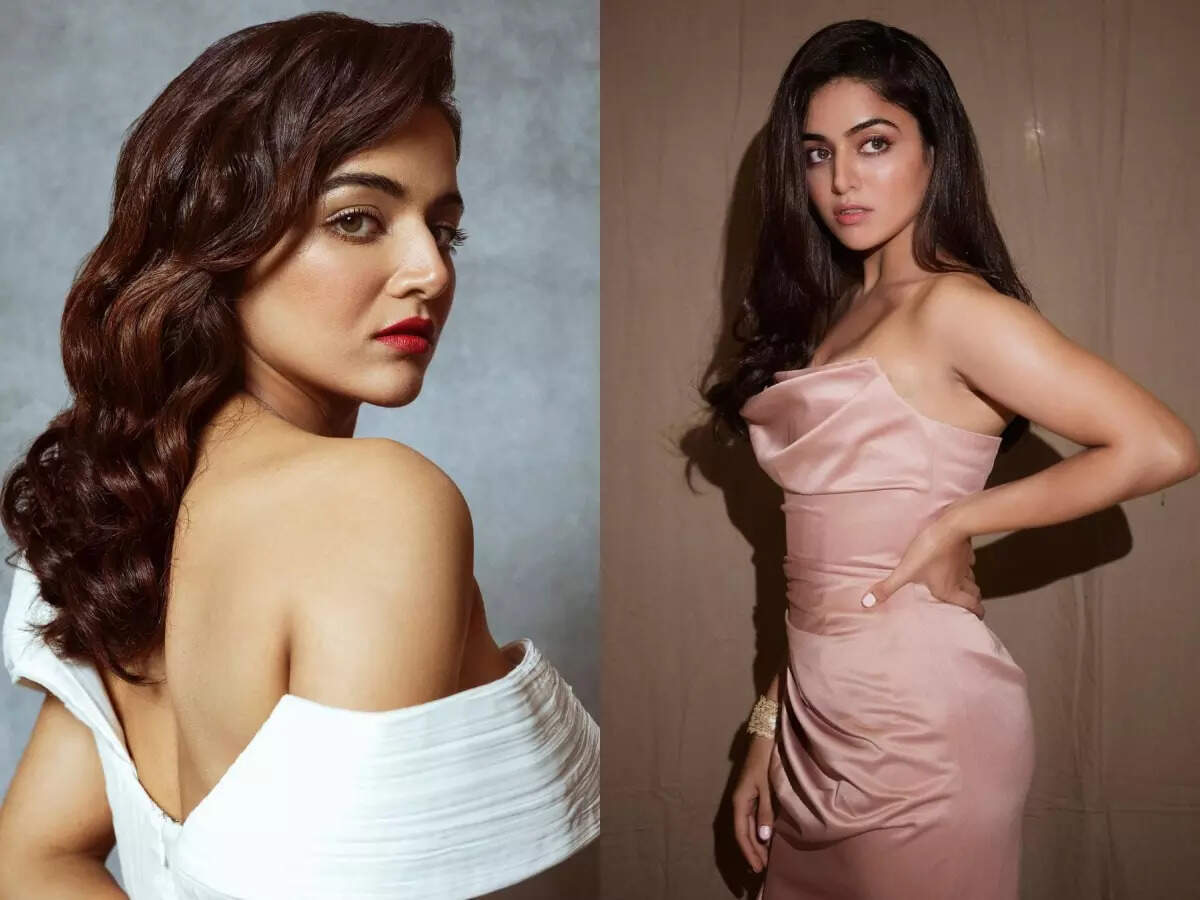 Wamiqa Gabbi is getting a lot of accolades for her latest web series, 'Jubilee' directed by Vikramaditya Motwane. So much so that Zeenat Aman also chose her character Nilofer as something she would love to play. Wamiqa is in a happy space now, though it hasn't been easy. In this all-heart chat with ETimes, the actress talks about the time when she wanted to quit acting, and the learnings from being on the set of Jab We Met when she was in eighth class, her first project 'Midnight Children' with Vishal Bhardwaj amidst much more. Read on…

How are you reacting to the feedback for 'Jubilee'?
It's amazing. I felt surreal to see people mentioning my name. I can't even believe
ke aisa hai
. I'm just truly grateful.
Did you take any inspiration from any yesteryear actresses for your character?

The character of Nilofer isn't inspired by just one character. So, it's not just that I had to research or just study one actor. I had to create this new person by myself. But I did watch a lot of songs from the 40s and 50s and their body language has inspired Nilofer.
But I believe you were rejected earlier for the same part; is that true?

Yes. I only met Vikram sir once and did the audition and look test in one day. He did the auditions and he rejected him. I don't know why he rejected me. After the pandemic, Aparshakti Khurrana called me and said that I should talk to Vikram sir. So I texted him on Instagram and asked when I could meet him. Even before meeting him, I got a call that I've been locked. Then I realised that during the pandemic, the videos I was posting on Instagram made him cast me because he found them funny. He didn't know I could be so funny or notorious and that's what he wanted for Nilofer.
But these rejections or wait to finally get good parts – does this process require you to imbibe more patience?
I think patience is the only thing I've learnt. It's also the most beautiful thing – it calms you down as a person. Anyone who has patience, can handle things. Because I started working at a very early age. I was there in Jab We Met as a child artist and some other films. We were just there for some scenes and we would wait all day for it. So, that made me very patient. I had braces, I was studying in eighth class. I was so happy to be on a set which had Shahid Kapoor, Kareena Kapoor with Imtiaz Ali directing them. That's when these questions came in my mind that will I be able to be an actor? Because Shahid and Kareena both come from a film family and I was like, '
Mere papa toh actor nahi hain
'. I was a small kid thinking about these random things in my mind. Those things were happening at that point but it gave me so much and made me learn about the atmosphere on set. For me, to see such good actors like Shahid and Kareena perform made so much difference – it all adds to who I became now.
What was the turning point for you?

I think it was Grahan. The character that I was playing was so beautiful and I was so lucky to work with a director like Ranjan Chandel. He was so kind and personally I felt that this is the film which will bring about a change, while I was shooting for it. Jubilee has taken things from a next level, but it started with Grahan.
Amidst so much competition around and talented actors coming in every day, more so with OTT, what is it that you think has worked for you?
I'm very peaceful in my life, I'm very accepting of everything. I'm just working on myself. I want to be more empathetic, more vulnerable. I don't want to be fearful of being weak. I don't want to be fearful of being rejected. I am working on myself and it has all helped me to be peaceful. When I'm working and when I'm playing my characters, I really look at them with empathetic eyes. I accept them fully and that's why I treat every character like she is the heroine of her own story – and I think that's what people are liking even about Nilofer.
What has motivated you to keep going, when perhaps things may not have been smooth?

In 2019, I thought about quitting acting and I thought this wasn't meant for me because I wasn't happy with the work I was doing. I was also not very good with my craft which is why perhaps, I think I wasn't enjoying it completely. I just thought I'll earn some money and travel the world. It had been 6-7 years that time of staying in Mumbai. During that time only, 'Midnight Children' audition happened to me. I thought let me just give the audition but I knew I would get rejected because I was constantly getting rejected. So, I gave that audition with a very free mind as I didn't expect anything out of it. But I had fun doing those scenes because they were beautiful, I was so relaxed. I didn't expect I would ever be selected. Then they told me that shortlisted actors have to do workshops with Atul Mongia for three days. When I went there, I surrendered and went because I knew I would take it as a fun workshop and nothing further. But that workshop changed my perspective towards acting and my craft and it made me feel I will never get bored of this. I landed the part in 'Midnight Children'. It's a different story that it never got made but it was my first project with Vishal Bhardwaj and it opened so many doors for me. That's how my journey started and changed.
Tell me about working on Vishal Bhardwaj's 'Khufiya' and other upcoming projects.
I've been a huge fan of Tabu ji and to be sharing screen space with her is just amazing. Khufiya is so different from whatever I have done. I was shooting for 'Khufiya' with 'Jubilee' and I had put on weight for Khufiya. I had put on weight for it so I was scared about how I'll play Nilofer. But I think people have liked how she looked in Jubilee, so I'm happy. Having said that, I'm doing my fourth project with Vishal sir now. Another one is called 'Charlie Chopra & The Mystery Of Solang Valley'. We announced the title last month. It's an adaptation of Agatha Christie's novel The Sittaford Mystery. There's a portion I did for 'Modern Love Chennai'.