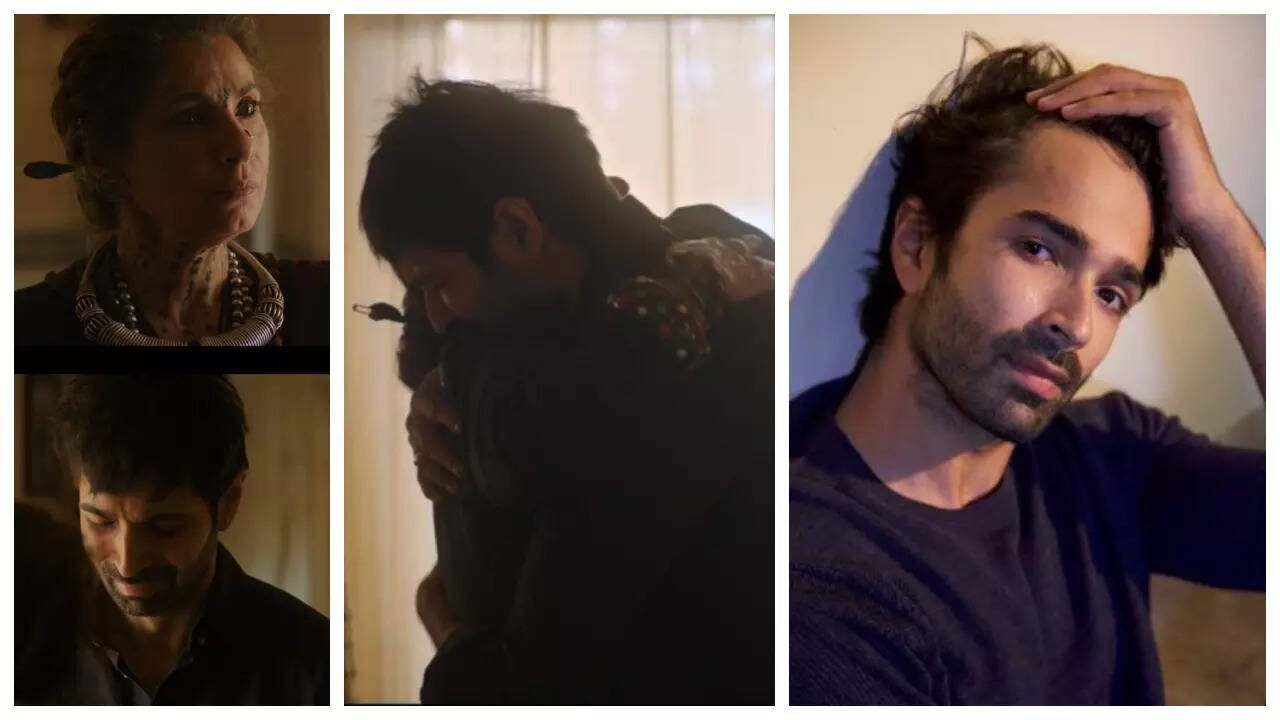 Varun Mitra offered his fans a completely new glimpse of his acting prowess as Kapil in Homi Adajania's latest offering 'Saas Bahu Aur Flamingo'. His emotionally vulnerable scenes with his mother Savitri, played by
Dimple Kapadia
, have been hailed by fans.
In one of the biggest highlights of his character in the narrative, Varun is seen going through an emotional breakdown in front of Dimple. Revealing how the staged scene turned into a realistic moment, Varun said, "The scene wherein I breakdown in Dimpleji's (Savitri's) arms, I was actually not supposed to hug her and cry. But that scene just got so real, she gave so much energy in that scene, that I just couldn't stop myself from hugging her and actually crying."
Praising her as a co-star, Varun had previously shared, "She's really very chilled out. I was of course intimidated when I had to share the screen with Dimple ji. She is the 'Dimple Kapadia' at the end of the day. But once we met her, we felt like there was nobody called Dimple Kapadia on our set. She is just like every other actor and it was very chilled out. Everybody was just hungry to do their part well, including her. We hung out with her while staying in Jaipur for almost three months. Every day in the evening we would sit down for dinner, and have a conversation where everyone got to know each other so well that the bonding, sort of, became fluid."
Varun's character of Kapil undergoes a huge twist in the end of the narrative and his performance in the sequel will be something to watch out for!