Udit Arora has been winning hearts with his rugged portrayal in Homi Adajania's latest offering 'Saas, Bahu Aur Flamingo'. He plays the role of Dhiman in this series, the first season concluded on a cliffhanger, leaving the audience desperately wanting for more! In an exclusive interaction with ETimes, Udit sheds light on the sequel, his intimate scenes with Radhika Madan and sharing the frame with veteran actress Dimple Kapadia and more. Excerpts:
What kind of brief did you receive for the role of Dhiman?

It all came from Homi. He had a vision for the character. For example, little tidbits that he told me about the character was that he's very strong, he's a cold killer, but he's very shy, he doesn't know how to express himself. You must have seen him in those scenes with Shanta (Radhika Madan). He can kill people in an instant, but he doesn't know how to talk to the person he loves. So, those were some of the things that Homi told me about the character. Other than that, I think it's about the script, how the character is written. He's strong, he's raw, he's rugged.
Describe your experience of shooting with Dimple Kapadia.

I had most of my scenes with Dimple ma'am and Radhika. Working with Dimple was so good. She's very inclusive. I mean, she's very loving, she's caring. And she's a legend for a reason. She was the one who used to get ready the earliest out of all the actors, despite the fact that she had the most tattoos and lengthy make-up process. She's a great person to work with. You didn't feel like you're working with a star. She was in the skin of the character all along. We shared the mother-son dynamic both on and off the screen.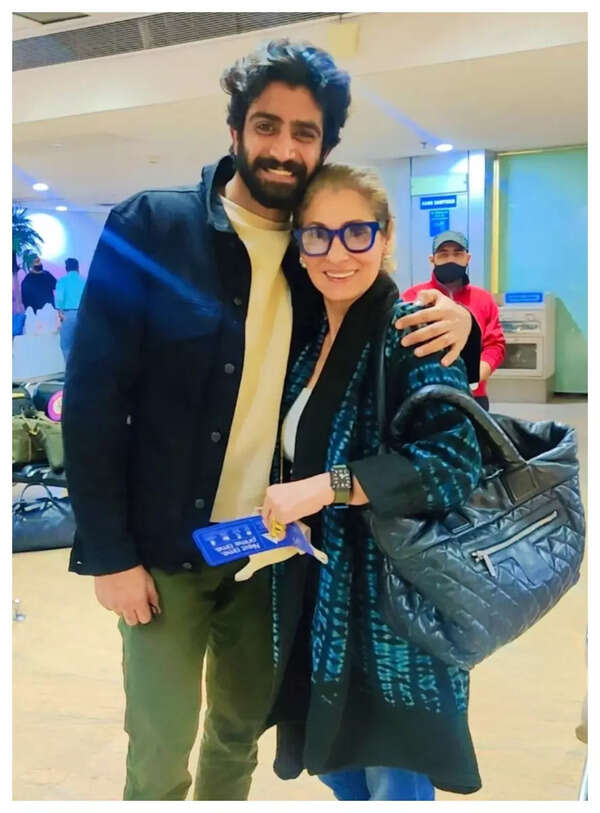 What did you learn from working with a seasoned star like Dimple Kapadia?

First of all, at this age she's kicking everyone's ass in the show, literally. And her professionalism and dedication to the part is impressive. She loves her craft and I hope that at that age, I'm able to do 10 percent of that. I'll consider myself successful.
Was there any awkwardness while shooting the intimate scenes with Radhika Madan? How did you make each other comfortable?
No, there was no awkwardness. By the time we shot for our scenes we were very much comfortable with each other. Also, the presence of an intimacy coordinator on the set, in this case Astha, made things very smooth and easy. We shot it like pretty much any other scene.
How do you think Dhiman's character will change in the sequel?
Dhiman is a pretty solid guy who didn't really care to be a part of this rat race of being a waris. But since so many things have happened already, it's difficult to say if he will be the same in the next season. Will have to wait and watch
One characteristic of Dhiman that is similar to your real self?

I'm also an introverted kind of a person. That is definitely a similarity between us.
You've done quite a few OTT shows but if you could mention one which really changed the game for you, which one would that be and why?
It has to be Jamtara, for sure. Jamtara became an instant hit at a time when there were not many web shows made, before the lockdown. Every character was loved by the people. That was a game changer. People still recognize me from Jamtara.