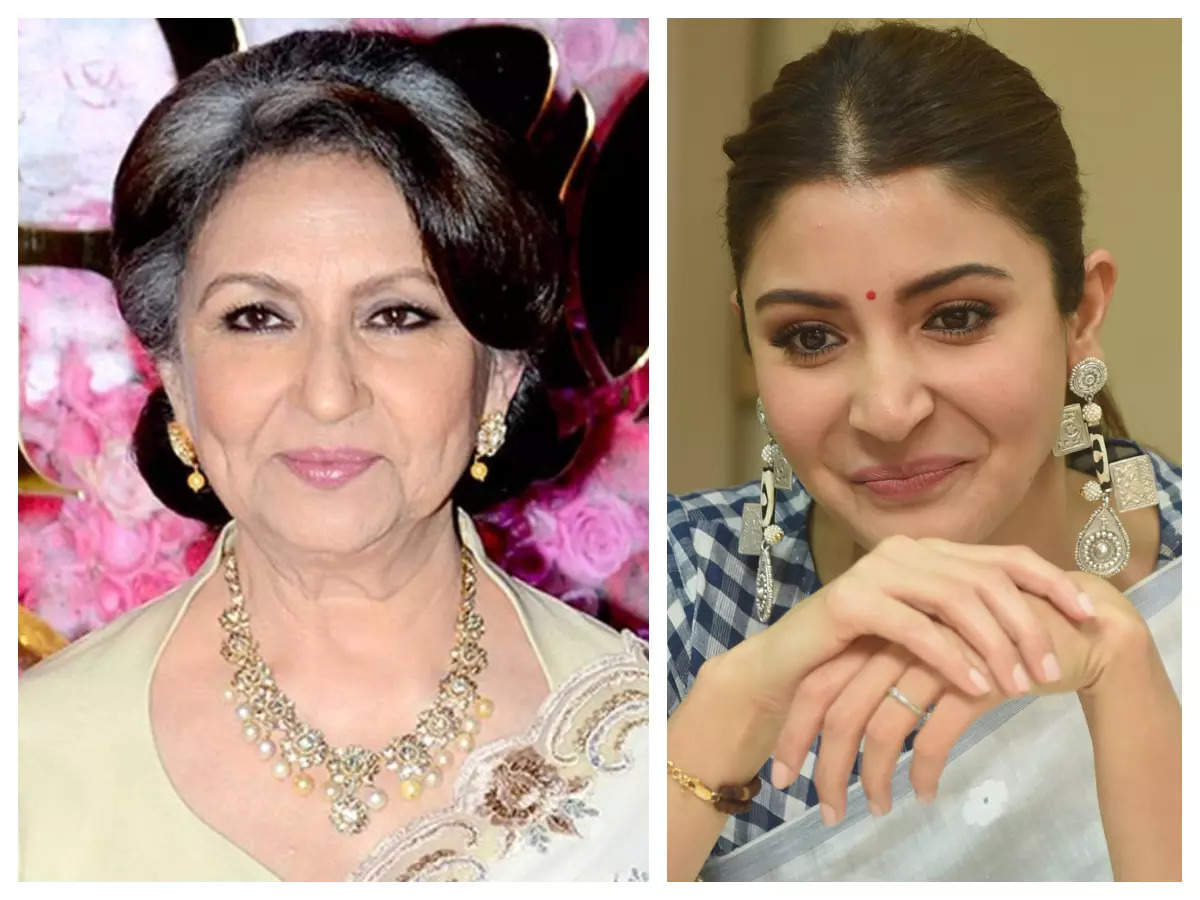 The relationship between sports and cinema can be beautiful, but it is often marred by unwanted attention, as revealed by
Sharmila Tagore
's experience of dating and marrying Mansoor Ali Khan Pataudi, one of India's most celebrated cricketers. In a previous interview, Sharmila recalled that in the old days, girlfriends and wives were not allowed to accompany cricketers and watch cricket matches. However, Sharmila defended
Anushka Sharma
's right to attend her husband Virat Kohli's matches, saying that it is up to the individual what he or she wants to do, and that no one is distracting anyone by being there for a loved one.
Sharmila gave full credit to cricketers for keeping their cool under pressure, noting that they know how to conduct themselves. She also acknowledged that as an actor, she had experienced the same kind of pendulum swing in public perception that cricketers face, where one day you are adored and the next day you are hated. Such temporary changes in the public's mood are only expected, she said, and one has to just stay calm and wait for the storm to pass.
Sharmila wondered how many people in the crowd actually follow cricket, noting that only about 2 percent of the crowd really follow the game closely. The rest are there for the excitement and don't understand the pressures that cricketers have to face. Sharmila remembered being held responsible for Tiger Pataudi's non-performance on the field on one or two occasions, which she believed was due to the perception that actors and cricketers from privileged backgrounds are pampered, spoiled and attention-seekers.
Sharmila said that things were different during her time, as there was no social media or Twitter to condemn her. However, she acknowledged that there was a flip side to every fan, and that they love and hate celebrities in equal measure. She believed that once you enter retirement, people only remember the good things about you.
Sharmila's affinity to cricket did not start with her association with Pataudi, as her parents in Kolkata were very keen on cricket and would not miss a single match. Because of them, she got interested in the sport. While cricket was not a common factor between her and husband Mansoor Ali Khan Pataudi, he liked the fact that Sharmila loved the game and would not get bored with it. In the end, it was up to the individual to decide whether a loved one's presence distracts or comforts him or her, she said.