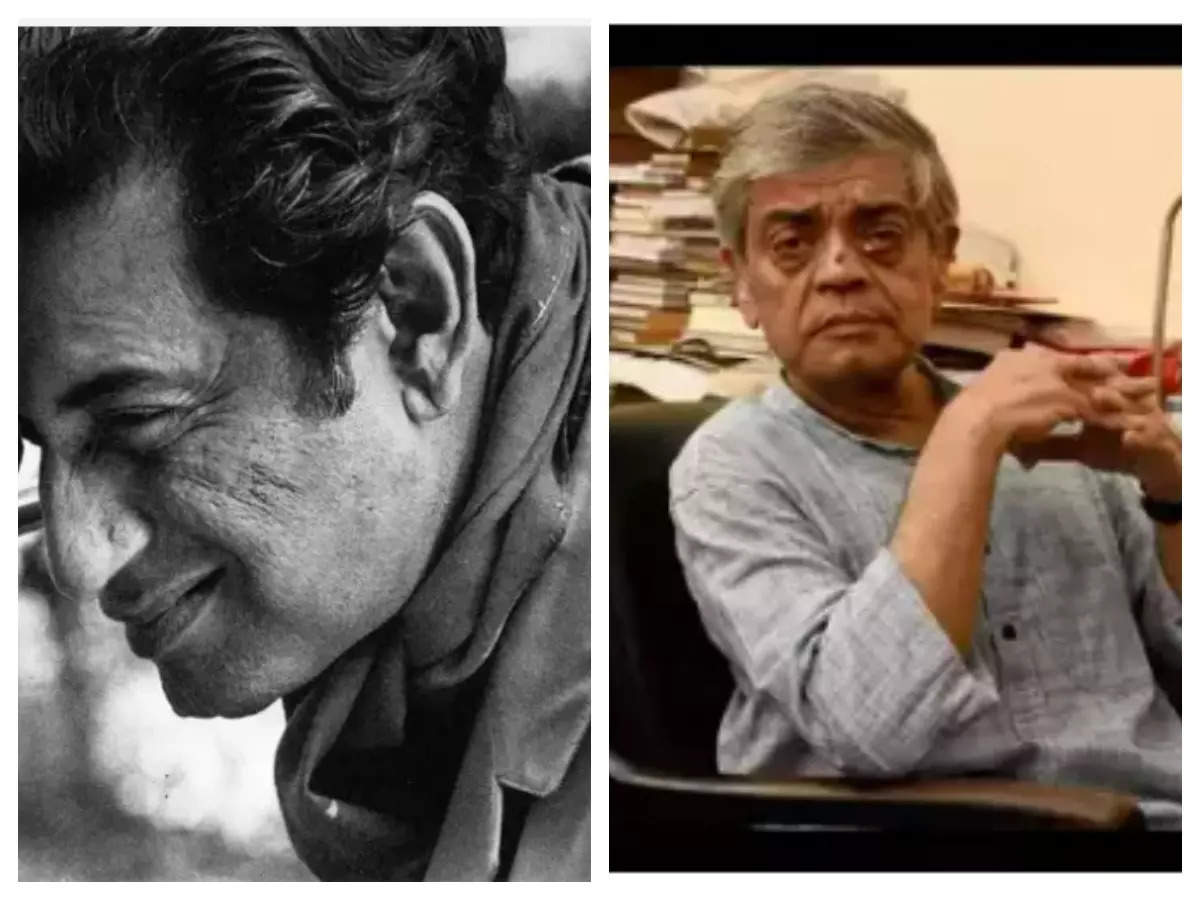 There is a myth about
Satyajit Ray
that he was not keen to work with Mumbai's stars and actors. This is not true at all. On his birth anniversary we look back at his tryst with Hindi cinema and its stars.
Shedding light on the mighty Ray's fondness for Bollywood his son Sandip Ray says, "Maybe people presume my father was wary of Bollywood because he made only two Hindi films Sadgati for Doordarshan in 1981 with Om Puri and Smita Patil, and Shatranj Ke Khiladi in 1977 which starred Sanjeev Kumar and Shabana Azmi which was a very big film for him. Unfortunately it wasn't distributed properly at all. When it came to the practical side of filmmaking—the distribution and release—my father was completely lost. His Bengali films were well taken care of by his trusted and loyal distributors. But when it came to Hindi, my father had no control. Shatranj Ke Khilari was one of his most poorly distributed films."
A bigger problem was the language. Says Sandip, "The real issue was the Hindi language. My father was just not familiar with Hindi; he had to depend on a translator on the sets. Which was extremely improper for him. The original script was written in English. Of course I must say the Hindi translation was very very good. Shama Zaidi and Javed Siddiqui had done an excellent job of the Hindi translation. And my father was very pleased with it. Still he was shooting in a language that he didn't understand at all, so he had to constantly turn to the translators. That's not how he worked. Yes, language was the only reason he didn't make more Hindi films."
Interestingly both of Ray's Hindi films were adaptations of Premchand's fiction.
Sandip reveals how his father chose Sanjeev Kumar for Shatranj Ke Khilari. "He had seen Sholay and he was completely convinced that Sanjeev and Shabana Azmi were the right actors for Shatranj Ke Khilari. In fact all the actors were first choices. I was 24 when my father made Shatranj Ke Khilari. I remember how happy he was with the actors. The language was the only problem. After release there was no proper premiere, none of the excitement that accompanied his other releases."
Besides Shatranj Ke Khilari, Ray's another major tryst with Bollywood was Abhijaan in which he signed Waheeda Rehman opposite his favourite actor Soumitra Chatterjee. Waheeda Rehman recalls how excited she was when she was offered Abhijaan. "This was the great Satyajit Ray. How many actresses in Mumbai got to work with him? But I was scared and nervous. I didn't know any Bengali. Mr Ray assured me that my character had to speak only a smattering of Bengali. My language in Abhijaan was Bhojpuri, Hindi, Urdu and Bengali. I took up the challenge because Mr Ray had faith in me. Abhijaan remains a unique film in my career."
Interestingly Ray wanted to work with Dilip Kumar and sent him a message through Waheeda Rehman asking the Thespian for a meeting. It never happened.