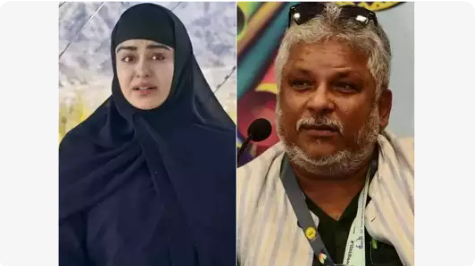 Director Sudipto Sen talks about the protest and backlash that The Kerala Story has received from political quarters. He also expresses his views on receiving support from
Ram Gopal Varma
. Sen rues the fact that not many from the film industry have come out to support his film in trying times.
Ram Gopal Varma has come forward to support your film.
I know! It was most unexpected and a pleasant surprise, considering hardly any of my filmmaking colleagues have shown any support.
Has it been an exhausting journey for you and your producer Vipul Shah, post-release?
Indeed! Whatever we have gone through in terms of protest, objections or debate over my film… I still cannot understand, why. Why have some people have set out to destroy us?
Maybe some sections feel threatened by what you film has to say?
I don't accept the fact that my film is anti-islam. This film is anti-terrorism and I portrayed how this dangerous terror eco-system is ruining our society by misusing Islam. There are many European films available on different OTT platforms on a similar issue. All are loved and much watched.
What do you think is the reason for the protests against The Kerala Story?
The problem is with the politics of our country. This film exposes their political game. How the country is compromised by terrorism just for votes.
What is your message to the naysayers?
I just want to say, please watch the film and form your opinion. A film can be good or bad. By discrediting the us, people are actually greatly harming the cause of Indian women who have suffered for decades in the hands of terrorism.
Has The Kerala Story become a movement?
Thank you for saying that. You love the film or you hate the film, you can't ignore the fact that this film will be at the center of our national discourse for a long time. A section of people, who are actually politicians, are angry with the film mostly without watching it, only because we hit hard on their dangerous plan to divide the country in the name of religion. Yes, now a war has been declared against evil forces.