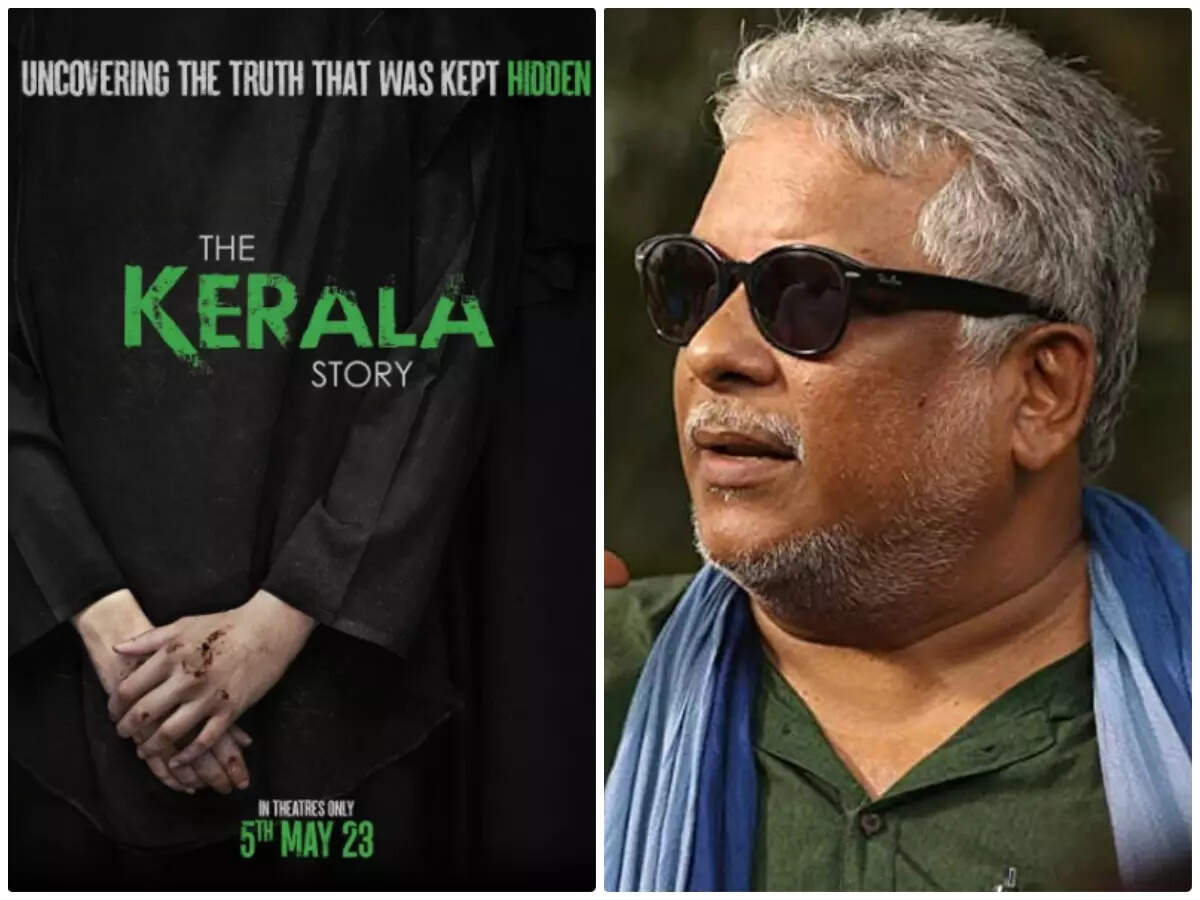 Director Sudipto Sen has braved the criticism and the controversy surrounding his film The Kerala Story. Leading up to the film's release, there were multiple voices that were critical of the film's subject and it's content. Right through, Sudipto and his team maintained that people should watch the film first and then form their judgments. Now that The Kerala Story has released, director Sen is happy that the audience is reacting well to the subject and story. While the critical response has been mixed, the film has had encouraging box office numbers. He gives his own reactions…
The Kerala Story opened to full houses on Friday do you feel vindicated? It has been an arduous battle to get the film into theatres how did you cope?
It has indeed been an arduous battle to take the film to the theatres. Finding funds for The Kerala Story was difficult. But once Vipul Shahji took it over the journey was pretty smooth and I didn't find any kind of difficulties in the release of the film. During the process, the only difficult parts were shooting permissions and extreme weather.
How did you think about putting this story forward?
I have enough research material with me. Hundreds of hours of video testimonies, hundreds of pages of documents. Again it was not difficult to zero in on the story. In 2018 I had shot a documentary on the same subject and that got the Best Film Award in London International Film Festival. The Kerala Story started taking shape from there.
Were you aware of the dangers and pitfalls ahead?
Yes. I was completely aware about that and mentally prepared for any eventuality. Nevertheless, I also believe, my film deals with terrorism and has nothing to do with any religion. And, I mean it.
What do you have to say about the cynics who say you and Vipul Shah were trying to make your own version of The Kashmir Files?
I started working on the subject much before The Kashmir Files. And, I don't find any reason of bringing The Kashmir Files up when you talk about my film. The comparison is just stupidity. You agree or disagree with it, but The Kashmir Files has shaken the minds of India and shown the power of cinema. My film belongs to a different genre… it has a completely different narrative.
Your film is not anti-Islam, it is anti-conversion and anti-terrorism. What do you have to say to those who can't tell the difference?
I am sure, all will agree with us. Let them see the film first. Nowadays we all are restless. We are impatient. Twitter, Facebook and Instagram have made us more impatient. Earlier we used to think ten times before abusing someone. But these days, we can abuse instantly on social media. When the teaser and later when the trailer of our film released, many thought it is 'anti-Islam'… so many jumped on and started shouting and abusing us. Now, the film is released. People are watching the film and the same people are showering praise on us. The misunderstandings will continue only till the point you do not watch the film. Watch it and then judge it.
How much research and investigation did the film entail?
Seven years, hundreds of hours of video testimony and hundreds of pages of documents and information collected from all over the world. That speaks for itself, doesn't it?
To those who say the numbers are grossly exaggerated, what is your response?
After watching the film they will not say that. Already, Twitter and Instagram have stopped discussing numbers.
At a time when film with big stars are falling by the wayside what is your take on your film with no major star opening well?
Stars are over-rated, over-priced and over-hyped. Stardom is a psychological disease. I am not affected by that. Thank God! To me and my producer the script is the star. Right now, all actors in our film are superstars of the country. We gave them opportunity and they proved, they are the best.
Do you feel the future of Indian cinema lies in embracing politics as an integral component of storytelling?
It should be. That's what is cinema is all about. Most of our seniors didn't do justice to cinema and the country. They thought that the crores of poor, exploited, denied have-nots are stupids so they sold them cheap dreams, cheap romance, cheap violence, cheap ideas. The role of cinema is to awaken the generations through entertainment and help to build nation. Indian cinema must celebrate India. We filmmakers must celebrate our thousands of years old Indian history and ethos.
It's been a long struggle for you to get here. What are your thoughts at the moment?
I always believe, the journey is more exciting than the destination. After this I shall continue doing my work. Nothing will change. I am happy that now more people will listen to my words.