Sameer Wankhede is currently courting controversy as the CBI has accused him in an alleged Rs 25 crore extortion case involving the arrest of actor
Shah Rukh Khan
's son Aryan Khan. In his defense, Wankhede filed a plea in Bombay HC stating that the CBI's action against him is an act of revenge.
Wankhede was the former NCB Mumbai zone chief and was probing a drugs raid in 2021 during which Aryan was arrested and was behind bars for 21 days. In his plea, Wankhede has attached screenshots of his conversation with Shah Rukh Khan, wherein the superstar is seen begging him to spare his son.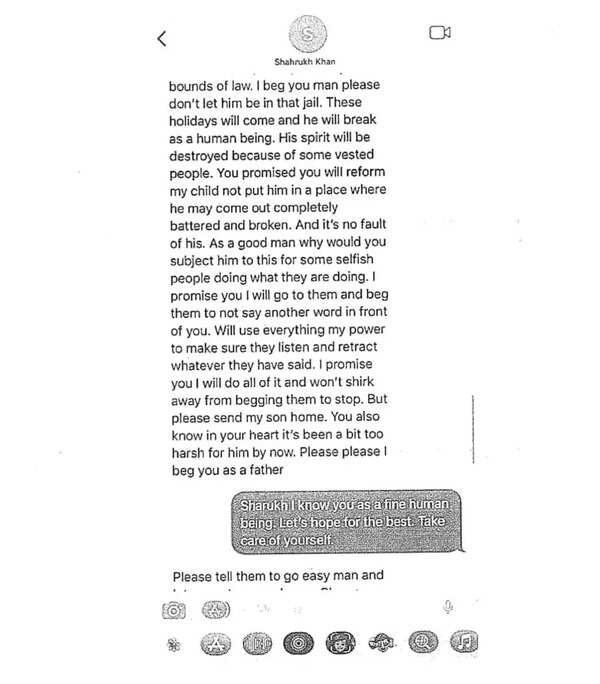 One message reads, "I beg you man, please don't let him be in that jail. These holidays will come and he will break as a human being. His spirit will be destroyed because of some vested people. You promised you will reform my child not put him in a place where he may come out completely battered and broken. And it's no fault of his. As a good man why would you subject him to this for some selfish people doing what they are doing. I promise you I will go to them and beg them to not say another word in front of you. Will use everything in my power to make sure they listen and retract whatever they have said. I promise you I will do all of it and won't shirk away from begging them to stop. But please send my son home. You also know in your heart it's been a bit too harsh for him by now. Please please I beg you as a father."
Replying to the actor, Wankhede wrote, "Shahrukh I know you as a fine human being. Let's hope for the best. Take care of yourself." SRK's next message read, "Please tell them to go easy man and…"
On Friday, the Bombay High Court directed the CBI to not take any coercive action against Wankhede till May 22.