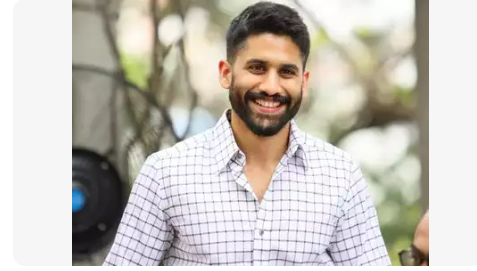 In a candid conversation with ETimes, Naga Chaitanya talks about his new film
Custody
, his tryst with action films and he also speaks about his ex-wife
Samantha Ruth Prabhu
. Chaitanya questions the persistent interest in his personal life and marriage details. Read on…
Custody is a curious title for a Telugu film.
We've shot it in two separate languages Tamil and Telugu, not dubbed the Telugu into Tamil, but actually done it in two languages. I play a police constable.
A constable?
Yes. I play an underdog. It's the story of my journey as to how I evolve as a human being and a responsible cop, when pushed to a corner. The whole plot unfolds within two days. My character has to protect a criminal.
How do you mean, protect?
Yes, protect a crime-accused, played by Arvind Swamy sir. I can't allow him to die. It is a very interesting twist in the hero-villain equation. Usually we see the hero trying to kill the villain. But here the hero must somehow keep the villain alive. He is in my custody.
Is that why it's called Custody?
(Laughs) Hence the title Custody. It is unlike any other film I've done so far.
Riteish Deshmukh's Marathi film Ved is a remake of your film.
Yes, Majili. I believe the Marathi version has also done very well. I heard Ritiesh Deshmukh has also directed the film. I am happy for him. I haven't seen the remake. I will, one of these days. Majili is a film very close to my heart.
Coming back to Custody, do you have lots of action to perform?
It is an all-out actioner. The script goes through various action episodes. There is an elaborate underwater action episode, there is an action sequence in a train… The stunts have been choreographed with great care. I would say, the action scenes are the highlight. Also, Arvind Swamy sir is another highlight.
How was it working with him?
It's always a pleasure working with experienced actors, whether it is Arvind Swamy sir or my dad (the iconic Nagarjuna). Arvind Swamy and I are together in the film almost throughout. So I got to spend a lot of time with him. Our characters go through many stages together, as enemies, friends, almost brothers… So there is a lot of layering happening as we are on-the-run together.
Did you undergo a full physical transformation for Custody like your brother Akhil did for Agent? You don't seem like the shirt-dropping type?
If the script demands it, why not? I won't do it just for the heck of it. But I am playing a police constable in Custody. So I don't need to rip off my shirt. The audiences are seeing through gimmicks these days. You can't fool the audience. Mine is a very real film. It is treated in a very authentic way.
You come at a time when films are not doing well.
What gives me hope is that we've remained honest to the script. Even I've experienced failures when we haven't been honest. We've done gimmicky things to attract audiences. But that didn't work. This time we are very honest to the script. That's what gives me the confidence this time.
Love Story with Sai Pallavi found a lot of fanfare. Who's your leading lady in Custody?
Yes, it is also one of my favourites. My co-star in Custody is Kreethi Shetty. We worked together in a film called Bangaraju which also had Dad.
Bangaraju didn't get the mark of approval from many film critics.
(Laughs) It was done in a totally massy texture.
Your cameo in Laal Singh Chaddha has found appreciation after the film's OTT release.
Oh, really? For me working with Aamir sir was my biggest takeaway.
Is Custody getting a pan-India release?
Our target audience is the Tamil and Telugu moviegoers. The director Venkat Prabhu is very popular in Tamil Nadu. He has done a lot of hit films in Tamil. This is why we decided to make the film in Tamil as well as Telugu. Beyond this, whatever we get is a bonus. No dubbing in Hindi.
Chaitanya, how do you cope with unwanted questions on your personal life when you are promoting a film?
Initially I just ignored them or stared these questions down silently. But now I have a question: why are people still picking on my marriage? Why are people still speculating about it?
You have moved on. Has Samantha moved on?
Yes. It's been more than two years since we separated and a year since we were formally divorced. The court has granted us a divorce. Both of us have moved on with our lives. I have tremendous respect for that phase of my life.
And Samantha has tremendous respect for that phase in her life?
I know. She is a lovely person and deserves all happiness. It is only when the media speculates that things get awkward between us. In the public eye, that mutual respect is taken away. That's what I feel bad about. And do you know what is worse?
What? Please elaborate.
They bring in a third party, someone who is not connected to my past to create headlines out of that. It is very disrespectful to the third party whom they are unnecessarily involving with my past.
Are you happy in your personal space?
I am very very happy. Life has been very kind to me. Every phase had been a learning curve. I look at my past, my present and future with positivity. I am very thankful for everything.
Setbacks help you grow?
I won't even call them setbacks. They are all part of the process of growth. All that has happened to me has helped me evolve.
Your brother Akhil recently went through a setback when his ambitious film Agent tanked?
Yes, he went through a complete physical transformation for the role. He is very hardworking, determined and sincere.
How is your command on Hindi now?
Still very average. There, I have not evolved at all (laughs).