Saiyami Kher has been making her own in the Hindi film industry despite being the granddaughter of Usha Kiran and the niece of Tanvi Azmi. After the failure of her dream debut Mirzya, Saiyami proved her mettle as an actor in films like Choked, Breathe web series and Faadu.
In an exclusive conversation with ETimes, Saiyami spoke candidly about her struggles in the industry, how Anurag Kashyap became her backbone and how the nepotism debate backfired on her.
Tell me how 8 AM Metro happened to you.
The film came to me because of Anurag Kashyap. Raj, who is the director and producer of the film, and I had been associated with Anurag earlier. So, Anurag asked me to catch up with Raj and I really liked the script. I know that the set up is a really small one. The production was new, the director was new, but the script was something which I really liked because it was one of the scripts which I read and I didn't feel like putting down. It was an extremely emotional and deep script. So it is pretty much why I said yes to it. It is probably the first independent film I have done but it was a lot of fun.
Then, of course, Gulshan (Devaiah) is somebody who I've worked with before in Nikkhil Advani's short film Unpaused. So we really hit it off when we worked together on Unpaused. I really did want to do a feature with him so that ended up happening as well. He is a very good actor and he's somebody whom I find extremely effortless. So it was very easy to work with him because we know our style. He was always willing to do as many rehearsals. So there's a lot of fun to work with Gulshan.
You said that this film came because of Anurag…
He introduced me to Raj and I didn't know him before. Raj had worked with Anurag. So Anurag kind of got us in touch with each other. Anurag is somebody I keep going back to whenever I have work that comes my way. He is like my go-to person in the city. He always knows what I'm working on. So this was something that he said that I should read and see if I would be keen to do.
What kind of importance Anurag Kashyap holds in your life?
He is pretty much my go-to for everything with regards to my career. With Anurag, you can expect complete honesty and only honesty and that's how I like it. I don't like beating around the bush so he gets to the point right away. He will tell you what is realistic and what is not. And of course to have somebody who you can go to and pick up the phone at any point, who's been in the industry for so long. I am also a big fan of AK's work. So I'll keep saying he spoils actors I feel because once you work with him then it's just like 'oh I want to be back on an Anurag Kashyap set'. So I'm saying again, I want to be back on an Anurag Kashyap set and I'm hoping to work with him again.
You made your debut with Mirzya but it didn't do well commercially. How did people approach you after that?
It was definitely a dream launch for anyone. It was Rakeysh Omprakash Mehra after Bhaag Milkha Bhaag, then Gulzar saab after 18 years and Shankar Ehsaan Loy, launch of Anil Kapoor's son Harsh Varrdhan Kapoor. It had all the essentials needed to be the dream launch pad but sometimes you make films, the results are not in your hand and that's how the film industry is. But you still follow your conviction and do what you believe in, which, after Mirzya, didn't work. It was a long struggle because there was no one backing me really and that's why I'm so close to Anurag because he had offered me Choked like almost a year after Mirzya and he said that 'I think you have a lot of potential. I want to work with you.'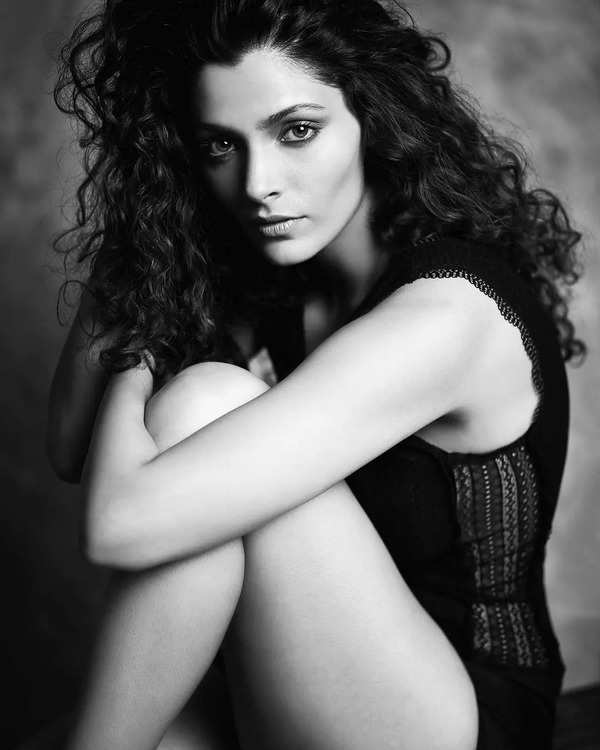 He showed that faith in me and that kind of is a very big redeeming factor when a film doesn't work, when people aren't backing you and a name like Anurag backs you then you feel like 'alright, I have it in me.' He gave me the validation that I was looking for when I didn't have too much work. But in the middle that's when I got Breathe. I used to go to Anurag every time. He said you must do Breathe. He always has the foresight. He said that OTT is the future and Breathe was one of the newer shows at that point. There weren't too many OTT shows. Even with Special Ops, he said that it's a great team to work with and Neeraj Pandey will do something very special. He made me do Special Ops and Breathe and then I did a film called Mauli with Riteish Deshmukh. So with all this, I always went back to him and then of course we did Choked together.
You come from a strong filmy background, being the granddaughter of Usha Kiran and the niece of Tanvi Azmi. Did it help you in a way in the industry?
No, it actually didn't help in any way because this whole nepotism thing used to work against me. Honestly, I'm very close to my extended family who's a part of the film industry but they've never really known what I'm doing. I make the decisions on my own. I've gone to Aram Nagar, done auditions on my own and that's been my journey. But then people can use that saying she is from a film family when they want to use it. So unfortunately it worked against me a lot of times. The positive of it though is that like with Shabana maasi, if I had to ever work on something, I used to go to her. I would ask her how I work on my voice, how I work on my Hindi. It was always a big positive, but as far as getting work, it's always been pretty much on merit, on whatever I've auditioned and whatever I've done and then gotten work from.
Do you get affected by other people's opinions?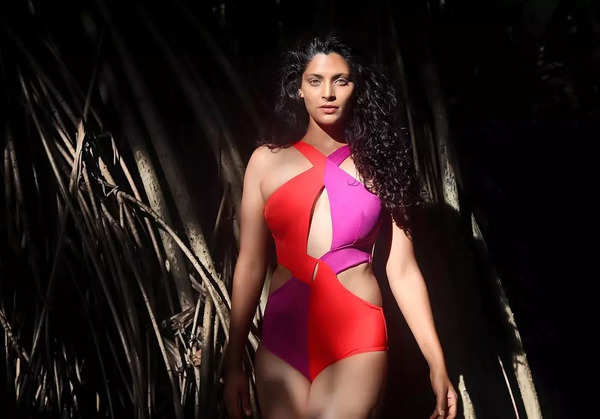 If you're an actor and you get affected by other people's opinion then you will be in deep trouble. So you need to have a thick skin because there are lots of opinions that everyone has when you're an actor. You need to have those three-four people that are your go-to people, whose opinions matter to you and obviously take in all criticism and see how you can work on it. But there should just be a limited number of people who you go-to for your opinion on what you should do differently. If one of those three-four people say something then I get affected, but otherwise I don't.
Would you like to name your go-to people?
My go-to people are Anurag Kashyap, Rakeysh Omprakash Mehra and then R Balki because I did a film called Ghoomar with him. My equation with him is the same I have with AK and Rakeysh sir. My other go-to people are my teachers like Adil Hussain and Dilip Shankar.
You just mentioned how coming from a filmy background backfired…
I didn't mean it in a serious way. Like a lot of times it used to be like 'it must be simple for her to get work', the opinion that people have on social media, which wasn't the fact. It was not easy. It still is not easy to get work. It's always been a struggle but thanks to my work like Faadu, which is appreciated by a lot of directors. So thankfully my work has gotten me work, but not so much anything to do with my extended family who's a part of the industry.
Are you happy with your journey so far?
Well, I am a happy person but I am not content. Because I feel if you get content with where you are then you don't aspire to want more and do more. So I'm always happy, I'm full of gratitude because I feel just working with names like Anurag Kashyap, Neeraj Pandey, R Balki, Ashwiny Iyer Tiwari, I feel I just have immense gratitude that I'm going to work with the best of the best directors in the country. But there's always greed and hunger for working and doing more because that's what keeps the actor going and keeps the actor alive.
If not an actor, what profession would you have chosen for yourself?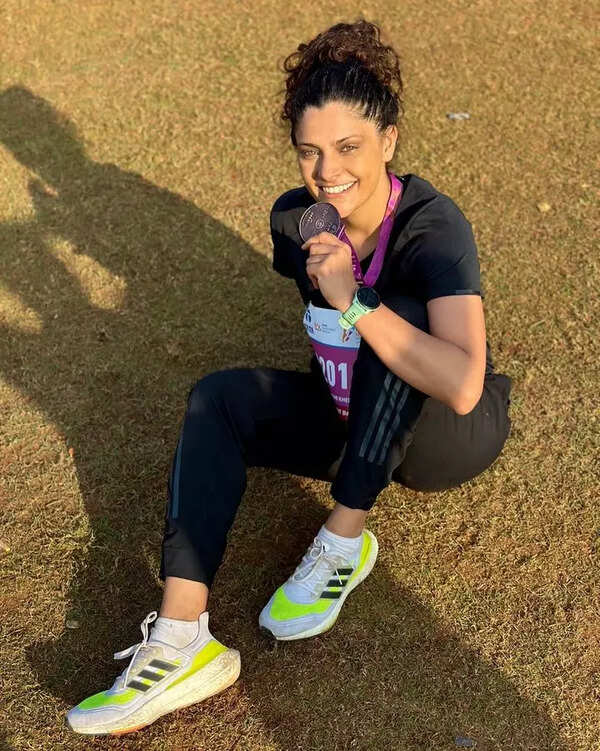 I can't imagine myself doing anything else because if you have a plan B, then your plan A doesn't work. I have a lot of interest in sports. It was never a plan but sports is something I'm consumed by. So I probably would have done something to do with sports.
What advice would you like to give to your younger self?
For me, to my younger self, I would say don't be worried about the results because they're not in your hands. Success and failure is not in your hands when you're an actor. You need to just keep working on yourself, working on your craft and that's the only thing you should focus on.