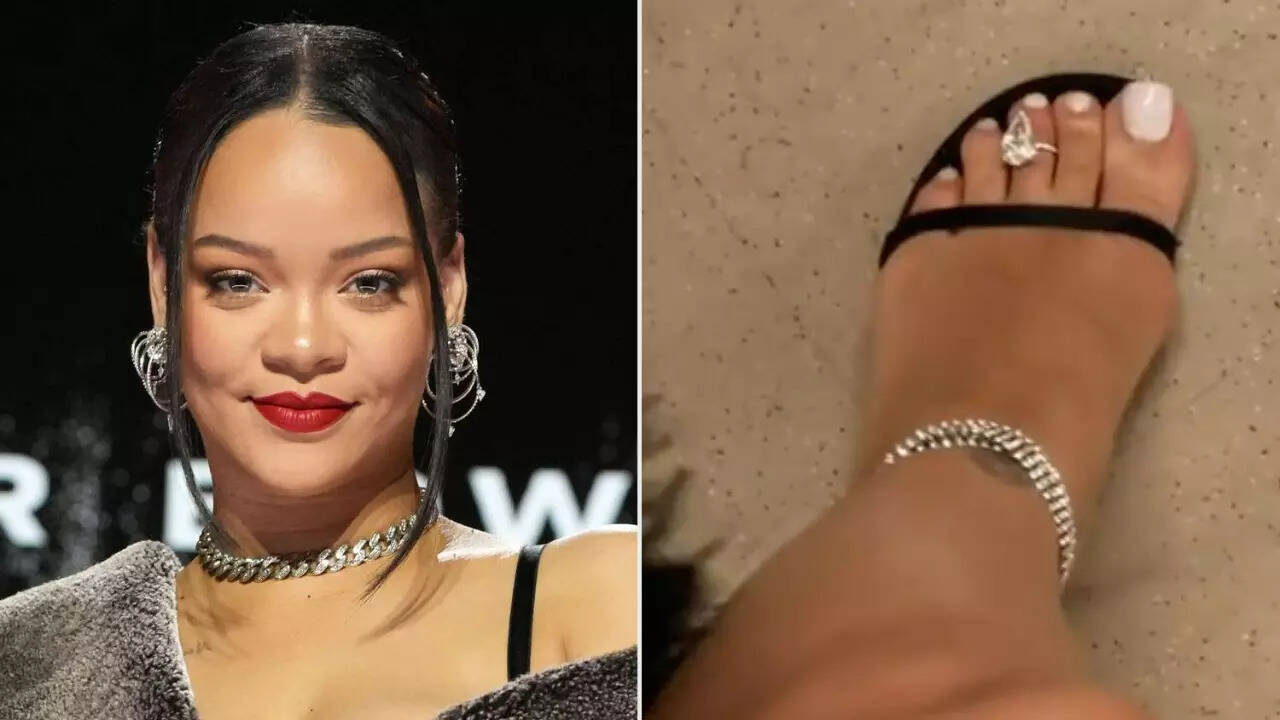 Rihanna
goes out of her way to dress up and be photographed for her millions of fans on social media. She loves necklaces, rings and bracelets and in a recent Tik Tok video, she was spotted wearing a huge toe ring studded with a large pear-shaped diamond. The estimated cost was reportedly 1 million dollars. Yes, you read that right – the pop star wore a million dollar-gem on her foot!
The other accessories in the video were her strappy heels that had the ankle straps studded with crystals. Knowing the pop star's penchant for jewels, perhaps those were real too. The video had a cryptic caption – Quiet Luxury.
Page Six had a report on the jewel on her left toe. They said it was by XIV Karats and a jewellery expert whom they quoted evaluated the ring at one million dollars.
The cut, he explained, was also symbolic. He said that it symbolised empowerment and independence, both qualities that Rihanna displays in plenty.
Rihanna wore this expensive jewellery on a night just prior to the MET Gala and teamed it up with a black and white feather outfit. Rihanna is often photographed in jewellery – around her neck, earrings and bracelets. Her obsession with jewels continues and she has even been known to don a waist chain around her baby bump. The platinum waist chain had diamonds studded in it.