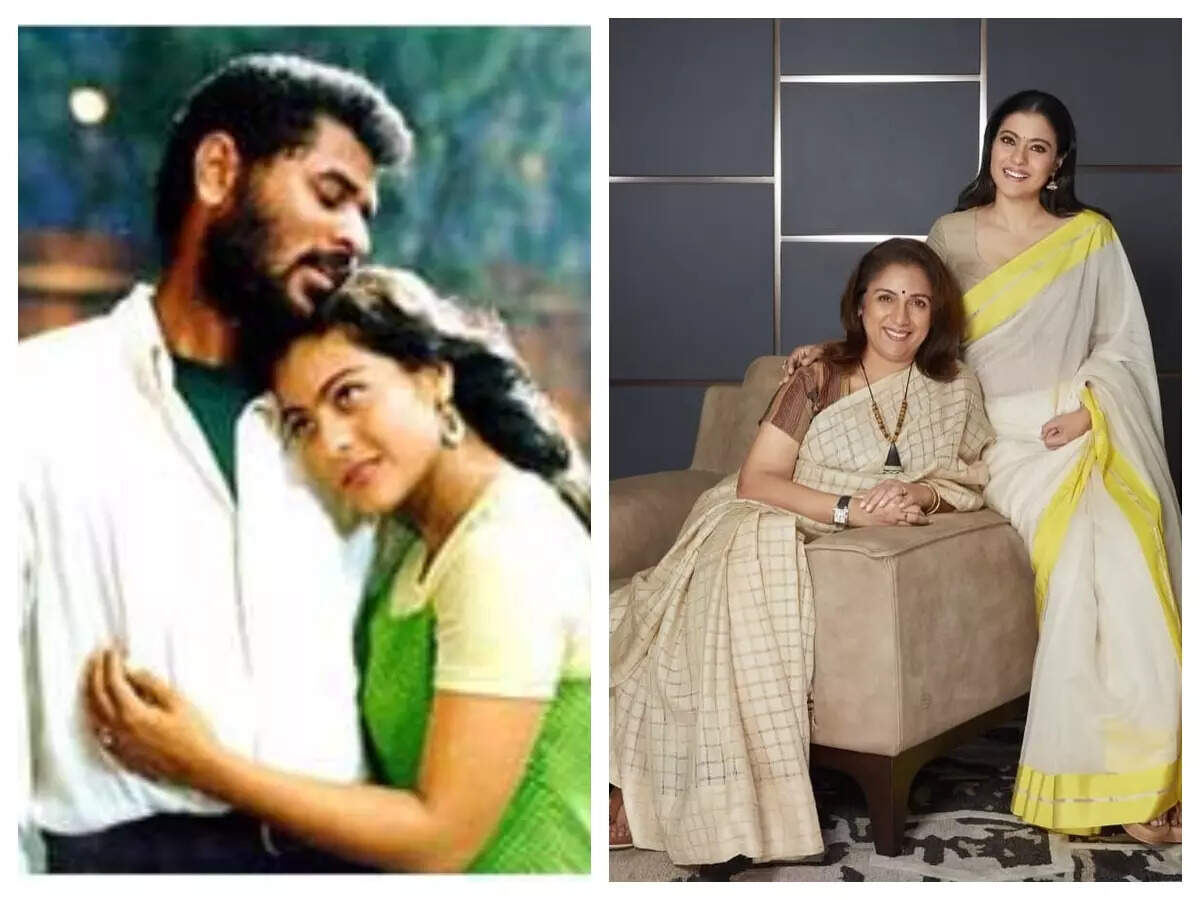 Sapnay, the dubbed Hindi version of Minsara Kanavu, was not the success it was expected to be. North Indian audiences didn't warm up to the idea of
Kajol
, in her Telugu debut, playing a young girl who wants to become a nun.
To tell the truth, audiences would have nun (pun) of it. But Kajol sure had fun playing a wannabe nun. In the Telugu version she didn't dub her own voice. Revathi did. The two got together as actor and director last year for Salaam Venky. Sadly that too didn't work.
Kajol was the third choice for Minsara Kanavu, after Aishwarya Rai and
Madhuri Dixit
.
Prabhudheva recalls the shooting of the film as a whole lot of fun. "I never thought I was cut out out to be an actor. The director Rajiv Menon was an old friend. I couldn't say no to him. I must say shooting for Minsara Kanavu (Sapnay) was an enriching experience. I didn't think I was much of an actor. I still don't."
Prabhudheva played a heterosexual hairstylist who secretly loved Kajol.
"It was a love triangle. But not a conventional one. It was quirky and whimsical. The film was designed like a Broadway musical with characters expressing their feelings through songs. AR Rahman sir's music became very popular," recalls Prabhu.
Rahman's songs worked only in Tamil. In Hindi the songs sounded awkward.
Director Rajeev Menon who was also the film's cinematographer wanted Sapnay to be Aishwarya Rai's debut film. But he chose to let his mentor Mani Ratnam launch her with Irvuvar. Rajeev worked with Aishwarya in his second directorial film Kandukondain Kandukondain. He also wanted to cast Aishwarya and her husband Abhishek in a remake of Hrishikesh Mukherjee's Abhimaan, which has starred Abhishek's parents Jaya Bachchan and Amitabh Bachchan. It never materialized.