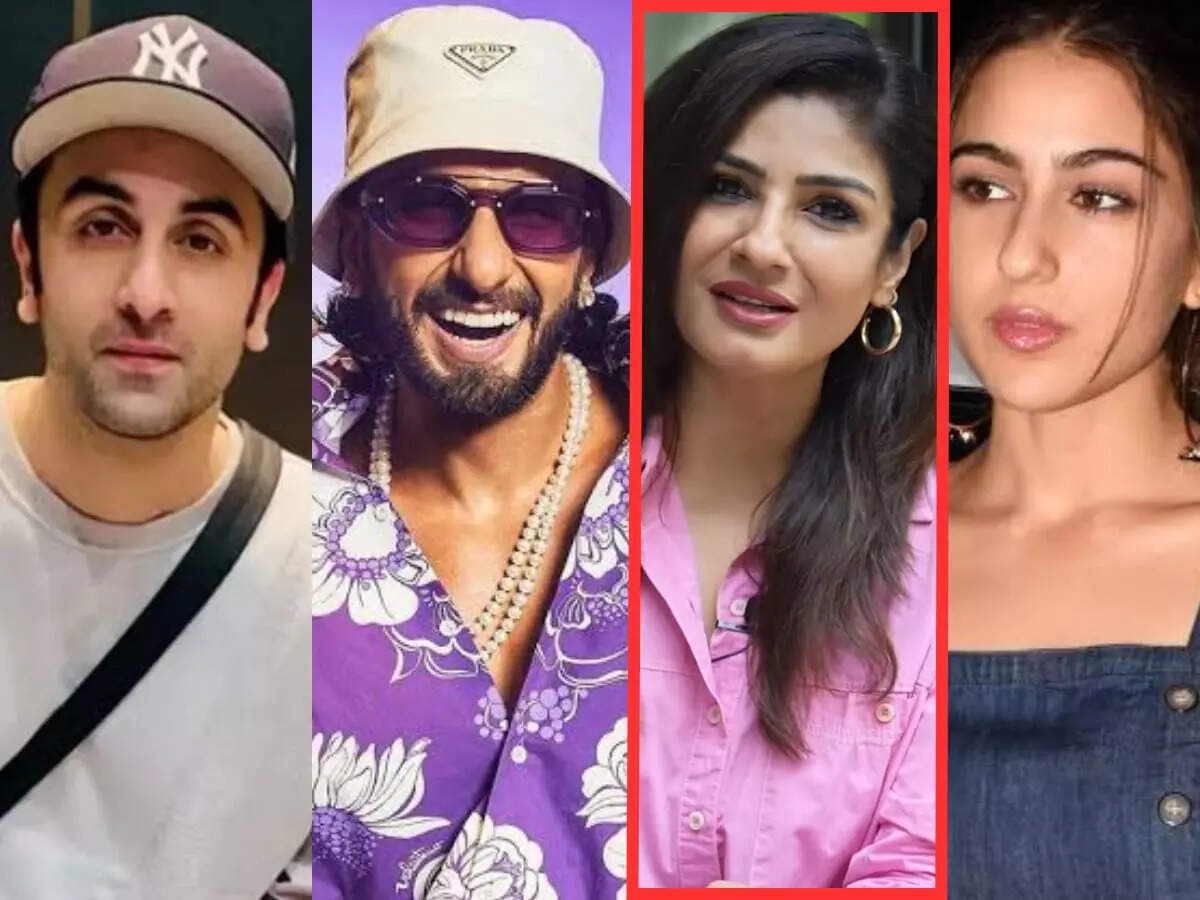 While Rajkumar Santoshi is DEFINITELY not going to make 'Andaz Apna Apna 2'- and we at ETimes have given you ample reports on that- we happened to ask
Raveena Tandon
the other day that who would she like to see in Aamir Khan,
Salman Khan
and Karisma Kapoor's roles.
Raveena, who played the princess in the first part, initially said, "Anyone. That would depend on the producer's choice." SEE THE FULL INTERVIEW IN VIDEO BELOW:
Raveena Tandon On: FIGHTS with Salman & Karisma, TORN BETWEEN Sridevi & Mona Kapoor | Padma Shri
Well, the late producer's daughter Priti Sinha has certainly no immediate plan to make the second part- take that from us- but however, Raveena had some interesting names to share.
When prodded, Raveena said, "Okay, Ranbir for Aamir's role and Ranveer Singh for Salman's."
In Karisma Kapoor's role? Replied Raveena, "Sara Ali Khan would be damn good for that; she has the zing and spunk that role requires."
See the full interview above if you still haven't seen it. Ravs (as she is fondly called) was extremely candid in it. She spoke about being torn between Mona Kapoor and Sridevi. She spoke about Ram Gopal Varma not identifying her when she auditioned for 'Shool'. She spoke a lot about her co-stars- Salman Khan, Sanjay Dutt, Akshay Kumar, Ajay Devgn, Naseeruddin Shah, Govinda- to name a few. And there's a lot more in that video conversation than just these points.