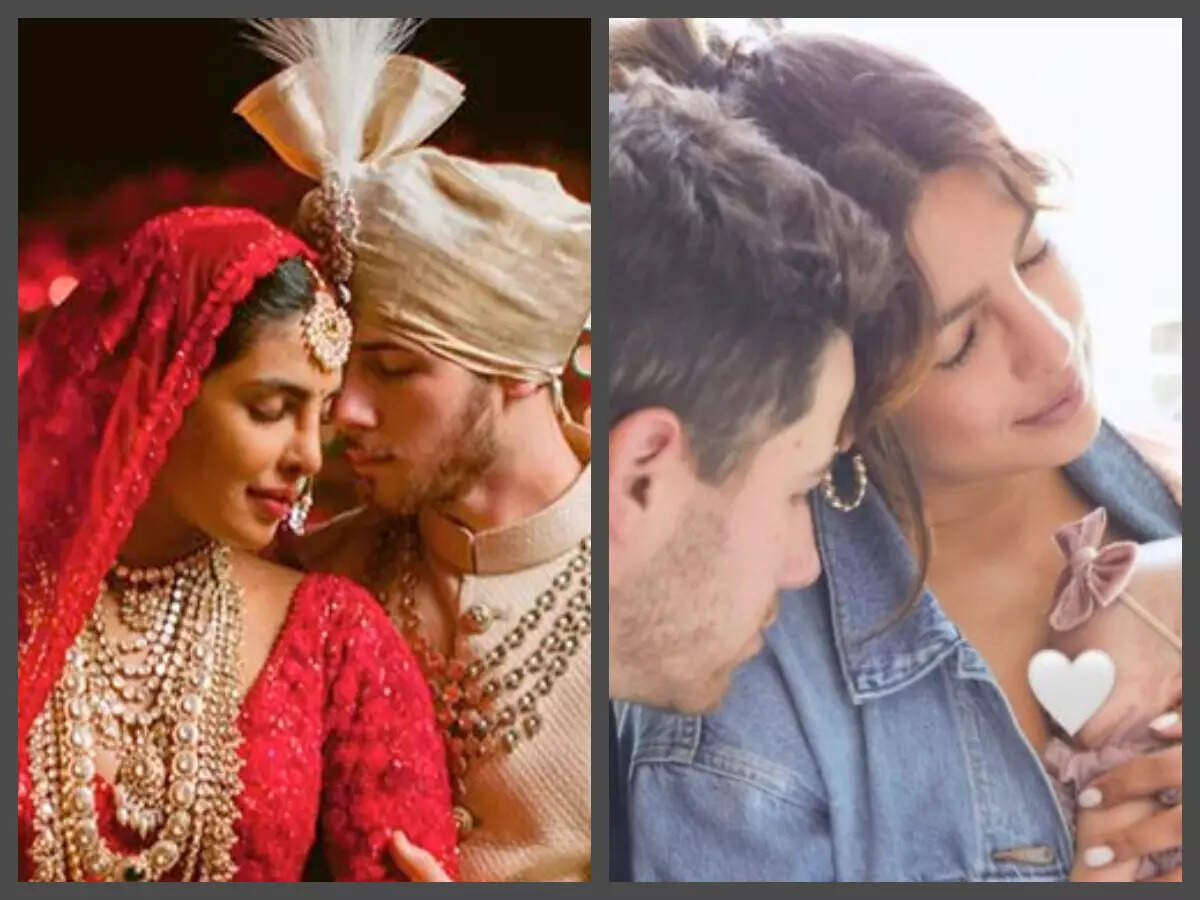 Priyanka Chopra
recently shared some funny incidents that happened during her Hindu wedding with
Nick Jonas
. She also spilled the beans on their first photo with their daughter Malti.
In an interview with an international fashion magazine, Priyanka revealed how Nick's family was 'nodding off' during their Hindu ceremony. The actress said their Hindu wedding was done according to astrological charts and the auspicious time was 10 o'clock at night and everyone had flown in from America. According to her, they were just so jet-lagged that she could just see Nick glaring at his family because they were nodding off.
Priyanka also reacted to 'The Simpson' meme. She called it bittersweet and funny because 'The Simpsons' were an iconic part of most of their childhoods. But it was also the irony of her in an Indian dress marrying a white guy.
Priyanka also spoke about the first picture of her daughter Malti Marie Chopra Jonas via surrogacy when she came home from hospital after 110 days. The actress shared that what her daughter went through gave her a reason for wanting to not take her life so seriously and not think that a small crisis is the end of the world. Priyanka called Malti a true warrior and her inspiration every day.
Priyanka was last seen in the web series, 'Citadel', which also starred Richard Madden.